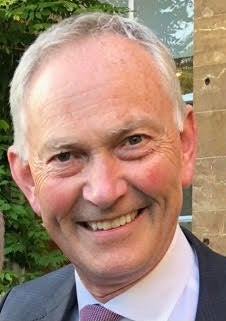 Richard Scudamore, the former head of English soccer's Premier League, has joined the board of Monterosa, the software technology company that is stepping up its involvement in sport around the world.
It was announced today that Scudamore will serve as a non-executive director for the company, which developed Monterosa / Interaction Cloud, the real-time engagement platform, and already works with various prominent players in the sports and media sectors.
Monterosa is consolidating digital engagement experiences into Monterosa / Interaction Cloud, which aims to connect organisations directly with their audiences, to increase unique users, and offer those users enhanced experiences.
In particular, Monterosa / Interaction Cloud provides the back-end infrastructure and control systems for a variety of functions on a platform, including voting, native apps, live mobile game shows, in-venue interactive apps and messaging.
Monterosa, which claims to have enjoyed a 200 per cent increase in unique users of its technology in 2020, has brought in Scudamore to help accelerate its planned growth in the sports engagement industry, which is valued at £1 billion ($1.4 billion).
Monterosa's existing partners in the sports and media fields include UK commercial broadcaster ITV, US media giant ViacomCBS, English soccer giants Liverpool, IMG Arena, the sports betting arm of the international sports and entertainment agency, and the British Olympic Association.
The new appointment comes after the relaunch of a self-service platform for organisations in media and sport looking to reward and unlock greater value from their audiences.
Scudamore headed up the Premier League, initially as chief executive and later as executive chairman, from 1999 to 2018, helping to drive the growth of the competition's international profile and media rights values.
Monterosa said he brings "unrivalled experience across media, marketing and branding partnerships" to its board, which includes Robin Shenfield, founder and former chief executive of The Mill and investor group 24Haymarket.
Tom McDonnell, the chief executive of Monterosa, said on Monday: "We are privileged and delighted to have Richard join us at a pivotal time for both sport, broadcasters and our own business. Real-time engagement has helped make a year of pandemic restrictions a little more bearable and has opened the eyes of many to what is possible in future – both at home and in the real world.
"We share an ambition to help sport and entertainment properties evolve their proposition to fans with technology, and to sustain their commercial future in doing so."
Scudamore added: "Monterosa is leading the way through their deep appreciation of real-time engagement with fans and audiences, delivering an enhanced version of favourite sporting and entertainment experiences. It is a privilege to be asked to add my experience to a great team."
Since leaving the Premier League at the end of 2018, Scudamore has held advisory, non-executive roles at European golf's Ryder Cup Committee, Major League Baseball and Australian soccer's top-tier A-League.
Last week, Sky News reported that he had started working as an advisor to CVC Capital Partners, the private equity firm that is now a major investor in sport, notably rugby union.