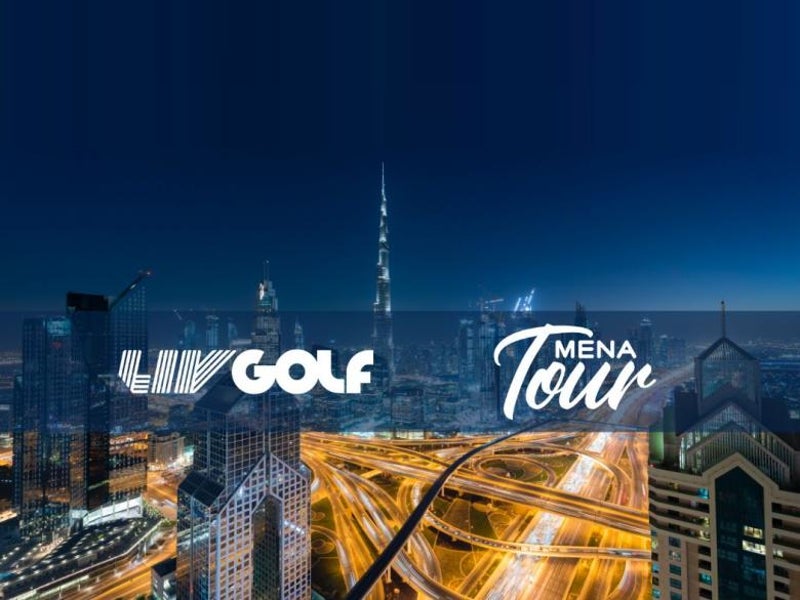 The new Saudi-backed LIV Golf tour entered into an alliance with the sport's MENA (the Middle East and North Africa) Tour with a view to its players qualifying for Official World Golf Rankings (OWGR) points.
Through a partnership announced yesterday (October 5), LIV Golf Invitational events will become part of and sanctioned by the MENA Tour, which was launched in 2011 and has been recognized by the OWGR since 2016.
The agreement and the awarding of ranking points to LIV players were both intended to take effect from this week's LIV Golf Invitational Thailand event at Stonehill Golf Club near Bangkok (October 7 to 9), which is also to serve as the first event of the 2022-23 MENA Tour season.
However, the OWGR has today (October 6) released a statement outlining that this will not be the case.
It reads in full: "Official World Golf Ranking received a communication from the MENA Tour on October 5th, 2022, at 13:05 BST. The communication detailed significant changes to the MENA Tour's membership structure along with an outline of the initial series of tournaments in the 2022/23 MENA Tour season.
"OWGR notes that the first two tournaments in this series appeared to be the same as the LIV Golf Invitational Series tournaments in Bangkok and Jeddah. The communication from the MENA Tour included a starting field data file for the Bangkok tournament, confirming that to be the case.
"A review of the changes to the MENA Tour is now underway by the OWGR.
"Notice of these changes given by the MENA Tour is insufficient to allow OWGR to conduct the customary necessary review ahead of the LIV Golf Invitational Bangkok (7-9 October) and LIV Golf Invitational Jeddah (14-16 October).
"Only after the review is complete will a decision be made on awarding points to the MENA Tour's new 'Limited Field Tournaments', defined by the MENA Tour in its Regulations as 'any MENA Tour-approved tournament, which comprises of a player field of less than 80 players'.
"Regular official MENA Tour events conducted over 54 or 72 holes with a cut after 36 holes, and its Tour Championship, typically conducted over 54 holes with no cut, remain eligible for inclusion in the OWGR."
For its part, the MENA Tour has said the alliance will help it to boost its own development programs.
The OWGR, which was founded by a number of golf's most significant bodies and determines and publishes the rankings of golfers competing in 23 eligible tours worldwide, announced in July that it had received an application from LIV Golf Investments for inclusion in its ranking system and that "examination of the application" would commence.
The body had not commented any further on the matter, prompting LIV players to write to it in September urging it to grant them ranking points for the LIV Golf Invitational events in which they compete.
A number of potential eligibility issues have been raised, such as the fact that LIV has as yet only staged a handful of events and that those it has put on have been invitational, with no means of qualification and a number of more low-caliber participants potentially skewing results.
It has also been suggested that LIV's 54-hole no-cut format does not align with the standard golfing format against which the OWGR grants ranking points, but the MENA Tour noted in announcing the new alliance that it too uses a 54-hole format.
Elsewhere, some commentators have observed that the OWGR may have to find a way to accommodate the startup LIV series due to the number of high-ranking players that have joined it.
Ranking points are of particular importance to qualify for golf's four majors, which are not limited to only players of certain tours participating.
US golf's PGA Tour and the DP World Tour (formerly the European Tour) have banned their players from participating in the LIV series and recently strengthened their strategic alliance through a new 13-year operational joint venture partnership.
It was announced in July that the PGA Tour was the subject of a Department of Justice antitrust probe following its suspension of players defecting to LIV Golf.
The PGA Tour also recently partnered with TMRW Sports, the new venture of golf stars Tiger Woods and Rory McIlroy, to launch a new "tech-infused" golf league that is seen as one means of trying to head off the threat from LIV.
Commenting prior to today's OWGR's statement, Atul Khosla, president and chief operating officer of LIV Golf, said: "We are taking this mutually beneficial action to support the game at the developmental level and because of the importance and fairness of LIV golfers qualifying for OWGR points. We're pleased to create pathways that give more opportunities for young players, while also giving fans rankings that include all the world's best golfers."
David Spencer, commissioner of the MENA Tour, added: "This is a very exciting day for the MENA Tour and our players. Through this alliance, our players will now have enhanced playing opportunities and stronger pathways. This is great news for the future of many young players on our Tour."
The LIV Golf Invitational Thailand competition is the sixth of the eight-event inaugural LIV tour, with visits to Jeddah in Saudi Arabia (October 14 to 16) and Miami in the US (October 28 to 30) remaining.