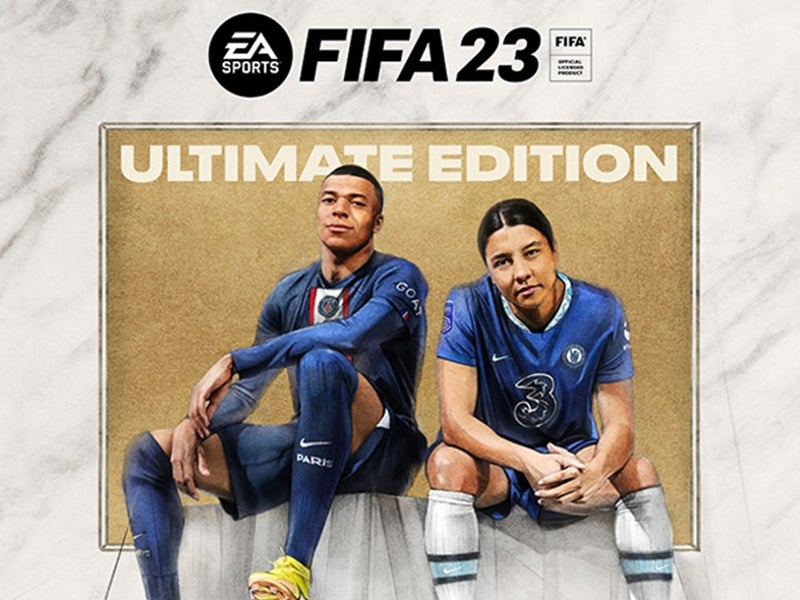 FIFA 23, the next edition of the major soccer video game produced by the EA Sports division of developer Electronic Arts, will be the first to feature women's domestic leagues.
Through partnerships announced yesterday (July 20), the game will include the English top-tier Women's Super League (WSL) and the French top-tier Division 1 Féminine (D1F).
They will join a roster of over 30 leagues with over 700 teams, over 19,000 players, and over 100 stadiums.
Fans will also be able to play both the men's and women's FIFA World Cup premiere national team tournaments in the same game for the first time in the form of the FIFA World Cup Qatar 2022 FIFA Women's World Cup Australia and New Zealand 2023.
The game will employ the "next evolution" of EA Sports' HyperMotion2 technology, which is aimed at providing realistic and immersive on-pitch gameplay.
Nick Wlodyka, senior vice president and general manager of the EA Sports FC soccer platform, said: "We have pushed the boundaries of realism in EA Sports FIFA 23 through HyperMotion2, using state-of-the-art technology to capture professional men's and women's teams in full intensity matches that translates millions of data points into new animations in real-time."
News of the WSL and D1F being included in FIFA 23 comes during the ongoing 2022 UEFA European Women's Football Championship top-tier continental national teams tournament at which multiple attendance records have been broken.
The overall attendance record for the competition was broken with 15 games remaining and it has seen the biggest audience for a Women's Euros fixture smashed during England's opening-night win against Austria.
The figures reflect the continued growth in interest in women's soccer, with a new overall record for a women's game set in the first leg of the Women's Champions League 2021-22 semi-final between Barcelona and Wolfsburg earlier this year, with 91,648 in attendance.
FIFA 23, meanwhile, has been confirmed as the last edition that will be created as part of the long-standing partnership between the FIFA global governing body that gives the game its name and Electronic Arts.
Having not been able to come to an agreement to extend their partnership, which began in 1993, both parties have indicated their intention to continue producing soccer games, with the EA Sports title to come under the banner of EA Sports FC.
Of the WSL's involvement in FIFA 23, Navin Singh, commercial director at the English Football Association governing body, which runs the league, said: "I'm delighted that the Barclays Women's Super League will be one of the first women's club competitions to feature in EA Sports FIFA 23, with the franchise historically having one of the largest and most engaged gaming communities in the world.
"The added visibility a global brand like EA Sports will provide for our league, teams, and players cannot be underestimated. This very much supports our ambition to accelerate the growth of the women's game in England and highlights our commitment to open up the Barclays Women's Super League and make it even more accessible to new audiences around the globe."
François Vasseur, marketing director at the French Football Federation governing body, which runs the D1F, added: "This partnership between D1 Arkema and EA Sports is excellent news for the league, the clubs, the players, but also for the fans who, starting this year, will be able to discover their favorite players and participate in exclusive activations. It represents a huge step for D1 Arkema as a leading league with a worldwide following."