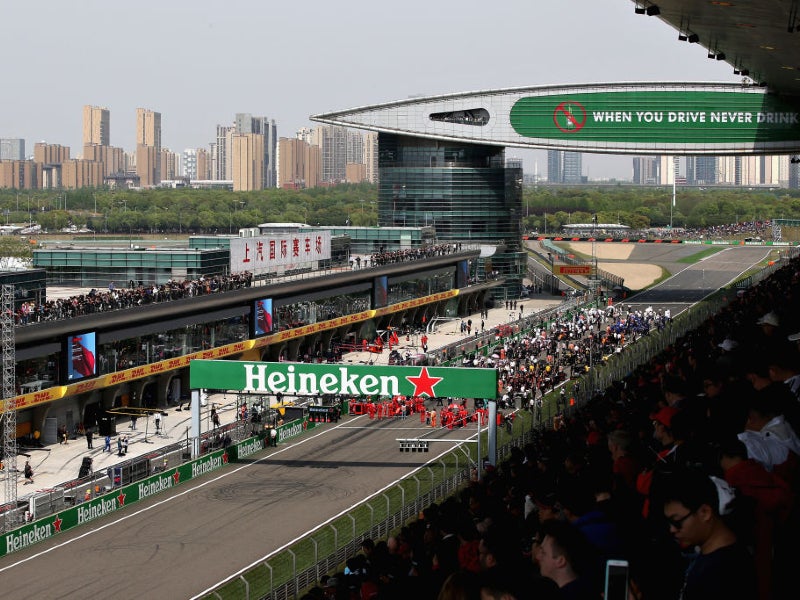 The Formula 1 (F1) motor racing series has today (December 2) confirmed the cancellation of next year's Chinese Grand Prix.
F1 has said the decision was made as a result of "the ongoing difficulties presented by the Covid-19 situation."
The race, which is currently held at the Shanghai International Circuit and had its contract extended until 2025 last year despite three consecutive cancelations at that point, will now remain off the F1 calendar for a fourth consecutive season.
As a result, the series may fall short of the record 24 races planned in 2023, but F1 has said it is "assessing alternative options to replace the slot" and will provide an update in due course.
UK public broadcaster the BBC had reported in November that F1 would cancel the race in China.
It is the latest event in China to be affected by the country's continued zero-Covid policy.
The Badminton World Federation recently also announced that its 2022 World Tour Finals, the annual tournament contested by the players that have amassed the most points over the calendar year, had been relocated from China to Thailand.
A host of other events were canceled or postponed earlier in the year despite the Beijing 2022 Winter Olympics going ahead as planned in February.
It has been widely reported over recent days, meanwhile, that coverage in China of the ongoing 2022 FIFA World Cup national teams soccer tournament has been censored to avoid showing shots of maskless crowds.
According to leaked directives published by the China Digital Times on Wednesday (November 29), the Chinese government has enacted the highest level of censorship protocols in the country as it seeks to head off protests against its Covid-19 policies.
Those were triggered by a fire in a high-rise block in Xinjiang last week that killed 10 people, with strict Covid-19 restrictions widely viewed as having played a part in the deaths.
Official state news agency Xinhua reported yesterday (December 1) that restrictions in some major are now being eased, ostensibly as the country enters what government official Sun Chunlan has called "a new stage and mission" with its Covid-19 countermeasures.