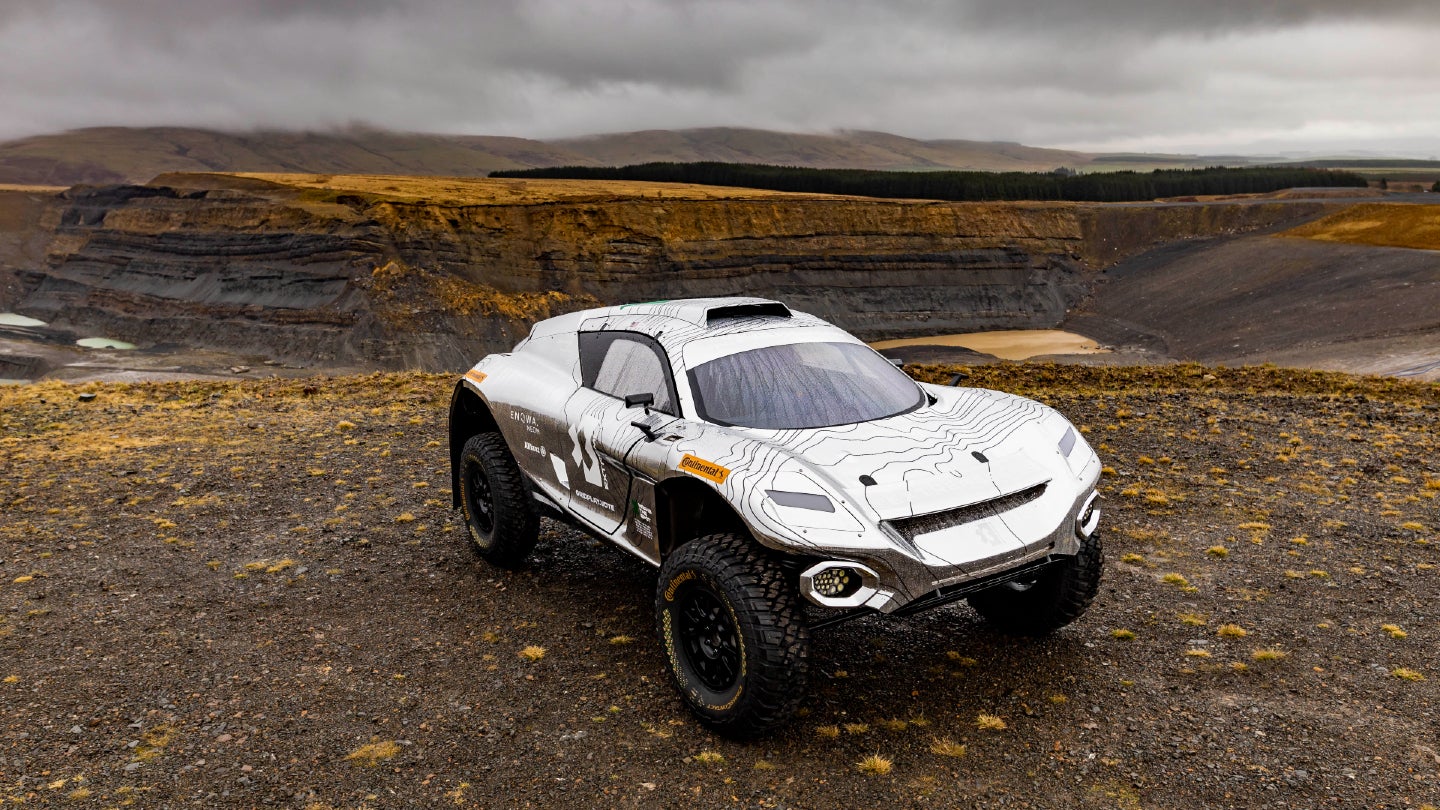 Electric SUV motor racing series Extreme E has revealed that its upcoming race in Scotland will be held in a former coal mine that is due to be transformed into a pumped storage hydropower plant and wind farm.
The Hydro X Prix will take place at the former Glenmuckloch mine in Dumfries and Galloway on May 13 and 14.
It is the second event – comprising the third and fourth rounds, with all events now doubleheaders – of Extreme E's third season. Scotland was earmarked as a destination for season three when the calendar was announced last year, but, until now, the specific location had not been revealed.
The opening two rounds of the season were held in Neom, Saudi Arabia, on March 11 and 12 (the Desert X Prix), with Sardinia in Italy to follow on July 8 and 9 (the Island X Prix), Brazil's Amazon or the US on September 16 and 17, and Antofagasta in Chile on December 2 and 3 (the Copper Prix).
Speaking to GlobalData Sport, Ali Russell, chief marketing officer at Extreme E, explained that all of the series' race locations are selected based on what benefit they can offer.
"There are a lot of different factors but, ultimately, where we start is impact," he said. "What is the impact? What is the story we're trying to tell? Each of the locations has to create a narrative that illustrates climate change."
The race in Scotland will be used to showcase the need to transition from fossil fuels to clean energy futures and the important role water can play in future renewables and healthy conservation.
In addition, Extreme E intends to highlight the issue of river quality.
Russell said: "The reason behind that is the dramatic impact of climate change on the North Atlantic salmon at the moment, and the welfare of the salmon, and how important that is to communities. There's no doubt that climate change is having an impact."
River quality is a key factor in reversing the decline of salmon populations across Scotland and the UK as a whole, he noted.
Of Glenmuckloch as the location for the event, Russell commented: "The site itself – and the local area in Dumfries and Galloway – has been a hotbed for the development of coal production for generations. It's about a second life for that location.
"What we're hopefully demonstrating is how areas that have been used for coal production can have a positive second life."
Expanding on this in an announcement today (March 30), Extreme E founder and chief executive Alejandro Agag said: "Extreme E uses its racing platform to tell inspirational stories of global locations on the forefront of climate issues. Here in Scotland, our race site will pay homage to the much-needed transition of an old coal mine which is being given a new and exciting lease of life as a hydro project which will provide a fully renewable energy source for the region for centuries to come.
"Not only will this site provide one of the most dramatic and extreme racecourses we have seen in our global journey, it will tell a poignant story about transition and the changing of courses that the energy industry and communities must all take if we are to succeed in the fight against climate change."
Once complete, the hydropower plant at Glenmuckloch will deliver power at 210MW per hour and use two 105MW reversible hydro-turbines to store power for later use during periods of excess supply. The wind farm will comprise eight 4.2MW turbines and have the ability to power the hydropower plant.
Anna Fergusson, estate director of Buccleuch's Queensberry Estate, of which Glenmuckloch is part, said: "Hosting Extreme E is a wonderful opportunity for Buccleuch and the local community. Their commitment to the environment flows through everything they do, and using the sport to highlight local and international nature-based projects enables engagement on so many levels."
The Hydro X Prix will be shown in Scotland by commercial broadcaster STV and elsewhere in the UK by its sister network ITV.