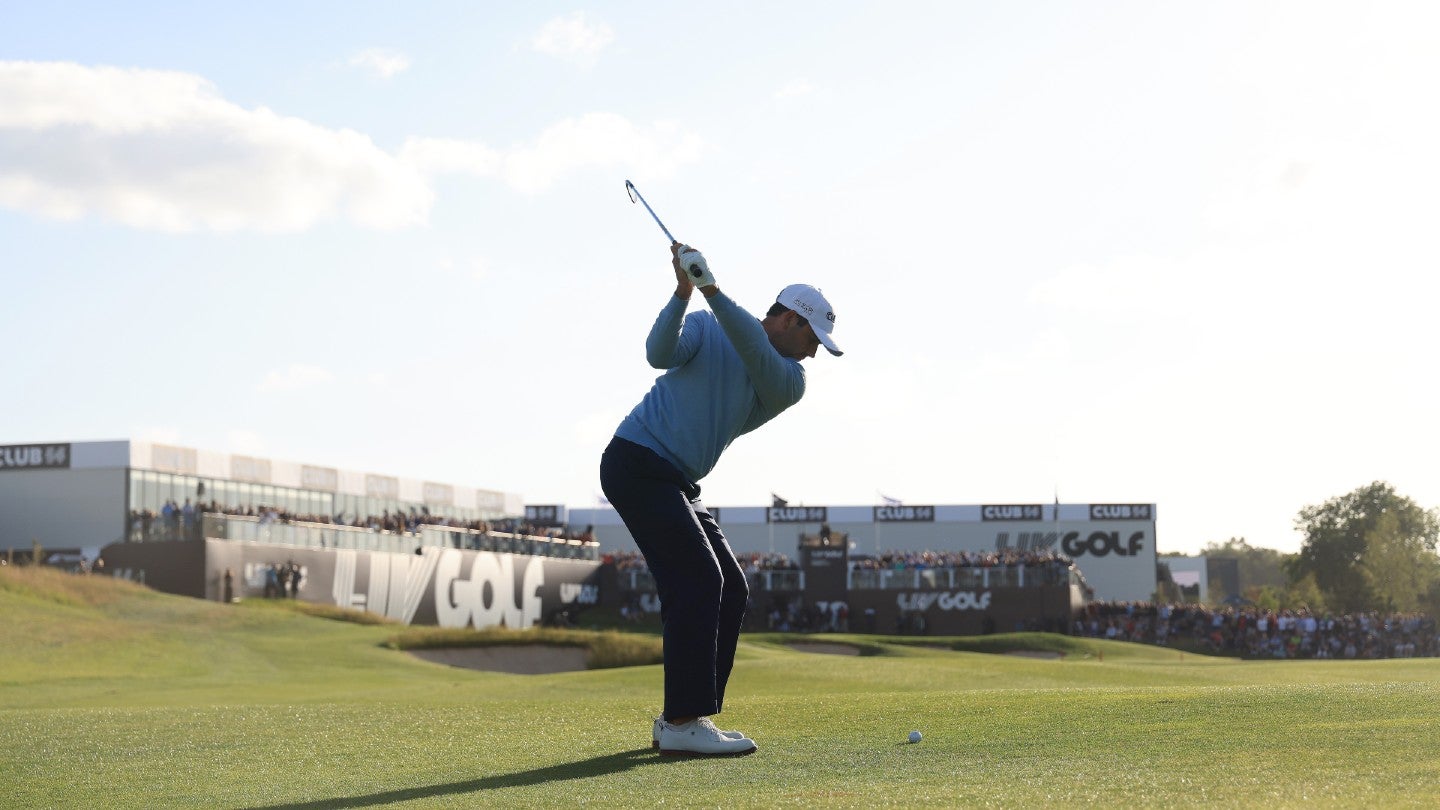 This time last year, LIV Golf was seen as a Saudi-funded vanity project, devoid of any golfers, that many did not take seriously. The former number one golfer, Rory McIlroy called the challenger project "dead in the water," while many others pledged their allegiance to the sport's traditional US powerhouse the PGA Tour.
The league's first few advocates were branded "greedy" and forced to step back from the spotlight as the project seemed doomed to fail, but fast forward a year and suddenly LIV Golf has become a legitimate rival to the PGA Tour.
It has lured some of the biggest names in golf away from the US tour with the promise of lucrative contracts and prizes funded by the Saudi government's Public Investment Fund (PIF).
Today (February 24), the inaugural season of the LIV Golf League begins at Mexico's Mayakoba Resort and will see 48 golfers competing in 12 teams in the first of 14 events around the world. The tournaments across 2023 will offer a total prize purse of $405 million, a sizeable increase from the $225 million offered in 2022.
That prize money comes after it was revealed the league lacked any formal sponsorship during its inaugural eight-event Invitational Series last year while spending $784 million to launch the circuit.
LIV Golf's lawyers even admitted to "virtually zero" revenue in 2022 in a recent court filing.
How well do you
really

know your competitors?

Access the most comprehensive Company Profiles on the market, powered by GlobalData. Save hours of research. Gain competitive edge.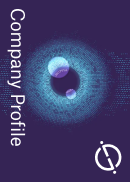 Company Profile – free sample
Thank you!
Your download email will arrive shortly
Not ready to buy yet? Download a free sample
We are confident about the unique quality of our Company Profiles. However, we want you to make the most beneficial decision for your business, so we offer a free sample that you can download by submitting the below form
By GlobalData
The backdrop to all the controversy comes back to the money, or rather the accusation the Saudi government is using large investments in sports to launder the country's reputation and distract from its recent history of alleged human rights abuses committed against its citizens and those who criticize it.
It doesn't stop at golf. In 2021, PIF obtained a controlling stake in English Premier League club Newcastle United FC, acquired major esports organization ESL Gaming, launched grands prix in motor racing's premier Formula 1 series and motorcycling's MotoGP, struck a 10-year partnership with wrestling's WWE, and secured hosting rights to Spanish soccer's Super Cup for the foreseeable future.
Saudi Arabia has also played host to several major sporting events, including Anthony Joshua and Olekssandr Usyk's major boxing match last year, and is set to host the 2029 Asian Winter Games, while the signing of soccer legend Cristiano Ronaldo for domestic club Al-Nassar in January was another coup for the kingdom.
GlobalData defines sportswashing as the practice of using sports by an individual, group, company, or nation-state to improve its reputation. Examples include hosting a sporting event, buying, or sponsoring sporting teams, or engaging in the sport itself.
Jon Whiteaker, senior editor at GlobalData's Investment Monitor, explains what makes PIF controversial, what influence its rise is having, and what to expect in the future.
What is the PIF and what is Saudi Arabia's role in it?
"Saudi Arabia's Public Investment Fund is a sovereign wealth fund. It is state-funded, using the wealth Saudi Arabia has generated from its world-leading oil and gas industry to invest in assets and projects both at home and around the world. Many other countries, typically major oil and gas exporters, have similar sovereign wealth funds. The largest sovereign wealth fund in the world is thought to be Norway's Government Pension Fund Global with over $1 trillion in assets under management.
"By investing state money in assets around the world, sovereign wealth funds allow nation states to generate strong returns, boosting government coffers and spreading that country's influence globally. They can also be used to acquire technological knowledge or a degree of control of certain industries or business sectors, helping to secure supply chains for vital goods, for example.
"The activities of PIF have long been opaque. Its website lists its investments but there is no way of knowing the full details of its assets under management (AUM), as it is under no obligation to regularly disclose this information.
"Though a distinct entity from the government, PIF is state-owned, state-funded, and is controlled by Saudi Arabia's de facto ruler Crown Prince Mohammed bin Salman. "
Why is the PIF linked to sportswashing?
"PIF became linked to the concept of sportswashing when in 2021 it acquired Newcastle United, an English Premier League football team.
"Though other acquisitions of major sports teams and competitions by state-affiliated entities had attracted criticism previously, the sale of Newcastle United to PIF was particularly controversial and generated a lot of negative commentary in the media.
"This is due to Saudi Arabia's poor human rights record and due to the high-profile murder of Saudi journalist Jamal Khashoggi in the Saudi Arabian consulate in Istanbul in 2018. A subsequent report by the UN found that the Saudi Arabian government was responsible for Khashoggi's death.
"The primary accusation of sports-washing is that authoritarian states use sports to 'wash' their international reputations. According to this argument, countries with poor human rights records hope that associations with sports teams and sporting events will distract from the bad things they have done.
"Though this may have been a motivation for PIF acquiring Newcastle United, it is very hard to say for certain. And it is not entirely clear if the acquisition has helped to wash Saudi Arabia's international reputation, given how much negative press coverage it has generated. It is also important to consider the domestic motivations for these sporting associations too. It is likely the Saudi government is more interested in whether Saudi nationals, rather than foreign nationals, are impressed or happy with the ownership of Newcastle United.
How much money does the PIF have at its disposal and how does it operate?
"It is impossible to be exact about how much money it has at its disposal. If it needs additional funding the Saudi government will provide it, through the sale of state assets or by the Saudi Central Bank issuing debt.
"Due to a disclosure in October 2022, linked to a green bond sale, we do know that by the end of June that year the fund had $608 billion of assets under management (AUM) (the estimated total value of all of the companies and assets that PIF owns). If it were to sell all its assets tomorrow and received fair market value, it would have $608 billion to show for it.
"But of course, it wouldn't do that, not least as it would be technically impossible. Some assets are more liquid than others, and many of its assets are very desirable to hold onto. So, it is not correct to say that its AUM is how much money it can spend. If it wants to invest more capital, it is just as likely to raise new funds through the government as to sell any of its assets.
"Like any fund, it will hold assets to make a return and for strategic reasons and sell them to make a profit or exit a failing or unwanted investment."
Are the PIF's investments always profitable or does the benefit come elsewhere?
"According to the prospectus released in 2022, PIF achieved an average return on investment of 12% between 2017 and 2020, though this rose to 25% in 2021 thanks to a rally in global stocks. This means that its investments are profitable, though not more so than average equities during those periods, according to the MSCI World Index.
"Granular detail on PIF performance or its strategy is impossible to know, given its lack of transparency. It is clear however that the Saudi government measures the success of PIF not just on its investment returns but on how it is helping the country achieve its strategic goals. Again, that is typical for a sovereign wealth fund.
What are the PIF's most notable investments, in sports?
"Like many sovereign wealth funds, PIF has investments in some of the biggest and most notable companies in the world. It holds stakes in Alphabet, Microsoft, Amazon, Uber, and many other blue-chip companies. It invests 20% of its funds internationally and 80% domestically, and the fund is deeply involved in many of the major infrastructure projects that form the Saudi government's Vision 2030 economic plan.
Aside from Newcastle United, most of its known sporting investments to date have been domestically in Saudi Pro League football teams (via companies it owns, typically with sponsorship deals)."
What does the future hold for Saudi Arabia?
"Saudi Arabia has significant future sports investment plans, and it is likely that PIF will play a role in these. It is expected to bid for the 2030 World Cup and is rumored to be considering a bid for a future Olympic Games. It is set to host the 2029 Asian Winter Games and has already hosted major boxing bouts and a Formula 1 grand prix."
Image: Matthew Lewis/Getty Images