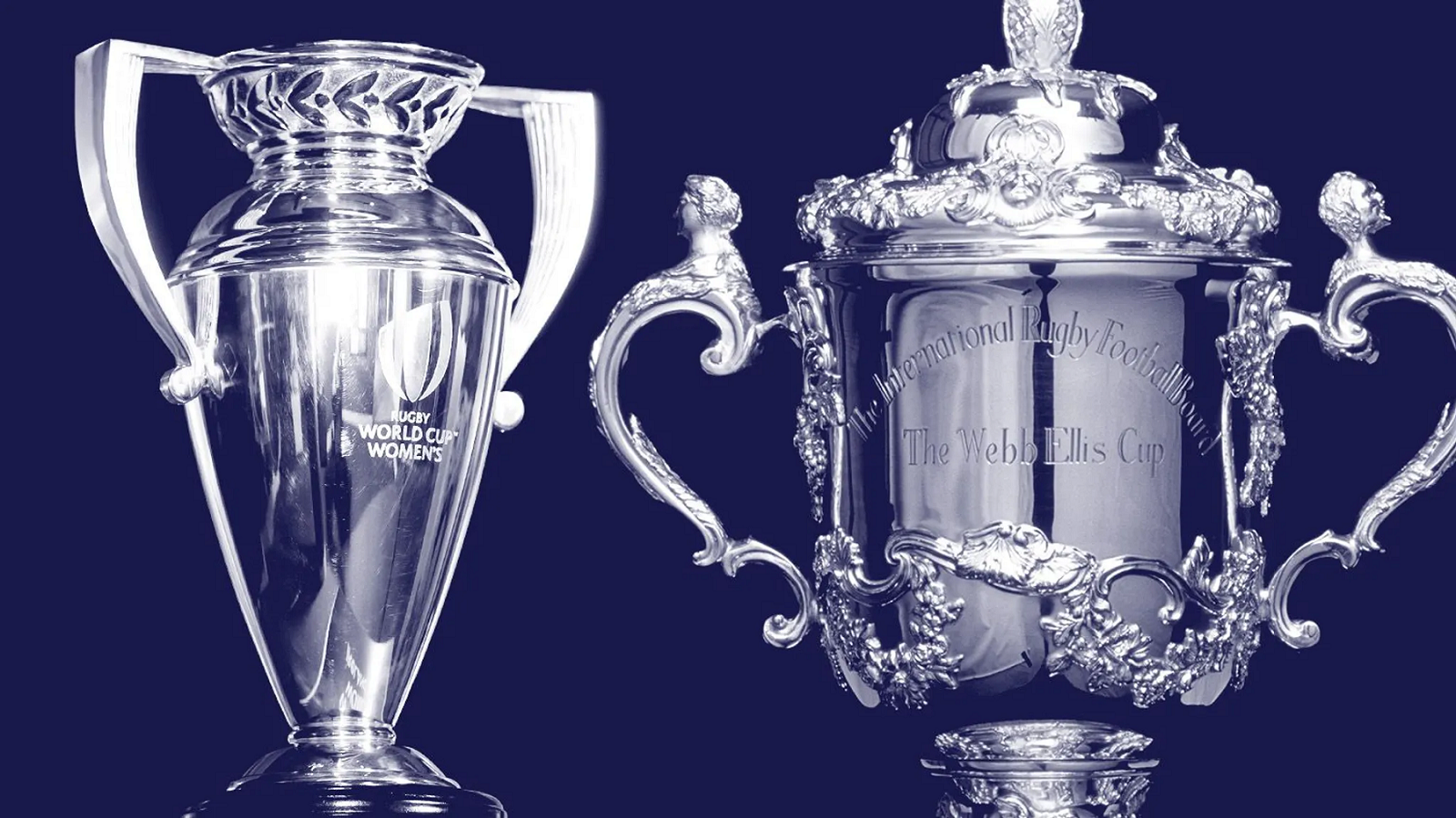 England and Australia have been named as the preferred candidates to host the women's and men's Rugby World Cup tournaments in 2025 and 2027, respectively, after the World Rugby Council approved revisions to the hosting selection process for the rugby union international teams competition.
In addition, it has been announced that the US will enter into a process of "exclusive targeted dialogue" with a view to hosting the men's tournament in 2031 and a women's tournament in the future, while discussions are said to be ongoing "with a number of interested parties" for the hosting of the women's tournament in 2029.
The new selection process is intended to be more collaborative and flexible, allowing potential hosts to shape "proposals that best fit their sporting, economic, social and environmental planning needs", with a focus on building business partnerships to maximise financial and social outputs, rather than trying to fit local contexts to a rigid model.
Among the mooted benefits are improved efficiencies, reduced overall costs, increased revenues and more delivery opportunities.
The approach is similar to that of the International Olympic Committee, which introduced a more collaborative selection model in 2019.
The overall aim is to accelerate the growth of rugby union overall and into new markets by creating a better World Cup experience for fans and players while more closely aligning the long-term goals of future hosts and the World Rugby governing body.
World Rugby says the reforms follow a review of the host selection process, the objectives for Rugby World Cup tournaments and the current global environment.
In order to achieve preferred candidate and even exclusive targeted dialogue status, potential hosts will have already had to work closely with World Rugby and other key stakeholders.
Once at those stages, potential hosts will continue a process of close collaboration with World Rugby, with the governing body taking "more direct responsibility" for the delivery of tournaments and tailoring its approach as needed.
By way of example, the US, as an emerging rugby market, is said to require "a unique and extended approach" and "extensive further dialogue with key stakeholders" over the 10-year run-in to which it may host the 2031 tournament.
The country signalled its interest in bidding to host an upcoming edition of the World Cup when it launched a feasibility study last year.
The RFU, meanwhile, announced its intention to bid for the 2025 women's tournament last month, while Australia's interest in hosting the 2027 men's tournament dates back to 2017.
Bill Beaumont, chairman of World Rugby, said: "The new approach to electing Rugby World Cup hosts is more flexible and collaborative, with World Rugby working with potential hosts to optimise their Rugby World Cup proposals and align them with long-term social and economic development plans for the benefit of their communities and the future expansion of the sport.
"As a result, we are entering into an enhanced relationship with England and Australia as exclusive 'Preferred Candidates' for 2025 and 2027, respectively, and USA in exclusive targeted dialogue with a view to developing the most effective hosting model."
Alan Gilpin, chief executive of World Rugby, added: "We must continue to keep up with the fast pace of change in our current world and provide value for our future host nations and unions.
"Flexibility is a necessity to ensure good governance and to have successful sustainable men's and women's Rugby World Cups. We will do that while maintaining the personality of our events and our commitment to having players and fans at the heart of everything we do."