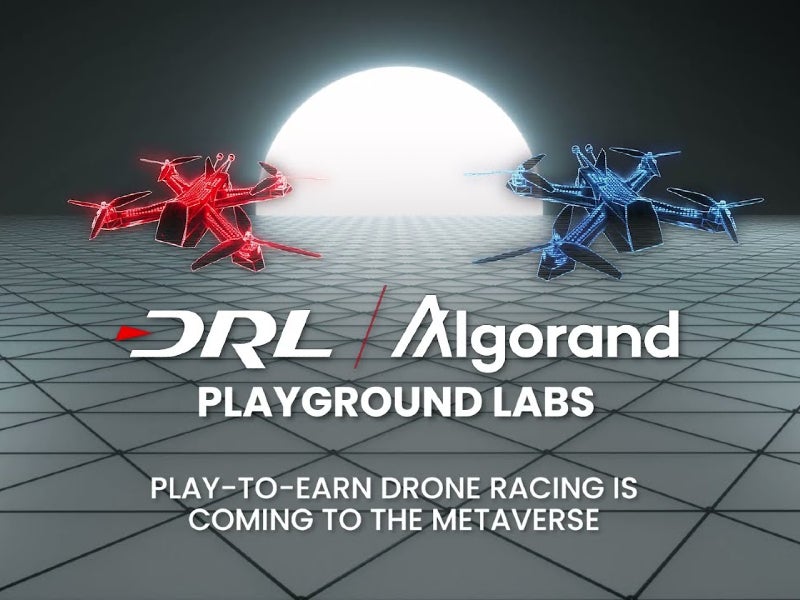 The international Drone Racing League (DRL) series yesterday announced a partnership with Playground Labs, a gaming affiliate of crypto-investment fund Hivemind Capital Partners, to launch a play-to-earn crypto sports game.
The tie-up will see the two companies create a new competition in which competitors will race virtual drones and earn cryptocurrency and non-fungible tokens (NFTs) based on their performance.
DRL agreed a sponsorship deal with Algorand in September last year, reported to extend over five years and be worth $100 million.
It gave the cryptocurrency platform naming rights to the DRL World Championship series but also included an agreement to develop a digital drone racing series built into Algorand's blockchain network.
Sam Peurifoy, chief executive of Playground Labs, said: "We're excited to unveil Playground Labs to build the infrastructure of the metaverse economy and to enable everyone to earn real economic utility by playing the games they love.
"The Drone Racing League is the most innovative, inclusive, and high-tech sport, and DRL is made for the metaverse and the future global economy, where P2E games will create community, economic sustainability, and authentic engagement for participants around the world."
Rachel Jacobson, president of the DRL, added: "Our millions of fans love crypto, fintech, and gaming, and we're thrilled to partner with Playground Labs to create our first play-to-earn drone racing game on Algorand's blockchain.
"Together, we will accelerate DRL's growth as the first omnichannel sports league, enabling our pilots and fans to race drones across the physical, the virtual, and the metaverse, which will be paramount for all sports leagues moving forward."