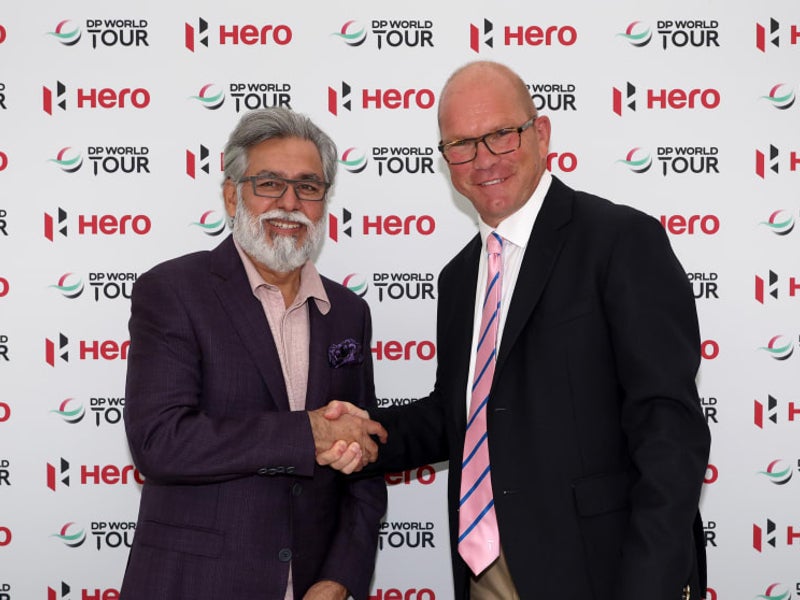 Golf's DP World Tour (formerly the European Tour) has today (September 6) announced a new match play contest in which Great Britain and Ireland will face off against Continental Europe.
The Hero Cup will be played at Abu Dhabi Golf Club from January 13 to 15, 2023.
It is aimed at giving European players experience in the format with a view to their playing in the prestigious biennial Ryder Cup match play contest between the US and Europe, which next takes place in Rome from September 29 to October 1, 2023.
This is brought into sharp focus by the fact that the US won the last edition of the Ryder Cup on home turf in Haven, Wisconsin, in 2021 (after a one-year postponement due to the coronavirus pandemic) with a record 19-9 scoreline.
England's Luke Donald, who will captain the European team in 2023, will select two ten-man teams in consultation with their two respective captains (who will be named soon) and will follow proceedings on the course.
Donald said: "One of the first things I was keen to do when I was appointed as Ryder Cup captain was to reinstate a team match play contest to give playing and leadership experience to future Ryder Cup players, vice captains, and captains.
"I spoke to a number of former Ryder Cup captains who were strong advocates of how similar events in the past have benefitted players who were pushing to make Ryder Cup teams, as well as their own captaincy journey."
The two teams will be confirmed following the conclusion of the 2022 DP World Tour Championship event in Dubai, the climax of the DP World Tour Rankings, which will be taken into account in the selection process.
They will play one session of foursomes, one session of fourballs, and one session of singles matches, with all 20 players taking part in each session.
The contest is being supported by motorcycle manufacturer Hero MotoCorp, which has been involved with the European Tour Group since 2015.
Pawan Munjal, chairman and chief executive of Hero MotoCorp, said: "We have always supported innovation in golf and this new team match play event on the DP World Tour is certainly an interesting format.
"We are happy to extend our long-term partnership with the European Tour Group. I am sure the Hero Cup will support and provide an opportunity to the talented European players to showcase their incredible skill to a global audience. We are excited to be part of this."
Guy Kinnings, European Ryder Cup director and the DP World Tour's deputy chief executive and chief commercial officer, added: "The Hero Cup is another example of Hero MotoCorp's commitment to innovation in golf and to our tour in general.
"We are therefore extremely grateful to Dr. Munjal for his continued support and for backing this new event which is an evolution of our proud tradition of team match play events."