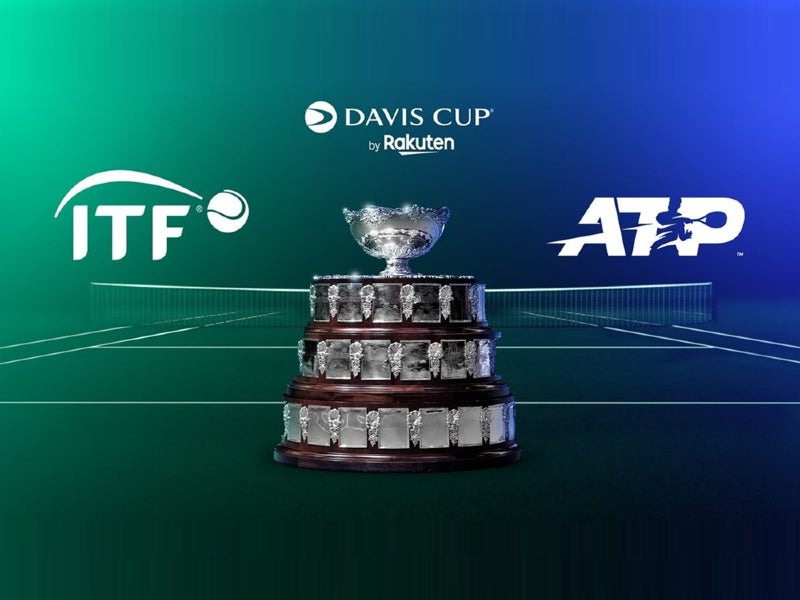 The ATP, the organizer of the top men's tennis tour, has partnered with the organizers of the Davis Cup in an effort to "maximize the success" of the annual men's national team tennis tournament.
Through the tie-up, announced today (October 31), the International Tennis Federation (ITF) governing body and Spanish investment group Kosmos Tennis will collaborate with the ATP on the competition's governance and evolution.
Davis Cup Qualifier and Finals ties will be an official part of the ATP Tour calendar from its 2023 season, taking place in weeks 5, 37, and 47, allowing players to better plan their schedules.
In addition, the ATP has been granted two seats alongside the ITF and Kosmos on a newly formed Davis Cup Event Committee, which will seek to "maximize the success of the historic team competition."
The Davis Cup will also benefit from increased promotion on ATP channels.
The partnership is the latest development for the Davis Cup since the ITF signed a 25-year, $3-billion partnership with Kosmos Tennis to revamp and grow the popularity of the tournament with World Cup-style finals events from 2019.
In 2018, the ATP had announced plans to run its own national teams tournament, the ATP Cup, which was held between 2020 and 2022.
That tournament failed to take off and was discontinued, however, with the ATP and the WTA top women's tour last week (October 27) announcing the mixed-gender United Cup as its replacement.
Andrea Gaudenzi, chairman of the ATP, said: "Our focus is always on creating the best possible experiences for our fans and players. Delivering compelling international team competitions that dovetail with the year-round calendar and continue to innovate is a vital part of that.
"The Davis Cup has an incredibly rich history and we're excited to see this important new alliance drive the event forward from 2023."
David Haggerty, president of the ITF, commented: "This announcement heralds an important new alliance between the ITF, Kosmos, and ATP which further strengthens the importance of team competition and Davis Cup's unique role in elite men's professional tennis.
"Part of the Olympic Qualification Pathway, Davis Cup is the largest annual men's team competition in sport and the sole men's team competition in the pro tennis calendar where teams are officially selected by their nation.
"Together with the women's Billie Jean King Cup, it shows the ITF's full commitment to delivering spectacular tournaments that players love to play and electrifying battles between nations which fans in the stadium and whole countries love to get behind."
Enric Rojas, chief executive of Kosmos, added: "It is a very important agreement for all three parties and especially for the players. In the last three years, the format of the competition has been improved to reach a greater number of fans, generate a greater impact and facilitate the participation of the best players in the world. We look forward to seeing the event grow even further in the coming years."