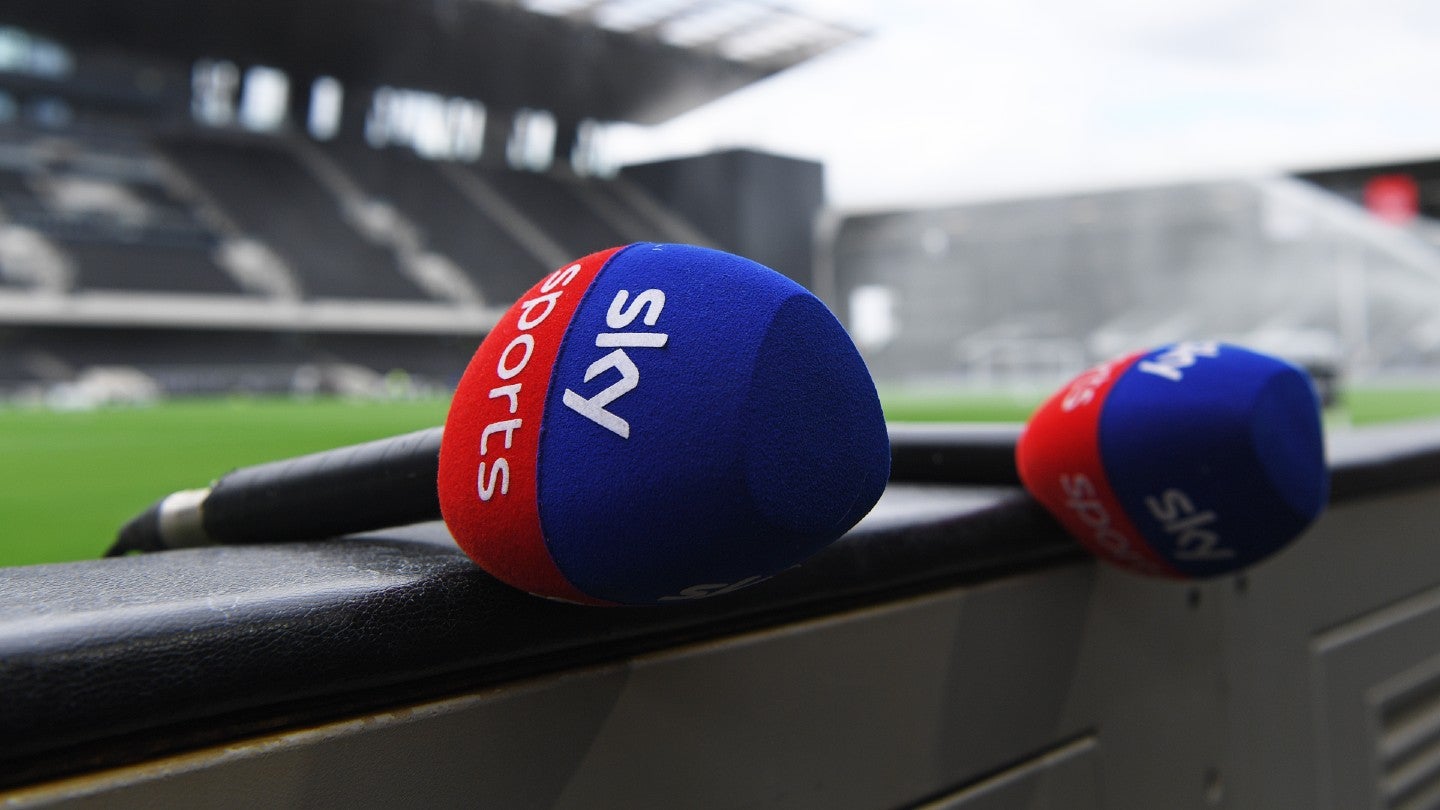 The illegal streaming of content from professional sports competitions is a well-known issue. However, with a changing landscape in terms of how entertainment content is consumed, the question is: how is the sports world adapting to meet the trends and what is its slow development costing the industry and society?
It could be time for a paradigm shift in distribution methods to reduce the impacts of piracy on the industry's stakeholders.
In the United Kingdom, most domestic sport is broadcast through traditional television broadcasters whether that is on free-to-air channels like the BBC or paid subscription services like Sky but much also comes through streaming services such as Amazon Prime or TNT Sports (previously known as BT Sport).
For many, the cost of watching sports through these channels can be significant, with subscriptions to all the various providers costing upwards of £80 ($100) per month in total.
With this cost in mind, it isn't a surprise that many viewers turn to other solutions to watch sports. In May, news emerged that five men were jailed for a total of more than 30 years after an illegal streaming operation that provided cut-price access to Premier League fixtures to more than 50,000 customers was uncovered.
Operations like these form a part of the huge market for underground sports media content with Synamedia estimating that sports piracy could be costing as much as $28.3 billion per year – a significant figure given the entire sports media rights market was valued at $55 billion in 2022.
How well do you
really

know your competitors?

Access the most comprehensive Company Profiles on the market, powered by GlobalData. Save hours of research. Gain competitive edge.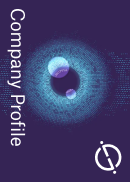 Company Profile – free sample
Thank you!
Your download email will arrive shortly
Not ready to buy yet? Download a free sample
We are confident about the unique quality of our Company Profiles. However, we want you to make the most beneficial decision for your business, so we offer a free sample that you can download by submitting the below form
By GlobalData
The recent story of the men jailed for their operation forms just one example of a widespread problem in sports that is costing the industry significantly. Clamping down on examples like these could significantly alter the landscape of the industry.
Media rights deals form most of the income for sporting bodies which, in turn, bring in attention from sponsors and not only funds jobs and salaries throughout the various league administration systems and athletes but also create funding for many grassroots programs and other social benefit schemes.
Broadcasters purchase the rights to sports directly from the organizers and then recover their investment through subscriptions, as customers pay the broadcasters for access to watch fixtures and sell advertising against programming. As a result, the levels of viewer demand that broadcasters expect directly impacts their bids for media rights.
With piracy reducing audiences for legitimate broadcasters, piracy is somewhat taking away from the charitable schemes and livelihoods that sports so often fund as well as the organizations and employees involved.
For the UK, the Premier League is the most regularly watched sporting property and gives an example of media rights deals directly funding charitable acts. In 2021, the UK Government decided to relax the anti-trust Competition Act 1988 to allow the Premier League to renew its broadcasting agreements at their previous value despite the impacts of the Covid-19 pandemic.
Normally, the Premier League would have to hold a tender process and allow broadcasters to bid for the rights but, because of the pandemic, this could have seen the value drop significantly not just for one year but across the multi-year cycle that deals are agreed on.
According to the league, removing this tender process secured an additional $138 million (£100 million) to the $1.9 billion (£1.5 billion) already promised for various social causes throughout the soccer pyramid over 2022-25.
Current athletes also seem keen on an injection of cash into sport. For example, Nick Kyrgios, the Australian professional tennis player, recently tweeted: "We are going to get paid what we deserve to get paid," in response to the news of potential Saudi Arabian investment in the sport.
While top athletes do have high earnings, they are faced with uncertainty about the future of their careers. British tennis player Liam Broady hinted that he would play in Saudi Arabia despite concerns over human rights abuses, stating, "At this stage in my career, it's impossible to turn that sort of money down."
This problem is even more pressing for athletes in lower leagues within professional sports, and increasing cash flows may alleviate some of these stresses. Although it might provide much-needed revenue, with the controversy surrounding Saudi investment in sports, could revenues be increased through other streams in order to bring more cash both to athletes and grassroots programs alike?
Perhaps remodeling the distribution model of sports content in the UK (and across the globe) could be a solution that avoids the debate surrounding Saudi Arabian involvement in high-profile sports.
To increase the revenues directly raised through broadcasting deals and free up more cash for these programs, attempting to recover the $28.3 billion sum of lost revenue would be a good place to start.
According to the aforementioned Synamedia study, a significant majority of those using illegal streams would switch to legitimate broadcasters if they were cheaper and more readily available to them.
The International Broadcaster Coalition Against Piracy (IBCAP) recently reported massive success against illegal broadcasting of the Indian Premier League cricket tournament in 2023, with a 100% takedown rate of pirated streams on social media and mobile apps.
Whilst this may only represent a portion of the pirated IPL content, IBCAP's efforts caused an uptake in subscriptions to Willow TV, the tournament's primary broadcaster. Further developments in anti-piracy operations could continue this trend to reduce the drainage of funding into the sports media business.
With more users turning to legitimate broadcasters, more funds can be channeled back into the sport and into its grassroots programs and other projects.
It may seem obvious that in general slashing prices will also increase demand, but it has recently been exemplified even with high levels of illegal streaming that the process works specifically in sports media. The NBA reported a 50% increase in subscribers to its NBA League Pass platform after cutting the cost of its subscription.
The service gives users access to around 40 weekly matches that aren't subject to blackouts because of national or local broadcasts. In the UK, many fixtures aren't aired live as broadcasters simply opt to show another game. Introducing this direct-to-consumer style of broadcasting could raise revenues significantly, however, and going further with it may be more beneficial to organizers and customers alike.
Despite the potential of anti-piracy operations and more accessible broadcasting, much is still lost to illegal broadcasting. Many will persist with illegal streaming either as the cost of legitimate broadcast is simply too high, or as some events aren't broadcast at all and require third-party streams.
It seems unlikely then that the $28.3 billion of lost profit will ever be recovered in its entirety. Whilst broadcasters may be losing out on significant sums due to piracy, restructuring the distribution of UK sports media could create significant opportunities for sponsors and advertisers.
Despite anti-pandemic measures being lifted for some time, the population's viewing habits have changed as a result of lockdowns and quarantines, with more people consuming content at home.
However, the age-old barriers of high subscription fees and multiple different subscriptions being required to access the array of content available means that digital piracy has continued to rise despite progress from groups like IBCAP.
With increased numbers of people streaming content from home, sporting bodies could embrace this new market as an opportunity for growth. Firstly, offering a centralized streaming platform showing every fixture from a tournament (rather than just those that a third-party broadcaster has chosen to show) may bring in more viewers with an easy, single subscription giving a user all of a given competition's content in one place.
Providers could also offer limited single-game, or single-team access to draw in consumers who are unwilling to join an 18-month contract such as the ones offered by mainstream broadcasters.
Another benefit of digital streaming over broadcasting is that of personalized adverts. Through the power of modern data analytics such as browser cookies and with users creating an account to watch via a streaming platform, ads within streams could be tailored to each individual viewer's interests, their geographical location, or even their loyalties to a team.
For advertisers and sponsors, therefore, this digital space becomes much more lucrative, and competition organizers can capitalize on this to bring more revenue in through sponsorships and advertising.
Overall, the piracy of televised sports content certainly is creating a significant loss of profit for its various businesses and the aim should be to minimize the revenue lost to illegitimate platforms, to create more cash flow across all aspects of any given sporting setup.
However, disrupting illegal streaming services alone may not be enough, and moving into a new distribution service more reflective of consumer habits in the digital age might create an opportunity to recover a lot of the revenues lost to piracy.
In truth, this may not be practical – at least not in the UK where legislation such as the Competitions Act is designed to prevent single businesses from having complete control over markets and a monopoly over streaming provisions.
This legislation is designed to protect consumers but with regulation, however, it might be the case that a single distributor would be beneficial to consumers whilst continuing to build profits for competition organizers.
Image: Mike Hewitt/Getty Images