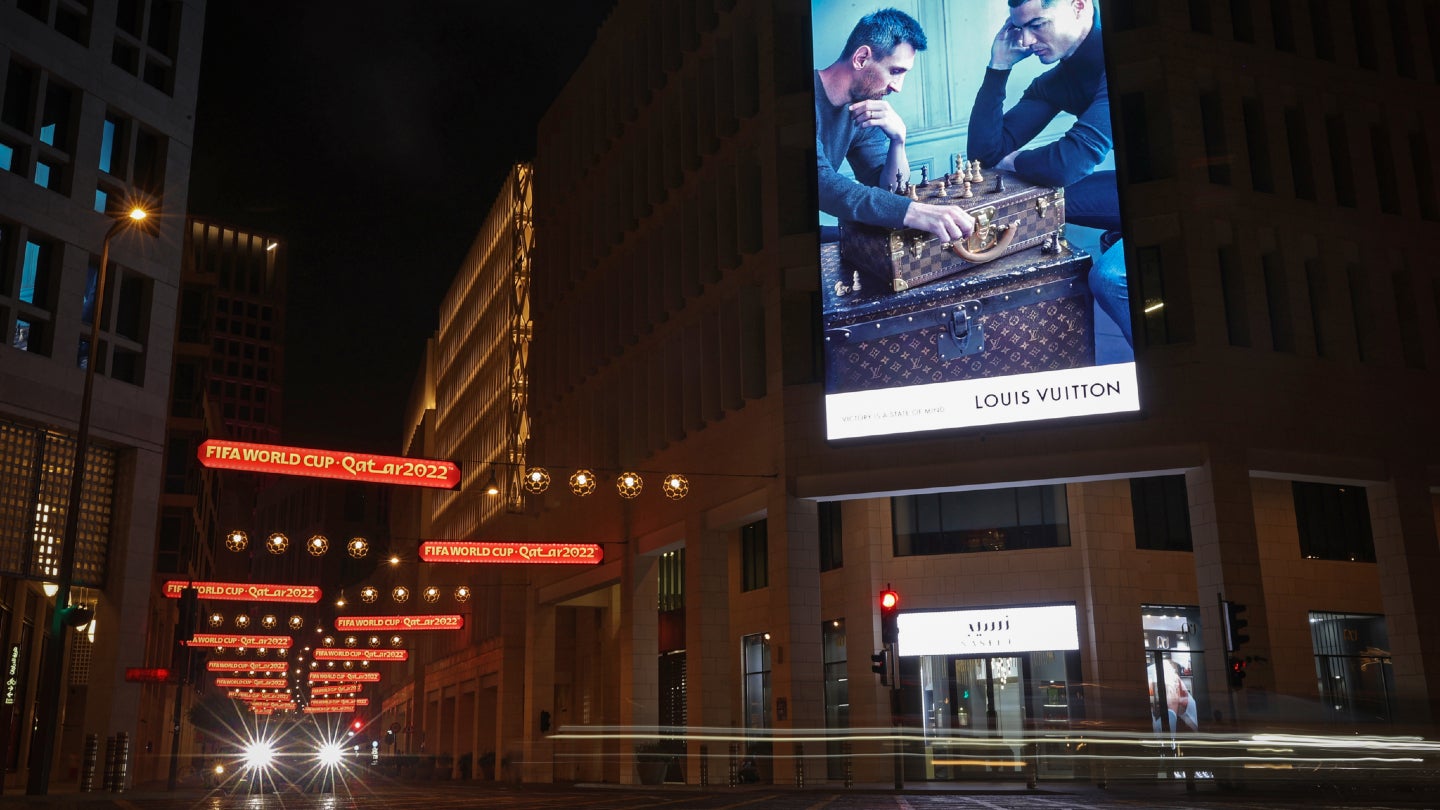 One of the biggest trends noticed in brand advertisements and marketing campaigns around the FIFA World Cup in Qatar was the exploitation of athlete endorsements. The power of celebrity has been a growing phenomenon over the past few decades as fans of pop culture personalities in industries like sport and TV have been able to build deeper affiliations with them.
The power and accessibility of social media is one reason for this growth, with fans having greater access to an individual's life than ever before. Even outside of the world of celebrity, the power of influencers has continued to grow in recent years, with ordinary people amassing large online followings based on their unique content and able to capitalize on the appeal through their own brand partnerships and sales of ad space.
Influencer culture and DIY content production is a popular trend that seems set to stay in the mainstream for years to come as younger generations in particular look to engage with their favorite influencers and content creators. Given the popularity of this trend, it seems only natural that brands should also be looking to follow and assimilate into modern culture.
Even away from the biggest global names in sport, such as Naomi Osaka and Cristiano Ronaldo, there is real depth in the market in terms of the sheer volume of sports people with large social media audiences, meaning there are even more desirable opportunities for brands. Athletes themselves are now also even more understanding of their own commercial worth and are becoming more savvy in choosing the right partners to align with their own image, all of which in turn is resulting in a price spike in the value of such deals.
Looking at a few of the biggest brands involved in sponsorship and marketing around the World Cup, we can see how they have leant on leveraging the power of their athlete affiliation. These types of partnerships and marketing campaigns are less contentious and less likely to lead to negative PR. They enable brands to steer clear of the major criticisms that have plagued this World Cup while still being linked to a property that is the most popular and most watched sporting event in any given four-year cycle.
Brands spend big on marketing around the World Cup because of the guaranteed global audience and so do not want to get it wrong in terms of aligning themselves with something potentially damaging. Marketing and partnerships are all about building a strong affiliation to a particular product or service, and athletes in this regard are relatively clean entities with which to get involved. Athlete deals have been a way for brands to market around the FIFA-led competition in Qatar without being linked to aspects like FIFA corruption, migrant worker deaths, or Qatar's stance on homosexuality.
Players at the tournament have been a valuable marketing tool for these brands, with Lionel Messi featuring in global campaigns for Adidas, Pepsi, and Louis Vuitton, the latter of these being a particularly strong marketing initiative that went viral ahead of the competition. The French fashion brand was able to put itself at the center of consumer conversation after releasing a single photoshoot snap featuring Cristiano Ronaldo and Lionel Messi playing chess.
Further evidence that this World Cup, more so than any other World Cup before it, has been dominated by the power of individual athletes was on display during the round-of-16 match between Portugal and Switzerland. Portuguese captain Cristiano Ronaldo hit the headlines before a ball was even kicked when he was named as a substitute in his country's first knockout match. His reputation as one the greatest of all time means that he was, in many ways, a far more commercial and powerful entity than either national team playing, and many local or neutral fans at that game were more desperate to see him play rather than the better standard of soccer that was played without him.
In the second half, Ronaldo's name was chanted very audibly throughout the stadium as fans begged to see the man himself in action, despite Portugal's dominance in the game and the outstanding performance by his replacement, Goncalo Ramos, who scored the only hattrick of this World Cup until France's Kylian Mbappe in the final. Ronaldo was ultimately sent on toward the end of the game, much to the obvious delight of the 80,000+ fans in attendance.
The power and appeal of the biggest soccer stars in Qatar were perhaps reflective of the host nation, where fans often follow individual athletes as opposed to even their own national team, for which support was visibly poor throughout its three group-stage games.
Ultimately, athlete endorsements around Qatar 2022 offered brands less risk than more direct affiliations with the tournament but still a means to reach global, cross-demographic audiences.
Image: Alex Pantling/Getty Images