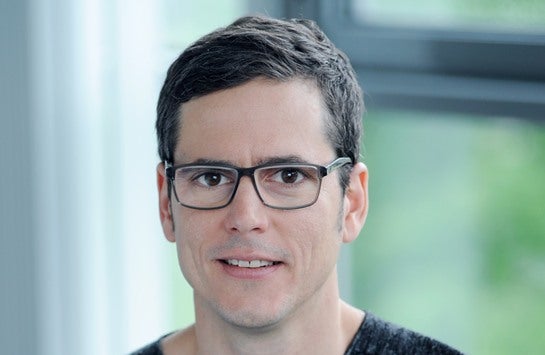 The fan's matchday experience is much more connected than ever before, with screens all over the stadiums and access to wi-fi enabling fans to act as live commentators during the game.
But surprisingly, the TV experience
of watching a game has been slower to adopt this tech-savvy approach: apart
from a few tweets and the odd video broadcast in between two pundits commenting
on the formation, sports programming rarely uses fan footage to enhance
programming.
Yet, the industry is shifting
towards a much more immersive model, led by leagues interested in reaching
audiences that are moving to on-demand viewing. Social media giants and cloud
providers are now coming head-to-head with traditional sports broadcasters,
putting an end to long-standing relationships between linear TV and leagues.
We are now facing a unique
opportunity to turn sports broadcasting into collaborative programming, opening
the door to new forms of reporting at a fraction of the usual cost.
Wake-up call for broadcasters
Earlier this year, new publishers
winning the rights to major league games from broadcasters made the headlines
everywhere. The deals agreed by Amazon Prime and Facebook with the most
lucrative European sports championship, the English Premier League, shook the
industry.
But the fact that both companies have been showing more interest in such lucrative deals shouldn't come as a surprise: Amazon has heavily invested in programming for its successful Amazon Prime service, and Facebook has been vocal about its interest in becoming an online video service provider for years.
The decision to invest in new
publishers is a response to the consumer shift from linear to online video
consumption. Today, sports fans engage with their favourite team on their own
terms: the games and the TV experience are always complemented by a constant
chatter on social media and regular visits to online media outlets to discover
the formation for each game as soon as it is revealed. Speed is of the essence,
and no one is better able to respond to a fast query than digital companies
whose entire business model is based on providing access to information to the
widest audience at lightspeed.
While it is not time to sound the
alarm for live linear sports programming, broadcasters need to start adopting
solutions to help them engage with fans across more channels. As new publishers
start competing for prime content, access to a large audience and the ability
to deliver high quality content will no longer suffice to keep them on the
winning side of content deals.
Changing the game
Today, everyone is a content creator: our pockets contain high-quality
cameras connected to the internet, enabling us to create a mini-production
house from camera to audience in mere seconds. This ability to produce content at speed is resulting in a surge in the amount of content available. Every minute, 400 hours' worth of content is uploaded to YouTube alone; 82 per cent of Twitter users watch video on the platform; and half a billion people watch videos on Facebook on a daily basis.
These staggering numbers show a
complete shift in what consumers want from video: quick access in good quality,
rather than high quality content at a later date. The sports broadcasting
industry needs to address this consumer demand by finding a way to collate and
curate the same volume of content that social channels have access to, or risk
losing more fans. Broadcasters
that do not implement solutions that make programming more immersive will be
left behind in the race to next generation live sports.
Luckily for broadcasters, they already have access to cloud-based infrastructure to acquire large amounts of content from multiple sources. This allows them to collate content from users, professional cameras, drones and more in real-time to enhance their programming and deliver high-quality, live feeds that consumers can engage with and want to watch.
A key characteristic of using a cloud-based infrastructure is having the
ability to scale at a fraction of the cost of broadcast-grade infrastructure.
This opens the playing field to niche disciplines (in some countries) like
basketball, handball or surfing, which can use this to offer broadcast-grade
programming of tournaments to fans scattered around the globe.
---
Fans are able to film content live from the match on their mobiles or tablet devices and upload it directly to the cloud
---
For small sports leagues with little sponsorship or funding, being able
to reach fans worldwide is virtually impossible. This is where the use of the
cloud also helps. Fans are able to film content live from the match on their
mobiles or tablet devices and upload it directly to the cloud.
Production houses have the option to be based anywhere in the world for
content acquisition and curation. This means that niche sports are able to
reach fans worldwide, at a relatively low cost and engage with audiences in
ways that they have never seen before.
The Pan-American Handball Championship, which took place in Greenland in June this year, is a perfect example of a tournament that benefited from the advent of the cloud for video. Greenland's KNR, the official production house of the event, selected a complete cloud-based infrastructure to enable it to cover 40 events during the tournament, enabling it to beat the unusual meteorological conditions and limited broadcast signal
availability of the Arctic Circle.
This unique infrastructure allowed it to broadcast quality footage of
the tournament to millions of fans across the Americas for the first time, a
feat that would have been impossible otherwise. The live feeds, received from
professional cameras on the ground, were transmitted from the cloud to KNR's facilities. The production team then selected the best segments to air in Greenland and abroad, on TV or to specific devices and platforms.
For major tournaments such as the Olympics, the Fifa World Cup or Wimbledon, this also provides a simple, effective way to broadcast numerous sports matches happening simultaneously, or over consecutive days. These events can be a real challenge for production teams, who traditionally would have had to select which events to cover. By using the cloud, they can collate large amounts of video filmed from various locations and sent to the cloud to be turned into live sports programming – for linear TV channels or online platforms.
Opening the door to AI
However, having access to more content is only the tip of the iceberg: for production teams, the next challenge is to select the right piece of content for each segment. A short sports news segment will not need the same depth of information as the BBC's Match of the Day, for example.
To help them find the perfect asset for each type of programming, production teams are increasingly relying on artificial intelligence to easily manage the video feeds they receive from all sources and immediately identify the best options for their programming. This allows them to compile reels of highlights quickly and effectively.
AI can be trained to identify specific elements in the video that make it valuable to broadcasters. Using this information, it can arrange huge volumes of video into smaller libraries that fit the broadcaster's needs. Then, the production team can review the options and pick the perfect addition to a news or live sports broadcasting segment.
By using user-generated content mixed with professional video,
broadcasters can re-engage with fans and entice new viewers. This applies to all
disciplines and all channels indiscriminately. For example, SWR, the regional public broadcasting corporation serving the south west of Germany, used a cloud infrastructure to cover the Fifa World Cup last summer. The custom feeds resulted in significant conversations on ARD's Sportschau Facebook page, with over 700,000 likes and close to 100,000 people talking about the tournament over the period, creating a moment and engaging both fans and casual viewers.
Using the cloud and AI as a combination is the next revolution in sports broadcasting, and I'm looking forward to seeing more of this used for live sports – both on TV and on new platforms.