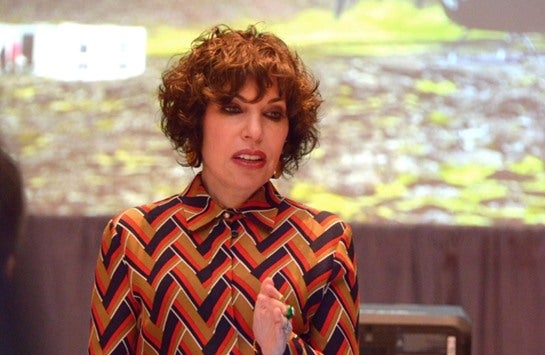 Sports sponsors, rights-holders and media
are increasingly grounding strategies for value creation in social purpose.
Partnerships are being designed not just to
build brands and profits but to create social progress (see table).
From athletes and teams to leagues and
events, the market for good has reached a tipping point.
This is being driven largely by the next generation of fans. When asked the question "How much would each of the following scenarios impact your purchasing?," social causes were the biggest driver by a whopping 72 per cent, almost double that of sports sponsorship, according to a new study by Performance Research.
For increasing numbers of people, to quote the writer Anne Lappe, "Every dollar you spend is a vote for the kind of world you want to live in."
Scenarios impacting purchasing
Research has also shown that when sports
sponsorship is activated with a social good component, approval ratings more
than double.
Linking an organization's reason for being to social justice and improving lives amplifies the ROI of any sports partnership.
Purpose can take many forms—breaking down barriers for disabled athletes, combatting childhood obesity, empowering disadvantaged communities, and more.
Purpose
pays
One early example of this trend: In 2008,
Hublot became the first luxury brand to sponsor soccer. But rather than use soccer
to build awareness of its name, Hublot used it to build awareness of its
values. The watch company gave all of its signage to a non-profit working to
stomp racism out of football. As people discovered what Hublot had done, they
learned more about the brand and its values and Hublot sales grew.
Hublot understood that luxury watches are
not purchased for their time-telling attributes. Phones and $50 Swatches tell
perfect time. A watch like Hublot is a signalling device, it communicates the
values of the wearer. A strong social idea or purpose became a rallying cry for
the entire company.
Had Hublot just donated money to Unite Against Racism and skipped the Uefa partnership, few people would have known about it. More importantly, the issue of racism would remain buried. Hublot's bold move put it front and center on screens around the world.
Purpose is as relevant to sports rights-holders
as it is to their corporate partners.
With sports news so often about the
negatives: match fixing, violence, racism, doping, scandals and more, sport
needs a new narrative.
Brazil's Sport Club Recife, known as having some of the most passionate soccer fans in the country, launched a programme called 'Immortal Fans' to combat the lack of organ donors. Within the first year, the number of heart transplants in the Recife region had quadrupled and the waiting list for corneal transplants was eradicated.
Costa Rica's ministry of Women's Affairs found that domestic violence complaints increased by as much as 690 per cent during matches, fuelled partly by alcohol consumption. The ministry teamed with sports broadcaster Teletica and the Costa Rican Football Federation to combat this trend. Teletica added a box to the on-screen scoreboard showing a real-time count of domestic violence reports called in. Athletes, celebrities and in-game announcers all drew attention to the scoreboard and the campaign to reduce that score. Calls reportedly fell by 40 per cent.
What these examples have in common is a new approach to driving value, a shift from marketing to servicing, from pushing messages out to drawing people in by making a positive difference—to individuals, communities and the planet.
How
to measure good
All this adds up to something much bigger
than cause marketing or sports marketing. Much bigger than Corporate Social
Responsibility: this is about what we call Corporate Social Opportunity – the
tremendous growth potential for organizations to build loyalty, brands and
businesses by helping to solve issues important to the community.
But the opportunity is accompanied by a
challenge: Social capital is a common good without common metrics.
The inability to provide a holistic view of
the good being achieved has been the biggest obstacle to growing and scaling
investments in this space.
Without a currency to calculate impact, it
is impossible to be strategic about investments or to get credit for the good
you are doing.
How do you measure something as intangible
as social value? My partners at Performance Research and I have launched the
ProSocial Valuation Service. Only this time, rather than looking at impact
through the lens of the rights-holder or sponsor, we are looking at the value
created for society.
We mathematically translate a unit of
social impact into a single universal currency, introducing transparency,
predictability and accountability to the sector. Having a simple, comparable
currency enables philanthropists, funders, sponsors, individual donors,
governments and volunteers to deploy resources to the most effective
initiatives, causes and movements rather than the bright and shiny objects.
As the definition of value continues to evolve, the demand for businesses to demonstrate their ability to create value of various forms for all stakeholders — and not just profit for shareholders — is increasing, and the question of how this value is identified, measured and communicated becomes paramount.
With the ProSocial Valuation, people will
be able to identify which programmes they want to back, which brands they want
to support and which teams, athletes and entertainers are doing the most good,
by a single universal currency.
Everyone in sports should be looking at the
social value of what they are doing, because there is a cause-and-effect
relationship between financial performance and purpose.
Brands that mean more make more. People
connect with products and services that speak to powerful emotional drives and
give meaning to purchasing decisions or strengthen loyalty to a team or club.
To help elevate the world of sports, the
value that you create as sponsor, broadcaster or rights-holder should be in
this zone.
So how are you working to help make the
world a better place through sport?
Sportcal