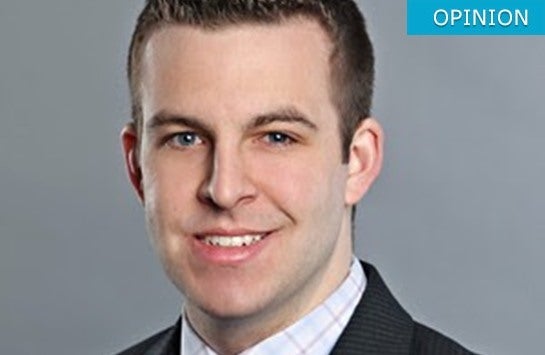 Twitter recently turned 12 years old.
It's the social media platform that many have called the world's greatest virtual sports bar.
It certainly started out life that way – the destination for fans to celebrate victory, pore over the details of debatable officiating or, increasingly, vent anger. Often in the direction of anyone reading.
But in recent years, the changing face of sports media consumption has put Twitter in the unique position to host peer-to-peer, often viral conversation that runs alongside a live broadcast.
Essentially, that little blue bird on your phone or tablet offers up bespoke, easily produced, snackable and shareable content.
It continues to dabble in live streaming – NFL Thursday night football in 2016 being its biggest snare – but it is generally viewed as a partner to traditional broadcasters rather than a competitor.
As Twitter edges towards adolescence, and with the deeper pockets of Amazon and Google active in big money sports rights auctions, what does its teenage years have in store and what will it mean for sports teams, properties and brands?
Stakeholders across the US sports industry expressed their opinions to Sports Business Chronicle, a snapshot of which are published below.
Joey Maestas, senior social marketing strategist, NextVR, the virtual reality streaming company:
"When sports news breaks, it's happening on Twitter. While Instagram and Facebook have a much larger active user base, fans are flocking to Twitter to experience sporting events in the moment. Being able to join the conversation happening around them in real time is what makes Twitter so valuable to the everyday sports fan."
Jack Patterson, vice-president of digital and social media, Learfield, the sports agency specialising in US college sports:
"Twitter is still the place for real-time sports content. While Instagram (Stories in particular) have impacted highlights and overall video content, Twitter is the place where fans turn to for breaking news. For fans not on Twitter, they are missing out on some of the fast-moving stories that are happening on a daily basis which provides that need to open the platform to see what is going on with your team. From a college perspective, it is the place for recruiting and teams continue to drive some of their most compelling content on the platform."
Andrew Bucholtz, staff writer, Awful Announcing, the US sports media website:
"Twitter is a second-screen sports enhancing service that wants to be a first-screen broadcasting service. Twitter's a fantastic place for discussion, commentary and highlights from live games, and maybe the key place to go for reaction to any particular event, but I'm not convinced that it's going to become a key sports broadcaster any time soon. Their live events have been fine, but apart from that early NFL deal, most have been for lower-profile games. It's hard for them to compete with the likes of Amazon for rights deals, as they don't sell subscriptions or products, so all the revenue has to be from advertising (and maybe user growth).
---
Twitter is making some nice moves in alternate sports programming. I like their partnerships with various sports media companies for live Twitter shows, and their Nascar effort
---
"Twitter is making some nice moves in alternate sports programming, though. I like their partnerships with various sports media companies for live Twitter shows, and their Nascar effort (one in-car camera for a number of races) is a good example of what it can offer as a second screen that people keep tabs on while watching a TV broadcast. Maybe we'll see more of that with Twitter offering dedicated alternate camera angles or commentary feeds for other sports.
"But on the macro level, they're more of a company providing great supplemental sports content than a company competing for top-tier broadcast rights."
Tim Burke, video editor, Deadspin, the sports news and blog website:
"Sports is the only industry that drives traffic to sites through Twitter. The conventional wisdom is that Twitter is for brand-building, not traffic-driving, but that does not hold true for sports. At the same time, the brand-building aspect is essential; while some organisations within the industry have sought niches in Instagram, Snapchat, etc… Twitter remains the king due to its essential and immediate impact to reach predictable audiences. This is especially true now that Twitter fully embraces rich media, starting years ago with images, then GIFs, and now (finally) video and to a lesser degree live video through Periscope."
Sloane Kelley, vice-president of content, PGA Tour Digital:
"As Twitter has added functionality over the years with native video, live video and even 360 live video, it's only become an even more important platform for publishers, leagues and of course, fans and players. When it comes to players, Twitter has also been a leader in helping athletes better connect with fans, offering insights in to their personal and professional lives. As Twitter evolves, it will continue to play an important role in how sports content is consumed, shared and talked about around the world."
Katie Cavender, assistant commissioner, advanced media and digital strategy, Mountain West, the US college sports conference:
"Twitter's ultimate sweet spot lies in those moments where an entire timeline is filled with instant reaction to a game, whether you're watching the game in person, in public or at home. It feels more than ever that Twitter has found its stride in the social media sports space, and it's been inspiring to see the level of commitment that the Twitter Sports team is increasingly pouring into its product and into its partners."
Neil Horowitz, customer success manager, Hopscotch, the mobile app developer:
"Sports teams focus first and foremost on Twitter both in the moment and when it comes to establishing 'voice.' When people talk about 'voice' on social media, it's 99 per cent of the time referring to their Twitter. A key next step will be monetising their live sports more effectively and modernising it to fit a future of OTT – how should a Twitter-based live game look on OTT? Their Amplify product has received mostly positive reviews, but are mid-rolls (aka commercials) going to fuel a future of live sports rights?
---
Twitter is a place where news breaks, where beefs can be created, and where you go while the game is going on. But is that enough?
---
"Twitter is a place where news breaks, where beefs can be created, and where you go while the game is going on. But is that enough? Twitter wants to be a social network and is an incredibly valuable social network for those that actively use it, but perhaps their future is more about the roots of their past – the interest graph, and reaching fans, no matter their specific interest, with the right content at the right time. It'll be interesting to watch Twitter work to evolve its product, now, more than they have in years past, as they continue to focus on growing their content offerings. Content can't be the only answer if they want to grow and scale, though. Otherwise, they're just a non-linear version of TV. They have to find a way they can stand out, a place where fans to go and want to be active. That'll be the interesting thing to watch in the months and years to come."
Jen Blackwell Galas, associate director of digital services, Georgia Athletics:
"Twitter has revolutionised the way that teams and players are able to communicate with fans. It has helped humanise a team or a sport and given players a platform to extend their brand beyond the field. By being able to engage with and interact directly with the fans, teams have been able to connect with fans on a deeper level. Twitter has also opened up a world of creativity that was not previously there. The real-time nature of Twitter has challenged teams to push the envelope and really think about ways to get their message to stand out."
Jeff Kallin, associate director of creative media, Clemson University Athletics:
"Over the course of the last 12 years, sports and Twitter have been symbiotic, with content creators and consumers evolving and constantly seeking to find consistent ways to interact with our audiences, colleagues and friends. Twitter's early value as a means of message control in concise, chronological bursts established a model that has helped shape the way teams and schools develop their communication and marketing plans.
"Twitter must continue to make efforts to reach a younger sports generation that appears to prefer following aggregation accounts, which do the curating for them. That generation appears to be more concerned with interpersonal communication than broadcasting of a message, and while Twitter can be an excellent way to do this, Snap, text, and Instagram have largely filled that need."
Charlotte Males, social media manager, Lagardere Sports, the international sports marketing agency:
"Twitter is still often a main part of the second-screen experience for the avid sports fan. So, it can still attract a lot of attention from fans catching up with other matches, reading expert opinion and even non-expert opinion whilst still watching a game. Where Twitter could be in trouble is with the more casual fans, the fans who don't need 100s of updates and opinions. Twitter can be an overwhelming platform and certainly has its own charms. So, to keep or attract users that do find it overwhelming is a constant challenge for Twitter. It's one I don't think they have nailed yet."
Sportcal