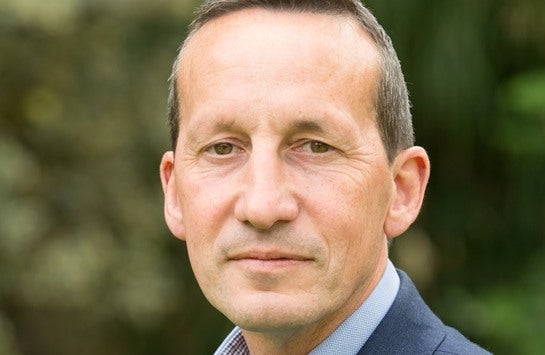 British tennis player Johanna Konta's 2019 Wimbledon campaign will be best remembered for her press conference spat with a journalist after her quarter-final defeat to an opponent ranked outside the world top 50. Her attack on the journalist as "patronising" generated a raft of negative headlines and many pundits saw it as proof of mental fragility that had led to her losing 12 of the last 15 games in the match.
By contrast, USA's Coco Gauff, the 15-year-old break-out star of the tournament, wowed the media with her confident manner – not to mention receiving social media shout-outs from the likes of Billie Jean King and Michelle Obama.
It is not unusual for athletes to have an ambivalent attitude towards the media – not everyone can handle journalists with the masterful aplomb of Roger Federer, the honesty of Rory McIlroy, or panache of England's World Cup-winning cricket captain Eoin Morgan. From my own experience of media training young footballers, there is often an engrained suspicion of journalists. 'Why do we have to talk to them, they'll only stitch us up?' is a common reaction.
But now, more than ever, dealing with the media should not be treated as an optional extra; it is a skill that any professional athlete should be taught to master. Sometimes they might need to promote their club or country – England's footballers launched a media charm offensive before the 2018 World Cup, which transformed the national team's image – while those in less fashionable sports need to fight for column inches.
Just as importantly, any athlete has a personal brand and their image is shaped by the way they communicate with their audience, both through their own social channels and through the traditional media.
---
Is it possible to make a direct correlation between an athlete's media profile and their commercial value? Up to a point, yes.
---
Is it possible to make a direct correlation between an athlete's media profile and their commercial value? Up to a point, yes.
Konta, for example, has won more than $5 million in prize money, but she has a tetchy relationship with the media and has not yet been fully embraced by the British public, which perhaps explains why her endorsements remain relatively low-key: a sportswear deal with Ellesse; a deal with Radley London, which produces designer leather handbags, purses and accessories; and an ambassadorship for snack bars maker Nature Valley.
Meanwhile, Australian Nick Kyrgios, who has cultivated a 'bad boy' image on the tennis circuit and been heavily criticised for his antics – not trying at competitions; serving underarm; bad-mouthing crowd favourite Rafael Nadal – has signed deals with the likes of Yonex, Nike and Beats, but paid a heavy price, losing sponsorship from underwear brand Bonds and Malaysia Airlines after previous controversies.
Being 'edgy' is one thing – Colin Kaepernick famously fronted Nike's advertising campaign even though he could not find an NFL team to sign him – but being a prat is another altogether.
Manchester City and England soccer star Raheem Sterling is a startling example of an athlete who has successfully reinvented himself. Castigated by The Sun newspaper for having a gun tattooed on his leg, he turned around the story by using Instagram to explain it was a tribute to his late father and gave a lengthy interview to The Players' Tribune, which told the story of his personal journey and began to change perceptions.
Less than 12 months later he was voted Player of the Year by the Football Writers' Association, lauded for his performances both on the pitch and in his role as an anti-racism campaigner off it. Sterling's estimated net worth is £36 million, he has a lucrative sponsorship deal with Nike, partnerships with fashion brand Vita De Lusso and Electronic Arts (EA), and no shortage of commercial suitors.
In golf, Brooks Koepka, who had won four of the last 10 majors going into the British Open at Royal Portrush, is the game's hottest player, but has the fact he motivates himself by drawing on perceived slights from the media or fellow professionals may have blunted his commercial appeal. He is sponsored by Nike, but will he ever land a deal on the scale of McIlroy's 10-year $250-million deal with the same company, agreed in 2013 and extended for another decade in 2017, even as his on-course performances have waned?
A strong, positive media presence pays dividends during an athlete's career – and can maintain earning power at the end of it.
M&C Saatchi Merlin, one of the smartest talent management agencies, has taken on the likes of soccer players Jamie Redknapp, Jermaine Jenas, Alex Scott, cricketer Andrew Flintoff and rugby union's Matt Dawson and helped them transition into high-profile punditry.