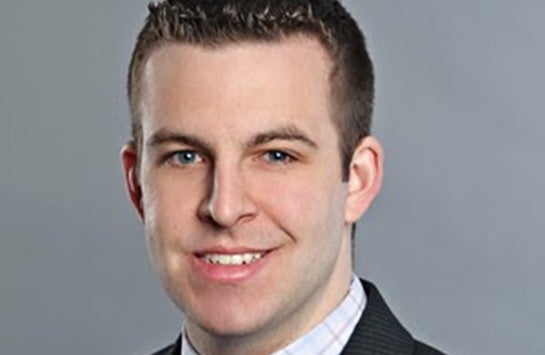 How sports teams distribute content and the way fans consume – whether in real-time or on-demand – has drastically changed, in large part thanks to virtual reality and augmented reality technologies.
Since 2015, the conversation has leaned toward the latter, with some NFL and NBA organizations partnering with Menlo Park, Calif.-based STRIVR Labs for game preparation while other media entities have delivered match-ups in virtual reality.
For example, Fox Sports and LiveLike, a virtual reality company, have produced soccer games, college football and motorsports, among others. The NBA has been at the forefront of virtual reality through its weekly regular season games while the NFL has experimented with VR highlights packages the past two seasons.
Now, augmented reality has further captured the attention of rights holders, media networks and sport-specific brands. Fox's glow puck around the NHL in the 1990s was arguably the first foray into AR for sports. There's also been the more regular virtual baseball strike zone and golf fly tracker as well.
But, how can one leverage the budding technology to further engage with fans, both in-venue and during at-home viewing? It's a central question being asked by those positioned to disrupt the sports viewing experience. For some, 2018 is expected to be the year that augmented reality gains widespread industry adoption, with brands specifically integrating it into their digital content offerings.
"Look for VR/AR to merge as we head towards the mixed reality of the future," said Ben Smith, chief executive of Liverpool-based technology company Laduma.
The quotes below, which were originally published in Sports Business Chronicle, include a future outlook by media companies, evolving start-ups and technology giants around how these technologies could further impact the sports landscape over the next 12 months.
Yes, their responses differ in some respects, but one intertwined commonality is that while augmented reality is still an emerging technology, its use in sports could be an industry game-changer.
Michael Davies, senior vice president of field and technical operations, Fox Sports:
"AR will be a hot-button item of conversation. The sports business has been utilizing AR ever since the advent of the glowing puck, and while that concept has been pushed on television through things like the virtual strike zone and golf's 'flight track', more and more augmented enhancements will be put on television.
"Many of the thoughts that we have thought initially about VR were incorrect – much of it having to do with the limitations of the consumer electronics currently available – but the notion of interactivity and social connection in its viewership is some things that have stuck and will evolve."
Andre Lorenceau, founder/chief executive of LiveLike:
"Two predictions: VR will start making its way out of the hype bubble pop/crash of 2017 – certain elite start-ups will start having some very good returns on VR with a steady (but not exponential) increase in hardware sales units.
"The other thing is the formation of an AR headset hype bubble. Between Magic Leap and what is now a leaked Apple AR headset probably releasing in late 2018 or 2019, the space will get frothy about Google-Glass-like products done right."
Brendan Reilly, co-founder/chief executive of EON Sports VR:
"I've been waiting for this year to come since I got involved in VR/AR in 2009. 2018 is going to be a BIG year for AR. We will continue to see innovations in hardware and displays, but it's more than just that. Our athlete training and fan experience initiatives will leverage data and AI and provide realistic interaction with AR that will enhance the users training/fan experience.
"This is going to be the 'foundational year' where the companies that understand how to drive real value with this technology will be able to deliver the basic level of their offering that will serve as their foundation for years to come."
Derek Belch, founder/chief executive of STRIVR:
"The biggest thing to watch in 2018 is the advancement of AR technology. Does Magic Leap release something that's ready for primetime? Does something else pop up that no one is expecting? AR technology is very exciting and loaded with potential, but getting the form-factor right to the point where people (especially athletes, who are very fickle and routine-oriented) is a major challenge. It's going to take some time.
"Everyone is writing about how AR is right around the corner, but I'm not so sure. I predict that we won't see any significant piece of hardware in the AR space in 2018."
James Carwana, vice president/general manager of IntelTrue VR (Intel Sports Group):
"The biggest trend in our sports is summarized in two words: personal and immersive. Today's fans have shorter attention spans and are expecting to have a conversation with media. This changing consumer behaviour is now being matched with unprecedented technologies such as virtual reality and volumetric video allowing sports fans to have choice and control.
"In 2018, we're going to see virtual reality experiences drive more meaningful engagements opening opportunities for advertisers to reach fans in unprecedented ways."
Ben Smith, chief executive of Laduma:
"With Apple's AR headset a poorly-kept secret, AR will become a significant part of the digital offering from sport's biggest brands in 2018. We've seen Bayern Munich and MLB create applications which not only gamify their brand but drive revenue. NBA and others have launched AR apps which focus on brand exposure and fan engagement.
"Merchandising will embrace AR over the next year. Sponsors have huge potential to get involved. Don't forget about VR/360 degree — Juventus have jumped in with both feet. Look for VR/AR to merge as we head towards the mixed reality of the future."
Gordon Whitener, co-founder/chairman, Mandt Media:
"We've only just begun to scratch the surface of the benefits of AR and VR learning. Imagine taking plays, schemes, alignments and more off of the page and into a more real interaction. Because players will learn spatially, and not just in two dimensions, understanding and retention will increase dramatically."