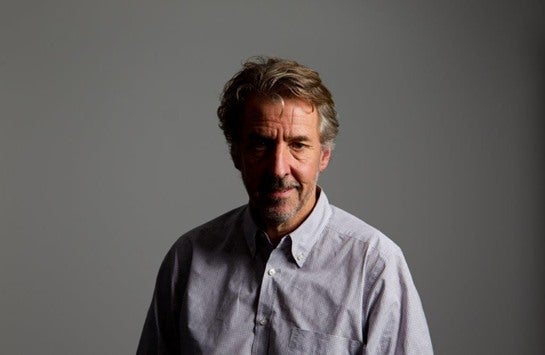 Most of us missed the birth of live TV sports in 1936, when a
stony-faced Adolf Hitler watched Jesse Owens run and jump to glory.
I was however around for DTH, the second generation, launching BSB's Sports Channel in 1986. A UK government-sponsored monopoly, what could possibly go wrong? Well, quite a lot as it turned out, not least the doomed 'squarial', and being ambushed by the wildcat offshore launch of Sky. But the true founding fathers were ESPN, who had launched eight years earlier in the USA, using satellite distribution and cable delivery, going on to provide the anchor channels in massive cable bundles.
The third wave is upon us now, and it's called OTT. Over-the-Top television. People like to call this 'the Netflix of sport'. While there are similarities, Netflix is, so far anyway, all about on-demand content, increasingly their own IP. While their staple of movies and serialised drama lets you binge on long form VOD, sport remains all about live.
It's easy to dwell on negatives – talk of cord-cutters, stats suggesting ESPN is now in decline, and last week's news that the average age of a BBC viewer is 61. But we all know that what has fundamentally changed is the way everybody, particularly the next generation, consumes media and transacts. Fans, sorry customers, want immediacy, choice and flexibility – they live their lives on demand, and on the move. The potential scale of the OTT market is being driven by mobile. This is the simple universal truth, repeat after me: Mobile. Changes. Everything.
---
We all know that what has fundamentally changed is the way everybody, particularly the next generation, consumes media and transacts.
---
The old massive barriers to entry have been swept away. For Uber read owning no cars, for Amazon no shops, for Airbnb no hotels. For TV it's now no rocket, no satellite, no dish, no box, no EPG or linear channels, and not even a TV. In theory, grab your camera and laptop, chuck in a bit of user-friendly tech like Periscope or Grabyo, add some decent bandwidth, and you're the next Rupert Murdoch. That said, one thing won't change in sport – you still need rights, the key and finite resource.
In contrast, entertainment content is in theory infinite – Netflix will spend a staggering $6 billion this year, with Amazon not far behind. They do need blockbusters like The Crown or the Grand Tour in their pursuit of scale, but they're not in the ratings game. The same is true for any serious sports OTT operator – you need ambition, headline rights, and a hi-tech platform, which all adds up to know-how, deep pockets and big balls.
The flip side of this is a pirate's charter, which doesn't respect ownership or geographical boundaries. Substitute an $80 Kodi box for rights and you are up and running, though VOD remains easier to pirate than live. But it's all still theft. Leading the charge, the English Premier League recently launched a major anti-piracy campaign, with a British man just two weeks ago given a suspended prison sentence and fined £250,000 for trying to sell Kodis to individuals and pubs. As the music industry showed, they can be defeated. The likes of Spotify have created a world-class user experience that works anywhere, on any device, making it so simple, targeted, and affordable that piracy isn't a consideration.
---
One thing won't change in sport – you still need rights, the key and finite resource.
---
In this brave new sporting world, three things are happening. Firstly every broadcaster, and most rights-holders, are at some stage of going direct to fans, across all devices. Secondly, the tech giants, who have driven exceptional revenues from creating platforms rather than investing in rights, are coming out to play – YouTube TV, Amazon Prime, Facebook Live, Apple and Twitter. And thirdly, the emergence of some new standalone sports OTT players, including Perform's DAZN.
Of course removing barriers to entry has already opened up the market for rights holders to go direct to consumers, sorry fans – NFL Now, Tennis TV, and the NHL and BAMTech's joint venture. There are also pure digital offerings like the World Surfing League's bold but logical move to stream the entire upcoming 2017 season live on Facebook, the perfect place for a sport notoriously difficult to schedule, with a core young fan base – a connected generation of GoPro dudes.
Twitter last season paid $10 million to stream 10 NFL
Thursday night games. Last week Amazon made its biggest move in sports, taking
the same games for Prime customers, for a reported $50 million. In the last few
months they have been linked to the NBA, MLB, MLS, Uefa and the IPL regarding
creating content for Prime. For another day, or column, how players like them,
YouTube and Facebook can offer a more interactive and data-rich experience will
be central to their success.
---
Sports TV looks like just another part of our lives where we are heading towards a perfect market.
---
DAZN is the first pure OTT sports operator, though of course others are coming online. (Interest declared – I co-founded owner Perform, and am still involved). Launched recently in Germany, Austria, and Switzerland, closely followed by Japan, it offers, for around €10 per month, live and on-demand access to a range of major sports properties including J-League, (Japan's domestic football league, acquired exclusively for 10 years), Formula 1, English Premier League, La Liga, NFL, MLB and much more. Available across all devices, with no long-term contract, fans can simply come and go as they like.
So sports TV looks like just another part of our lives where
we are heading towards a perfect market. Will rights-holders, with the route
clear, have a direct relationship with the consumer, sorry fan, and take on even
more risk themselves? In time, yes, but they remain a little nervous of going
the full OTT hog just yet. The reason is simple, they still like the security
of a big fat broadcaster or agency cheque. But as you can see, they are dipping
their digits in the water, and as the bigger long-term rights deals expire, the
landscape will change, and faster than one might imagine.
Finally, some context. According to Digital TV Research, global
OTT TV and video revenues will reach $65 billion in 2021, up from just $4
billion in 2010 and $29 billion in 2015. Astonishing, perhaps, but not when you
consider that in 2020 more than 80 percent of internet traffic will be video,
and there will be more than 4 billion smart phones.
Is OTT the future? No, it's the now. Some techie just needs to figure out how Uber can deliver a pizza and a live game at the same time. Your Manchester United is two minutes away.
Sportcal