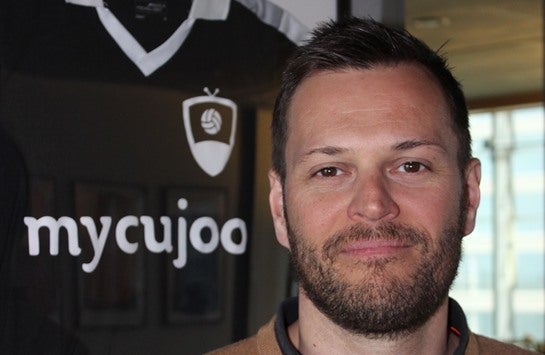 Innovation is all the rage in the sports business. The mere
mention of the term fills most of us with an irrational, child-like sense of
excitement.
Since departing my role with a global sports governing body
to join a fast-growing sports start-up, I have had to challenge my own view of
innovation. The mentality amongst sports governing bodies tends to be to search
for the next big (technological) thing. Once identified, they will invest over
a lengthy period to develop or acquire and then integrate it.
This contrasts markedly with the iterative, agile approach taken by start-up firms. Frequent development 'sprints' deliver the minimum required evolution to their product in the quickest possible time. This also avoids the risk of over-committing to certain directions that could quickly become redundant.
Sports governing bodies also tend to look at innovation as a
tool to sustain their current business model, whereas start-ups, by their very
nature, are often innovating to disrupt incumbent business models.
Innovation with a
purpose
No matter who you are, innovation needs a purpose. One clear
and common purpose is to leverage it to create competitive advantage.
Competitive advantage in any industry is generally derived
from having a) stronger customer relationships, and/or b) a better product
offering and/or c) a more efficient way of operating than your competition.
The below examples illustrate how each of these three sources of competitive advantage has been (or could be) created with the help of innovation…
Formula E: Innovation
and building strong customer relationships
To use the words of its CEO, Alejandro Agag, one of the key principles of Formula E "is to allow the utmost fan participation in our sport." How many top sports leaders have we heard making such a promise? You could be forgiven for a sense of deja vu.
However, few other top sports today have delivered in the way that Formula E has done. Central to this has been the 'Fanboost' concept.
Fanboost is awarded to the drivers who generate the most votes on Twitter or via the Formula E app. The driver's cars each receive extra energy which can be used during a specified window. Fanboost has not been universally popular and indeed has received criticism from within the sport. Nevertheless, Formula E, which started only 4 years ago, continues to build an attractive property and recently reported a sharp rise in engagement with its social media content amongst younger age groups.
UFC: Innovation and
developing leading products
UFC is a great example of innovating on the product side. Since taking over a sport in 2001 once referred to as 'human cockfighting', Dana White and his team have developed the product beyond recognition.
They introduced regulations to ensure heightened athlete
safety (which ultimately led it back onto the radar of the mainstream media).
Indeed, to address safety concerns, they built their rulebook on the Olympic
sports of Greco-Roman and freestyle wrestling, boxing, taekwondo and judo. In
stark contrast to boxing, they have a streamlined sport with only eight weight
classes.
The International
Olympic Committee: Innovation and operating efficiently
The IOC, as outlined in its Agenda 2020 programme, has
recognised the need to increase operational efficiency. In its case, it wants
to reduce the financial burden currently placed on Olympic Games host cities.
While it remains to be seen whether the IOC chooses to
tackle this problem via innovation, many would agree that this area is ripe for
a completely new approach.
Disruptive versus
sustaining innovation
The examples above illustrate how innovation (and not only
tech-driven) is helping (or, in the case of the IOC, could help) three very
different sports properties to create competitive advantage.
Of the three organisations highlighted above, UFC is a great
example of an organisation that has used innovation on a deeper, strategic
level to disrupt its own business model and transition to a digitally-driven,
direct-to-consumer business.
Disruption is at the heart of many sports start-ups (as well
as some sports agencies and progressive sports properties, amongst others). Few
in the sports business would bet on governmental sports bodies or sports
federations using innovation to disrupt their own business models.
In a highly unusual and potentially unique case (in terms of
its ambition) of a governmental sports body attempting to disrupt an entire
sports eco-system, the Australian Sports Commission (ASC) recently issued an
impressively bold digital and technology strategy. The strategy was designed to
reinvigorate sport in the country and included the ambition to develop the
Aussie sport equivalent of Silicon Valley.
In order to leverage digital and technological innovation to disrupt the Australian sports sector and ultimately achieve its country's lofty sporting ambitions, the ASC has been very open that disruption starts from within, saying: "The ASC must transform its culture, practices and capabilities to enable globally leading innovation and achieve efficiencies across all aspects of the business. Without this we will continue to be siloed and fragmented including in high performance innovation and will not meet stakeholder expectations more broadly."
I don't know the ASC personally and can't comment on the suitability, acceptability or feasibility of this strategy. What is interesting and unique in this case is the attempt to put disruptive innovation at the heart of an entire nation's sports strategy.
What challenges do
sports governing bodies face in delivering disruptive innovation?
The ASC, like other governmental sports bodies (and sports
federations), will potentially face some significant (but not insurmountable)
obstacles in pursuing such a strategy that start-ups typically do not face.
First, it is more likely to operate under a traditional
hierarchy structure, where communication cascades from the top-down and
information / power resides at the top. This is likely to be the most effective
structure for such a politically-driven organisation to deliver its day-to-day
commitments however, this is unlikely to facilitate the speed and agility
required to deliver disruptive innovation (unless, for example, those
responsible for facilitating or driving this operate outside of this
hierarchy).
Second, for innovation to flourish, managers need to exist
to support employees (to ensure that they are able to get on with their jobs).
Not vice versa. It is perhaps the single most difficult thing for
highly-politicised sports governing bodies or sports federations to achieve if
they harbour ambitious to deliver disruptive innovation.
I, for one, will be observing closely the impact of the ASC's digital and technology strategy over the coming years. If successful, it may well establish a new model for, and lay down a challenge to, sports governing bodies and sports federations across the world.