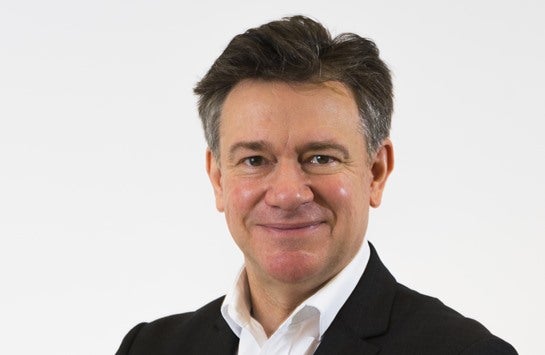 In witnessing Usain Bolt's last ever world championships 100m final last Saturday, London 2017 marked the end of an era for athletics – on the track at least.
Off it though, the centrepiece of the city's sporting summer also stood as a new beginning for its host as British Athletics leveraged the event to secure a series of sponsorship deals for which the worlds were a starting gun rather than a finish line.
The success of this month's IAAF World Championships and World Para Athletics Championships shows that public and commercial appetite remains as strong as ever for both. The two properties smashed their records for ticket sales – selling more than 700,000 and 300,000 respectively – while The Sports Consultancy contracted 21 different national sponsors across both championships following their appointment only 12 months before.
With a packed London Stadium, primetime broadcast coverage and the likes of dairy partner Müller flooding supermarkets with 750 million world championships-branded products and running a six-month major TV advertising campaign – around it investing significant additional budget promoting the events and the sport with an extended partnership through to 2019 – memories of the 2012 London Olympic Games came flooding back.
The most important commercial similarity between the two occasions, though, was their ability to generate new sponsorships for their host governing bodies as well as for the event itself. British Athletics was able to bring on board the likes of Müller, Strathmore, Toyota, Nordic and GL on multi-year deals too, attracted by the family audience and the equality of male and female participants and audience profiles.
While it was important to maximise income for the main, blue-riband events it was also an opportunity to introduce these brands to athletics and the wider UK Athletics portfolio creating deeper and longer-term opportunities for athletics.
For the latter, in spite of the crucial funding provided for performance from UK Sport, the importance of being able to bank on guaranteed commercial income over a defined period – and the impact that has on planning and delivery capacity – is difficult to overstate. It is no coincidence that almost the first thing UK Athletics chief executive Niels de Vos said about the organisation's new kit supplier deal with Nike was that it could underwrite UKA's running costs for the next decade.
On the brand side of the equation, there is obviously a wider range of inventory that can be accessed through a longer-term governing body partnership but there is also potential to forge deeper relationships that can open a potentially more valuable set of activation opportunities again. For Strathmore, for example, becoming the official water of British Athletics over the period 2017-19 enables it to command a regular TV presence throughout the period leading up to the Tokyo Olympics in 2020. Whereas for equipment supplier Nordic, as well as providing a similar bridge to its next major event sponsorship, the 2019 European Indoor Athletics Championships in Glasgow, working with British Athletics also provides a direct sales opportunity through access to the UKA's marketing database.
---
While it was important to maximise income for the main, blue-riband events it was also an opportunity to introduce these brands to athletics and the wider UK Athletics portfolio creating deeper and longer-term opportunities for athletics.
---
This is a trend we're seeing in other sports and countries too, with Spain's hosting of the 2014 FIBA Basketball World Cup, for example, helping the Spanish Basketball Federation (FEB) to agree additional partnerships with tournament sponsors CaixaBank and Endesa around the domestic league and cup, and the men's national team.
The strategy offers partners regular engagement with both audience and participants, frequent exposure and networking opportunities through elite competition during the lifespan of their contracts, in the club game for the FEB and through the World and European indoor championships, a place on the Diamond League circuit and other high-profile meets for British Athletics. Being able to offer this strengthened level of connection and engagement is likely to become increasingly important for governing bodies in their role as major event hosts.
Competition to sign high-profile sponsors shows no sign of weakening and rights-holders are in direct competition with an ever growing number of alternative marketing platforms which may produce short-term results. With 10 of the 17 major domestic partners that were involved with London 2012 no longer involved in sponsoring UK sport, it is clear that brands cannot be taken for granted and that even the biggest of all mega events does not automatically make friendships for life.
So while everyone enjoys a party, it's always more rewarding to be invited to join the club. If governing bodies can offer their commercial partners that insider status – with a few good nights out thrown in along the way – they will build more enduring, more valuable and more innovative relationships for the lasting benefit of both.