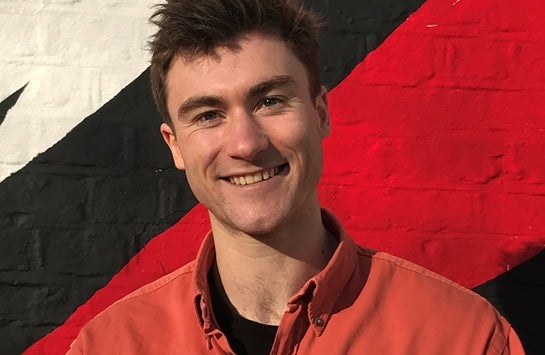 The upcoming tender of UK market rights to both the Six Nations and Autumn Internationals, from 2022 to 2024 has caused much consternation in the press. Commentators seem to be suggesting that Sky is bound to take all the rights to the Six Nations exclusively, and that the rugby authorities will take the extra money and thereby abandon fans of the sport.
This view is based on five myths about sports rights tenders and sports authorities:-
Myth One – Free-to-air broadcasters cannot afford to outbid pay TV for major sporting events in an open tender process
International rugby generated ITV's highest single programme audience in 2019 – the Rugby World Cup Final – and top matches in the Six Nations often generate audiences in excess of five million viewers. ITV's own presentations to shareholders always major on the number of programmes with audiences over five million the network generates compared with rivals, and how these programmes are what drive its advertising price premium to the rest of the market.
As competition for audiences becomes more intense with both more linear channels and VoD services entering the UK market over the next five years, the relative value of these major events – the ones that still generate in excess of five million audiences – will go up, as this is the source of higher advertising prices across a commercial network's entire schedule.
Add to this the relatively high value of rugby's ABC1, male demographics to advertisers, and any free-to-air commercial network may be able to afford to pay high and rising amounts for major events such as the Six Nations, and potentially outbid pay TV for a main part, or even all, of the tournament.
What is true of high-reach commercial networks such as ITV and Channel 4 may also be true, if in a slightly different way, of the BBC. As audiences fragment, the BBC needs to focus its resources on events that bring the nation together and sustain support for the licence fee.
The Six Nations is a key asset for the BBC in this regard. In recent research conducted by Oliver & Ohlbaum, for instance, we found that roughly two-thirds of licence fee payers in Wales consider the Six Nations among the most important licence fee-funded content they currently receive. To many, it is an important justification for the licence fee, and the BBC will be well aware of that.
---
There is an opportunity to 'own' all of northern hemisphere international rugby across the year for the first time, and the Autumn Internationals are likely to play an increasingly important part in that year-round narrative.
---
Myth Two – It's all about the Six Nations
The next rights sale is bringing together the Six Nations matches and the Autumn Internationals – all the games played by the six main northern hemisphere sides against southern hemisphere opposition – for the first time. There is an opportunity to 'own' all of northern hemisphere international rugby across the year for the first time, and the Autumn Internationals are likely to play an increasingly important part in that year-round narrative.
This tender process looks set to streamline the broadcast of the Autumn Internationals away from the current model, which sees games aired by five different broadcasters. That will reduce the risk for bidders, giving them an opportunity to cover all teams and ensuring they are not tied to the fortunes of a specific home nation.
It will also help fans engage with the compelling narratives on offer. The recent World Cup final victory of South Africa over England – for the second time – has added a third revenge narrative to the enduring appeal of wanting to beat the All Blacks and a rivalry with Australia as a sporting nation that goes back over a century. Additionally, potential plans to convert the narrative of the Autumn Internationals into a second annual tournament, with a final play-off following the next World Cup, might make getting access to these matches in the run-up to these changes even more attractive.
Myth Three – Pay TV wants it all, and is very expensive to access
Pay-TV operators are focused on gaining subscribers and indeed our research does suggest that 40 per cent of rugby fans in the UK do regard some international rugby coverage as essential to any decision to subscribe to a sports service. But pay-TV providers often don't need full coverage of an event to generate more subscribers. There are often diminishing returns from having more and more matches on pay TV.
Pay TV in the UK currently shares live club rugby, MotoGP and rugby league with free-to-air TV and will begin to share cricket again this year with the introduction of the England and Wales Cricket Board's new competition, The Hundred. In the recent past it has shared Formula 1, the FA Cup and the Uefa Champions League, and it may well do so again in future rights deals. It is entirely possible that a free-to-air network could share coverage of the Six Nations and Autumn Internationals with pay TV.
Pay-TV platforms and offerings have also changed in recent years. The platform providers themselves often offer TV, broadband and telephony together, and can be prepared to offer pay-TV packages relatively cheaply to ensure broadband loyalty. Competition between traditional pay-TV providers and the likes of Amazon is bringing down pay-TV entry price points for consumers. Day passes and sports-specific packages mean consumers no longer need to commit to a large monthly fee for 12+ months just to get access to their favourite sport.
---
Often total audience impacts for an event shown live on pay TV are barely less than the same event shown on free-to-air TV previously.
---
Myth Four – Audience levels and the quality of exposure are always much less when sports move to pay TV
Headline live in-home audiences can often be lower on pay TV than free-to-air TV, sometimes quite a bit lower. But set against this lower audience is the likely higher audience for highlights and delayed coverage on free-to-air TV when the live event is on pay TV, the greater amount of pre- and post-match airtime devoted to the event on pay TV, and the likely larger numbers turning up to pubs and clubs, especially for one-off major events.
Often total audience impacts for an event shown live on pay TV are barely less than the same event shown on free-to-air TV previously – and that does not even take account of the higher reach of radio and web clips coverage if live TV coverage is on pay TV.
Additionally, the quality of the exposure on pay platforms can be much higher. Pay-TV platforms must up the quality of coverage to justify the extra fee – more camera angles, better slow-motion replay, better data and analytics, better punditry etc. But they also do so because they know a lot more about their viewers than free-to-air TV so they can personalise content more and help sponsors increase effectiveness, increasing the value of each viewer reached.
Myth Five – Sports bodies are short-sighted and obsessed with making more money
The final myth is that the sports bodies themselves are greedy, profit maximisers swayed by short term money over exposure or fan interest. Sports bodies like the rugby unions are concerned primarily with maintaining the overall health of their sport, which demands judgements on the right balance between exposure and quality of exposure on the one hand, and the money they earn from media rights on the other hand.
They have to assess any media deal in terms of how it drives interest and participation in their sport. Having more money to fund grassroots facilities and safety and officiating standards can be as important as making sure large audiences get to see every match free of charge on TV.
These are difficult decisions to make, but they are not decisions made in ignorance by sports bodies.
Sportcal