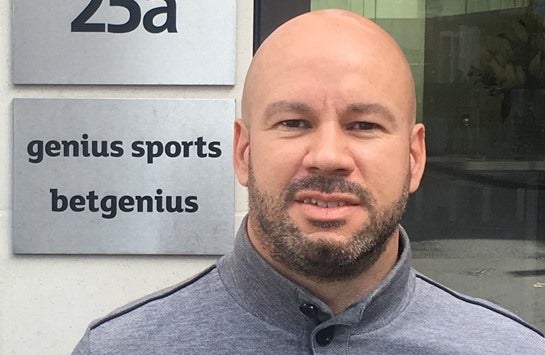 Match-fixing has never posed a greater threat to the
integrity of sport. The exponential growth of betting, both in recreational and
professional forms, means it is now possible to place a bet on hundreds of
thousands of events and on every possible element at any given time.
Whilst legal, regulated betting markets have rules,
regulations and visibility that deter match fixers, the existence of illegal
betting markets pose a danger to all sports at every level and one which
governing bodies often struggle to mitigate.
Sport's global appeal and fans' willingness to continually fuel its commercial success hinges on the unpredictability of results. This is at the heart of the argument for protection against any form of betting-related corruption. By directly threatening the transparency and uncertainty of results, match-fixing can strip sport of its very soul.
For some, the answer lies in minimising betting's relationship with sport. However, for the vast majority of leagues and federations, disengaging with legal, regulated betting companies is simply not a commercially viable option. After all, betting will continue to exist regardless of whether sports choose to engage with it or not, often in territories outside the governing body or regulator's control.
Instead, sports must be willing to embrace an approach which
prioritises transparency and education to safeguard their competitions.
---
It is education which can provide long-term protection from betting-related corruption
---
As a means for analysing global betting patterns to detect
suspicious odds movements, bet monitoring systems form the bedrock of any
integrity effort. However, it is education which can provide long-term
protection from betting-related corruption.
Everyone within sport, from the fresh-faced rookie player to
vastly experienced officials, needs to be regularly educated about the pitfalls
of betting-related corruption.
Athletes must be taught how to spot a match-fixer and how to
appropriately rebuff and report any kind of approach. By ensuring that players
and officials understand the methods that criminals will use to try and recruit
them, governing bodies can drive the match-fixers out of their sports.
Interestingly, financial gain isn't always necessarily the biggest driver for a player who is tempted to fix a match. At the elite level, high incomes mean that generally money isn't an issue and often an athlete's reputation is their most valuable commodity. Players need to be educated about the protection of their public profile and how to safeguard themselves against blackmail. For example, if a criminal obtained evidence of a high-profile player committing an offence, there might be very little that player wouldn't do.
---
Quite often the leagues these criminals are betting on and the bookmaker they're betting with are in completely different locations to their country of origin
---
Criminals working in this sphere are organised, sophisticated and smart. Quite often the leagues these criminals are betting on and the bookmaker they're betting with are in completely different locations to their country of origin, making investigating and apprehending them an almost impossible multi-jurisdictional nightmare. As a result, law enforcement officials are not always willing (or able) to allocate the required resources to tackle the problem.
As with any anti-corruption effort, educating those in the
lower echelons of the game, or those just coming into it, is of vital
importance; they are the future of the sport. With effective education, younger
players can be empowered to stand up to senior figures in organisations,
whether it be club captains or even team owners who may try to coerce them into
match-fixing.
A secondary method for educating players is an e-learning
solution. This can be done in conjunction with, or separately from, a
face-to-face workshop and involves players and officials undergoing a 20-to-30-minute
online tutorial followed by a multiple-choice test to gauge their
understanding.
As well as informing players of the potential consequences related to betting-related corruption, both criminal and commercial, these tutorials fulfil leagues' responsibilities towards safeguarding their players. By recording player completion, the governing body has a record of the individuals' understanding of the rules thus negating 'ignorance' as a defence following any rule breaches.
Finally, it is vitally important to tailor education programmes
for each individual sport and/or league. While many of the issues faced are similar
across every sport, the level of risk related to match-fixing varies from
league to league and country to country.
While the risk of match-fixing is decreased for higher-paid
athletes, conversely, players in lower leagues are generally easier to corrupt
because of their lower wages. Another key factor determining the level of risk is
the country in which the games are played. Clearly, those leagues in
territories with higher levels of corruption are at greater risk from betting-related
corruption and in more need of protection and prevention strategies.
In the fight against match-fixing, there is no
one-size-fits-all solution. Betting-related corruption can take multiple
different forms across any location, and sports must embrace a multi-pronged
approach to effectively safeguard their integrity.
Education has the unique ability to provide widespread
understanding and long-term change, both in and out of sport. And when tackling
match-fixing, there is no more valuable tool than consistent and effective
education programmes, which can safeguard the commercial future of sport for
generations to come.
Sportcal