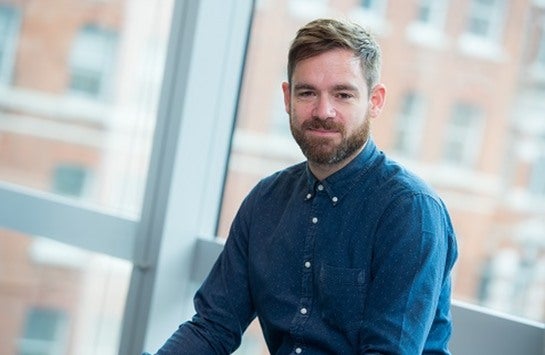 Last Sunday afternoon, I ritualistically flicked across to UK channel BT Sport to find, in place of Manchester United vs Tottenham Hotspur, a replay of a Hyundai A-League mid-table clash. I mean no disrespect to the Australian league, but on a weekend which was set to host a full house of Premier League fixtures, lights out on the Formula 1 season and a three-way finale in the Guinness Six Nations, it was a fitting embodiment of an industry turned upside down.
In the context of a global pandemic, which is shaking society to its core, the BT Sport schedule is trivial. Yet, in this new landscape, where the industry is rightly on pause, sits a void which brands, rights-holders and venues have an opportunity, perhaps even a duty, to fill. For many around the world, sport is a life raft and, in these most stormy of seas, it is more important than ever that fans have hope to hold on to.
How can these important protagonists play this role, and in doing so set themselves up for success when the industry as we knew before returns to view?
Vast captive digital audiences
For the sake of ourselves and the collective whole, we are separating and isolating. In this reality, modern technology becomes the essential thread that binds us. In day-to-day life, video conferencing has replaced in-person meetings, and instant messaging is filling in for the seemingly mundane, but in fact all-important interactions in the kitchen, or corridor.
From an entertainment standpoint, consumption has unsurprisingly rocketed with both Netflix and NowTV reporting 12-per-cent growth in recent weeks. Netflix has understood that what is lost in this box-set binging is human connection. A series is made to be shared, which is why the Netflix Party, groups of friends watching together virtually, is an innovation that consumers will remember fondly.
Engaging through considered content
What has become immediately clear is that any content or campaigns will be a sideshow to the focal point of current discussion and emotional attention. According to Kantar, which analysed more than 8,000 images last week, public health announcements and memes were the most shared types of post, making up 37.5 per cent of the total. These memes, notably the #quarantine trail, tell a story of consumers open to playful, humorous distraction. However, the line between engaging and upsetting is a fine one to tread.
In walking this line, brands must think innovatively about how they strike the right tone with new, low-cost content or repurposing nostalgic numbers. It is a light touch way of getting their message across, while keeping an open, personable dialogue that can reassure and react to rapidly-changing consumer need.
The big ambassadorial shoots, equipped with coffee and fruit platters, are on hold. But content creation is not. It is a chance to invite fans in with ambassadors filming themselves at home; content shot in a setting where they are most relatable and authentic. These shoots should be on mobile and for mobile. Post production services are undisrupted ensuring the content can be given a little TLC to meet brand standards. Also, call on the creatives who are sat in their kitchens; editors, illustrators, artists and photographers can conjure up something you may otherwise have never thought to produce.
Deeds as well as words
Although we may not physically be together, this gravest of challenges is one that is shared globally and has brought communities together in emotional and moral solidarity. These communities are asking #HowCanIHelp; an online movement for offline action. The industry is joining this wave of humanity, with both Roman Abramovich and Gary Neville offering their hotels to NHS staff, McDonald's and Pret giving freebies to those same brilliant people, Brighton and Hove Albion taking its hospitality to the homeless, Fifa joining forces with the World Health Organisation, the AFL giving away a 'free footy' for backyard kickabouts and Chris Martin leading a digital concert #TogetherAtHome, to name just a few of many examples.
Setting yourself up for success in brighter times
Although this should be surreptitious – fans are rightly only concerned about the present – setting oneself up to prosper after what has proved to be a financial storm for many brands is crucial work. Below are three steps for doing so:
Grow your first-party audiences: cookies are soon to be history, meaning a race for informative first-party data segments is already under way. To get ahead brands should develop incentive-based campaigns using their valuable IP and rights. Mobile-friendly games could serve this purpose while engaging time-rich, entertainment-poor fans.
Moving audiences to your owned environment: social platforms are valuable for targeting and engaging large audience volumes, but the greater value comes in owning first-party consumer data. This enables brands to connect through personalised communications across multiple channels to build meaningful relationships. Might the aforementioned behind-the-player series, hosted on an owned environment, be a compelling watch with fans and players united by the same home-bound reality.
Understand your audiences better: instead of any sales offensive, which is highly ill-advised in the climate, develop rich audience insights on the data you collect such as demographics, interests, attitudes and behaviours. This business intelligence will enable improved, customised experiences when the doors are opened once again.
It is impossible to forecast when anything resembling normality will return not just to our TV screens, but to our societal patterns. Until such a time, it is our role as an industry to move from the experiential to the digital in a bid to provide that most vital commodity in these most trying of times – human connection.
Sportcal