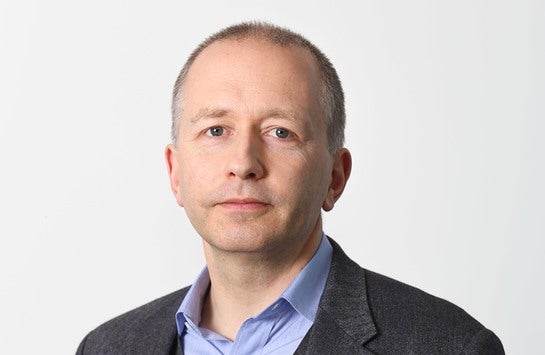 The Premier League's now-issued Invitation to Tender has created headlines this morning. What surprises lie within?
Firstly, we now know that there will be seven packages and a total of 200 matches, set out as follows:
English Premier League broadcast tender 2019-22
Package A: 32 matches, Sat 12.30pm
Package B: 32 matches, Sat 5.30pm
Package C: 24 matches, Sun 2pm, 8 matches Sat 7.45pm
How well do you
really

know your competitors?

Access the most comprehensive Company Profiles on the market, powered by GlobalData. Save hours of research. Gain competitive edge.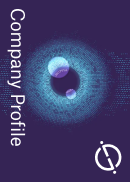 Company Profile – free sample
Thank you!
Your download email will arrive shortly
Not ready to buy yet? Download a free sample
We are confident about the unique quality of our Company Profiles. However, we want you to make the most beneficial decision for your business, so we offer a free sample that you can download by submitting the below form
By GlobalData
Package D: 32 matches, Sun 4.30pm
Package E: 24 matches, Mon 8pm or Fri 7.30-8pm; 8 matches Sun 2pm
Package F: All 20 matches, from one Bank Holiday and one midweek fixture programme
Package G: All 20 matches, from two midweek fixture programmes.
Packages F and G have grabbed attention this morning as a way to allow fans to choose which match to watch. This is true. But aren't 10 simultaneous games the same as a single match under the current definition? If you think they are, 200 games in the 2019-22 model is worth 164 games as defined in the 2016-19 tender, a reduction of four. What's also true, therefore, is that the Premier League has cleverly found a way to satisfy the obligation imposed on it by Ofcom to screen more games whilst holding the number of slots steady.
In the old days, a "game" was a 4pm live match on a Sunday and this slot is still the most valuable. Not all games are equal and neither are all packages. There are seven packs in the new tender but two (which in total are between four and seven match days with 40 simultaneous games) are very different from the other five. I think that not only has the Premier League made more games available without expanding the number of slots, it has also effectively reduced the quantity of packs.
All of this in combination suggests that the Premier League is expecting to consolidate the remarkable gains of last time rather than to repeat them.
Packages F and G are quite a different proposition from the year-round offering of the other five. Beyond the UK, you could even imagine them being made available separately from the other five and perhaps in multiple territories. Maybe, once existing contracts expire after the next cycle, they could even be sold globally?
There's an opportunity for innovation in EPL programming with the new tender. Packages F and G's midweek fixture programmes could be spread across a Tuesday and a Wednesday, thus creating an opportunity for a broadcaster to emulate BT Sport's current UEFA Champions League proposition (complete with Goals Show). There's further innovation too, notably with the Saturday 7.45pm slot in Package C.
Finally, Packages F and G would each be a good opportunity for a pay-TV marketing campaign and could be used, say, for a subscription drive at Easter, or a bumper weekend on Sky's Now TV. Or both.
We also know that there have to be at least two winners of the bidding, with the junior partner (or partners in aggregate) getting at least 42 matches in 33 slots. So, no one can end up with only Packages F and/or G.
Whereas the Premier League will know, I suspect that: (i) BT and Sky would be happy to share F and G; (ii) BT would not want Sky to have both; and (iii) at a certain and not-too-high price, Sky would be willing to pass on F and G altogether.
Remember that Sky currently has 126 games and could secure these with four packs from the main five. Sky would be unlikely to view the mass of simultaneous matches from F and G as being as valuable as those in the main five packages, so it seems unlikely that Sky would opt for F and G in combination with just two of the others.
Through package innovation, the Premier League has cleverly created some extra competitive tension and reduced the risk of Sky dropping a package. No surprise lies therein.
Package F or G in combination with one of the others would satisfy the competing bidder rule and could look an attractive outcome to BT Sport. They'd have more games, an opportunity to extend their mid-week Champions League programming to the Premier League, and two extra marketing campaigns. All of which, it could be argued, would merit a small increase.
Over at Sky in Osterley, the view might not be so different and an outcome that yielded Package F or G in combination with four others would work.
---
Premier League consolidates the exceptional gains of the last round and secures a small (say 10%) increase in rights fees via clever innovation in packaging, broadcasters pay more in aggregate but less per game and have some innovation in content that can be used profitably to generate extra sales
---
There is within these options an outcome that would give all parties a good story: Premier League consolidates the exceptional gains of the last round and secures a small (say 10%) increase in rights fees via clever innovation in packaging, broadcasters pay more in aggregate but less per game and have some innovation in content that can be used profitably to generate extra sales. As I wrote before the tender was issued, this seems the likeliest outcome.
However, as I also noted before the tender, a tighter package structure could also create an opportunity for a new entrant, either as a third winner or displacing Sky or (most likely) BT. The arguments for and against each of these remain valid. Read on below.
More surprises are set to come.
[Stephen Nuttall on the Premier League tender, written before the ITT launched]
In February 2015, Richard Scudamore expressed his surprise at the size of the winning bids for UK rights to screen FAPL matches and likened the Premier League to the BBC and the Queen as "things that people feel are good about the UK."
The BBC's Blue Planet II is delighting the nation (and beyond), the Queen recently celebrated her platinum wedding anniversary and is anticipating a Royal wedding next Spring.
Can the Premier League expect an Annus mirabilis in its auction for rights for the three seasons starting 2019-20? The tender was launched this week (see update above), although the result won't be known until next year.
Market fundamentals say there's a consistent trend for premium rights to become more expensive and for their value to increase at a greater rate than other sports, so the Premier League should be confident of a good outcome, even if the ultimate extent of the surprise is unknown until the sealed bids, generally the second round of sealed bids, are opened.
The current package structure is 168 live games per season,
made available as seven packages that have to be sold to at least two bidders. Presently,
Sky holds five and BT has the remaining two.
With different day and time slots, quantities of matches and pick priorities, not all packages are equal. The result of this is that last time around Sky's winning bids gave it 26 first-pick matches at an average of £11 million ($14.7 million) a match (an increase of over 60 per cent on the prior cycle) while BT's winning bids gave it 12 first-pick games at an average of just under £8 million each (an increase of about 17 per cent).
The future package structure is unknown, except that (i) the Premier League is required to show more games and has stated there will be at least 190 live matches and possibly as many as 210; and, (ii) the Premier League cannot drop the requirement for there to be two winning bidders and the junior partner must have a minimum of 42 matches played in 33 discrete kick-off slots.
How many matches will be shown, how many packages are created, and with which pick priorities, will provide some fascinating insights into the results of the Premier League's market testing process and its evaluation of its own OTT opportunity.
---
The status quo option of sticking with seven packages, albeit enlarged to accommodate more matches, looks a safe bet
---
The status quo option of sticking with seven packages, albeit enlarged to accommodate more matches, looks a safe bet. Within this, it should be possible to land an outcome whereby Sky and BT pay more (but perhaps less per game) and in turn the Premier League consolidates the remarkable increase achieved last time around.
BT could aim to retain two packages, would secure some extra matches and if the price per game is unchanged, the Premier League would bank a 13-per-cent increase. However, having demonstrated that a sports channel can prosper with 19 events (Formula 1 races) per year, Sky in this situation might be happy to stick with 126 live games (or even slightly fewer) and would doubtless run the numbers to see if four packages with the right priority of picks, rather than five, would be enough for consumers and deliver an unexpectedly welcome story to the City, if not in Connaught Place.
Of course, Sky would bid enough for each pack to keep everyone honest and to ensure that no one got a cheap deal and might thereby end up with more packages than intended. However, it wouldn't aggressively target five. That opens the door to another bidder, perhaps BT or possibly a new entrant, the prospects for which I will consider later.
If the Premier League increases to eight packages, the chances of Sky aiming for six seems remote and likely indicates that the Premier League has confidence in one or more new bidders showing up. Or, it could be a double bluff, in which case the Premier League would have to be confident in the prospects for its own OTT service in the event of a package (or two) going unsold.
Alternatively, if the Premier League reduces to six packages, many commentators would detect signs of retrenchment by BT and of the Premier League having a weakened hand. But you could argue that would be the ideal structure to bring in a new bidder, and it would definitely boost the competitive tension between Sky and BT.
Historically, Premier League rights have been sold on the
basis that a live transmission of a match on an Ofcom-licensed channel is
required in order to create the possibility of also delivering that match over
IP and showing it on other screens, such as phones and computers.
As the entrepreneurs at DAZN have shown, there are ways to obey the letter of this requirement while not its spirit. However, large technology businesses have tended to see this requirement as a more serious impediment. It is therefore very welcome that the Premier League has also announced that packages will be sold on a 'technology-neutral' basis this time around, and it certainly grows the scope for new entrants.
Google and Facebook are often first out of the hat when new bidders are considered. Both, especially Google's YouTube, have scale in viewership that puts them on a par with a large UK terrestrial network. Both have some form with sports rights, whether a bid for IPL rights or partnerships with BT for the Uefa Champions League and Europa League Finals which also handily demonstrate that the UK's internet infrastructure can certainly cope with audience demand.
---
Advertising revenue alone is a tough business model for premium sports rights, which is why Premier League games have never been on terrestrial TV
---
Both are chasing TV's advertising revenue and something like the Premier League would help but advertising revenue alone is a tough business model for premium sports rights, which is why Premier League games have never been on terrestrial TV.
Also, both are built as global platforms (Facebook's IPL bid was for global rights) and a bid for UK-only rights would be what the software engineers who run those businesses dismissively call a 'point solution'. A UK win would require them to also win bids in many other major territories and there is no option to bid for UK rights contingent on securing other countries. Finally, interesting as the UK is as a market, if any big
bets are going to be placed, they are likely to involve, or be focused on, the
US where the Premier League has already sold its rights for the next cycle.
So, while YouTube and Facebook have demonstrated that the internet has the capacity to cope with customer demand, they don't seem to have the winning business model, namely a national player funded by subscription and, even better, like Sky and BT, with a model that bundles sport with another product or products.
Let's suppose that there is a modest, less than pro-rata increase of 10 per cent in the value of Premier League rights. What would you have to believe for a new entrant's business model to look viable by year three? At £7 million per match for rights and – like Setanta and BT Sport – 46 games per season, plus production, distribution and a respectable investment in marketing, a new entrant would be looking at annual running costs of over £400 million per year. That's pretty much the same as Netflix's current UK revenue, Netflix generally being judged the gold standard for OTT success.
The figures above also ignore any other content costs, presuming that Sky and BT (and Eurosport and others) haven't already locked up the market. So, this new entrant's business model looks not impossible but very brave indeed and, as a shareholder in a sports OTT service, you'd have to think that other territories offer better opportunities or, as a Premier League club evaluating a Premier League 'channel' business plan, you'd have your fingers crossed that the league doesn't ask you to invest (but someone else could take the risk, perhaps).
---
The fact that key rights are tied up makes entry for a new sports 'broadcaster' using OTT hard
---
The fact that key rights are tied up makes entry for a new sports 'broadcaster' using OTT hard. But it wouldn't unduly hinder an internet player for whom content is a valuable supplement to a wider bundle of services.
Of course, such a player would need scale in technology,
especially capacity in the cloud and a technical means to get its content onto
TV screens. It would need a large existing subscription business and it would
need to be convinced that it would be able to get more subscribers, reduce
churn and increase the average annual spend by those customers, as a
consequence of acquiring Premier League rights.
It'd also be helped by having a large, existing free-to-air site on the internet that could be used to promote a Premier League offering. It might also have established production credentials in content creation and could have even announced plans for the most expensive TV series in history.
Clearly, I'm referring to Amazon, with its 4 million UK Amazon Prime households, the Amazon Fire TV stick (and its channels programme), and a monthly UK internet reach of around 40 million, which puts it on a par with YouTube, Facebook and the BBC.
Some would say, rightly, that it's a huge step up from the ATP to the Premier League but if you consider the Premier League in the overall context of Amazon's content activities the leap is not so large. Amazon says (as you would expect) that the ATP and NFL deals are a test. My experience of US technology businesses is that innovation cycles are very short. If Amazon isn't bidding, I'd be very surprised indeed.
As the process continues, more clues will emerge, the bidders will evaluate every possible twist and turn by each (potential) rival and remember that, as my former colleague and prior Sky chief operating officer Mike Darcey wrote recently, when it comes to making bids "the final decision will be taken in the last days or even hours."
Notwithstanding his vast expertise, if even Richard
Scudamore is surprised by Premier League auction outcomes, the speculation will
continue to the very last.
Sportcal