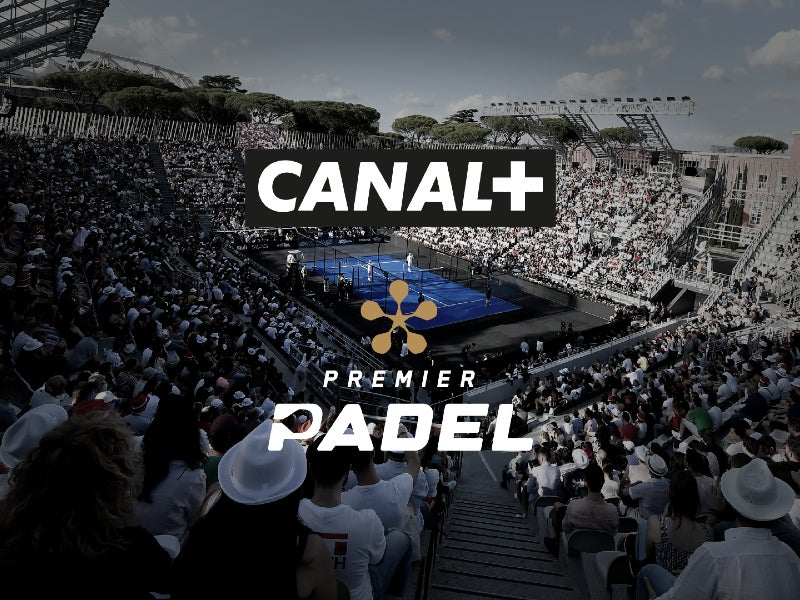 French pay-television operator Canal Plus has agreed a multi-year deal to broadcast the International Padel Federation's (FIP) Premier Padel tour in over 60 territories around the world, it has today (June 5) been announced.
The locations covered by the significant deal include France and its overseas territories of Guadeloupe, French Guyana, Martinique, Reunion, Mayotte, New Caledonia, French Polynesia, Saint Barthelemy, Saint Martin, Saint Pierre et Miquelon, French Southern and Antarctic Lands, and Wallis and Futuna.
The deal also covers Andorra, Monaco, Switzerland Haiti, Angola, Burundi, Benin, Botswana, Burkina Faso, Cameroon, Cape Verde, Central African Republic, Chad, Comoros, Congo, Democratic Republic of Congo, Djibouti, Equatorial Guinea, Eritrea, Ethiopia, Gabon, Gambia, Ghana, Guinea, Guinea, Guinea-Bissau, Ivory Coast, Kenya, Liberia, Madagascar, Malawi, Mauritania, Mauritius, Mali, Mozambique, Namibia, Niger, Nigeria, Rwanda, Sao Tome and Principe, Sierra Leone, Somalia, Senegal, Seychelles, Socotra, Sudan, South Sudan, Eswatini, St. Helena and Ascension, Tanzania, Togo, Uganda, Zambia, Zanzibar, Zimbabwe, Czech Republic, Slovakia, Belgium, Netherlands, Romania, Hungary, Vietnam, Myanmar, and Poland.
In Switzerland, the Czech Republic, and Slovakia, the agreement takes effect later than elsewhere, from January 1, 2024.
It further increases the reach of Premier Padel, which was launched by the FIP global governing body with support from the Qatar Sports Investments private equity firm earlier this year.
Among the other broadcasters covering the tour are SuperSport (56 territories), ESPN (45 territories), BeIN (37 territories), Sky (11 territories), Viaplay (10 territories), Arena (Czech Republic, Slovakia), Charlton (Israel), and Cosmote (Greece).
In countries where no broadcast deal is in place, the tour is shown on the YouTube video platform.
Premier Padel claims that, until now, the Italy Premier Padel Major in May had the biggest reach of any event in the sport's history at 167 territories globally.
The next Premier Padel event is the Paris Premier Padel Major, which runs from July 11 to 17.
Luigi Carraro, president of the FIP, said: "We are delighted to add Canal Plus to our world-class portfolio of international broadcasters.
"The response to Premier Padel has been breath-taking and we look forward to padel fans at the venue and fans watching on from all over the world enjoying the upcoming Greenweez Paris Premier Padel Major at Stade Roland-Garros. One of the most historic venues in the world will welcome the fastest growing sport in the world, it's one not to be missed."
Thomas Sénécal, director of sports at Canal Plus, added: "Canal Plus has always been a great supporter of emerging sports. Offering Premier Padel to all our subscribers worldwide is a perfect example of this. We'll provide complete coverage, enhanced by the knowledge of our experts.
"Launching our Premier Padel coverage with the Major in France at the prestigious setting of Roland-Garros? We couldn't dream of anything better! We look forward to seeing you in 10 days. Padel is becoming more and more popular, and we are very proud to be one of the leading broadcasters showcasing the sport globally in our territories and in France until 2026."