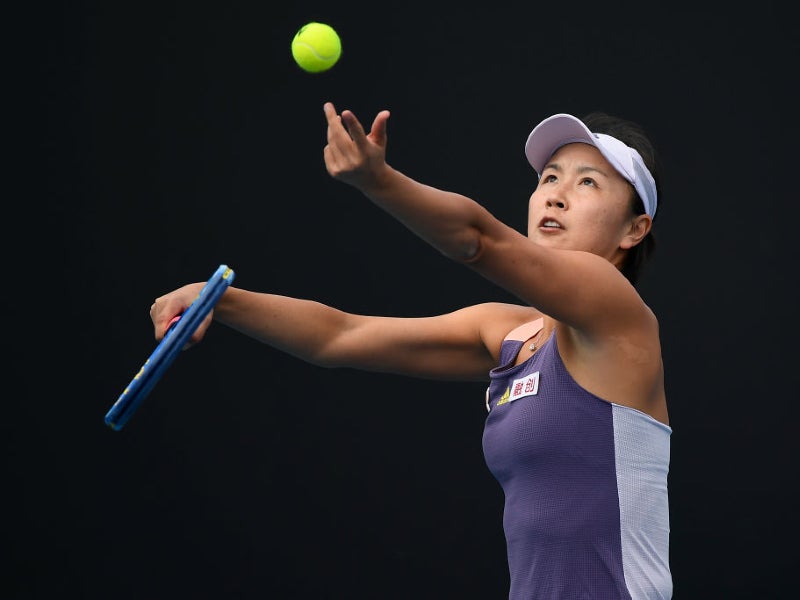 The Women's Tennis Association (WTA), organizer of the top women's tennis tour, will not take its tournaments back to China this year as it seeks to find a resolution to ongoing concerns about the wellbeing of retired Chinese player Peng Shuai, the organization's chairman and chief executive Steve Simon has said.
Speaking on the most recent edition of The Tennis Podcast, Simon said: "We want to find a resolution that Peng can be comfortable with, the Chinese government can be comfortable with, and we can be comfortable with.
"We are not about walking away from China. We have suspended our operations there right now. We will continue to do that until we get to a resolution.
"We will stay resolute. We do hope to be back there in 2023 with the resolution that shows progress was made in the space. That's a victory for the world if we can accomplish that."
The WTA suspended all of its tournaments in China in December following an allegation made by Peng on social media the month before that that the country's former vice-premier Zhang Gaoli had coerced her into sex.
The post was quickly removed – reportedly by Peng herself – her profile hidden from search results, and discussion of the issue on the web censored in the country.
Peng was not seen or heard from publicly for a number of weeks following the post and, despite subsequently reappearing and retracting her allegation, the WTA has remained vocal in its concern for her.
In an interview with France's L'Equipe newspaper on February 7 during the Beijing 2022 Winter Olympic Games, Peng said there had been "a lot of misunderstandings" and denied that she had made claims of sexual assault or that she was under duress.
However, it was criticized for having taken place with vetted questions and with a member of the Chinese Olympic Committee present.
Simon added that the WTA had not had any communication with Peng since the Olympics, which finished on February 20, and noted that she had also not been seen publicly since then either.
The WTA will announce its autumn (September, October, November) schedule in the next two or three weeks, he said.