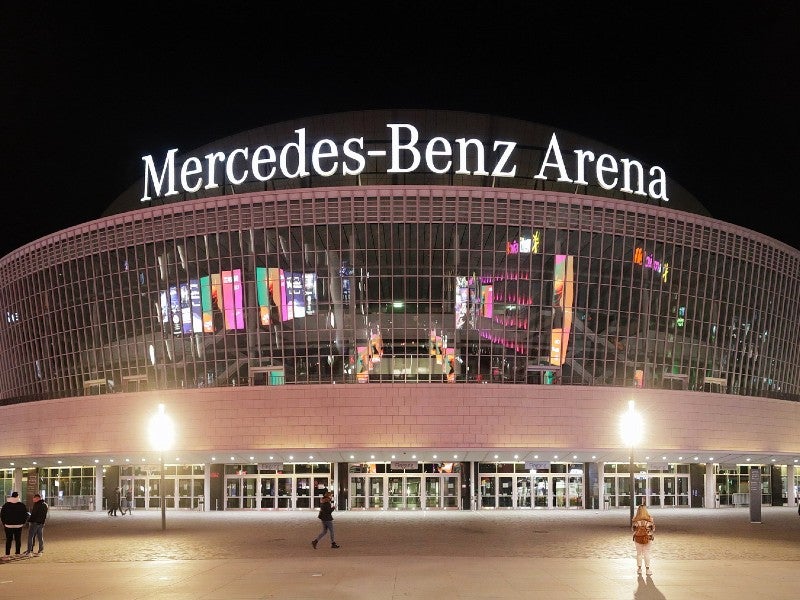 Vancouver in Canada and the German capital Berlin have been named as the host cities for the 2023 and 2024 editions, respectively, of the Laver Cup, tennis' annual men's team competition contested by Europe and the rest of the world.
The organizers said the cities were chosen following "a comprehensive and competitive bidding process".
The process was conducted by The Sports Consultancy, the London-based sports and events agency.
Angus Buchanan, managing director and co-founder of The Sports Consultancy, said: "Demand for the Laver Cup has been significant, and one of the most sought-after projects we have worked on. "Vancouver and Berlin both presented outstanding submissions and I'm delighted with their success and the announcement today. We are now working closely with the Laver Cup team to finalize hosts for 2025 and 2026 over the coming months."
The Laver Cup will be staged at Vancouver's Rogers Arena from September 22 to 24 in 2023, while Berlin's Mercedes-Benz Arena will host the competition from September 20 to 22 in 2024.
Steve Zacks, Laver Cup chief executive, said: "We're delighted to bring the Laver Cup in 2023 to Vancouver, a city which is renowned for hosting major sporting events. It will also be our first time coming to the West. And then in 2024, we look forward to staging the event in Berlin, one of the coolest cities in Europe. "Both cities are exceptional, progressive destinations with incredible facilities and a rich cultural heritage, along with thriving tennis communities. We look forward to making more Laver Cup history in Vancouver and Berlin."
Canadian players Felix Auger-Aliassime, Denis Shapovalov, and Milos Raonic have competed for Team World in Laver Cup competition before, while Germany's Alexander Zverev, the current world number two, is a four-time Laver Cup champion as part of Team Europe.
The Laver Cup hosting rights represents a second significant win for Vancouver within the past week as it was also named as a host city for soccer's showpiece FIFA World Cup in 2026.
This year's edition of the Laver Cup will be staged at the O2 Arena in London from September 23 to 25.
Named after Australian tennis legend Rod Laver, the tournament was launched in 2017 and is the sport's equivalent of golf's Ryder Cup, with a team of six European stars taking on one comprising top players from the rest of the world.
The three-day competition, which forms part of the men's ATP Tour, debuted in Prague in 2017 and has since rotated destinations between Europe and the World, staged in Chicago in 2018, Geneva in 2019, and Boston in 2021.
The 2020 edition was canceled due to the coronavirus pandemic.
The Laver Cup is supported by founding partner Rolex and global sponsors Credit Suisse and Mercedes-Benz.