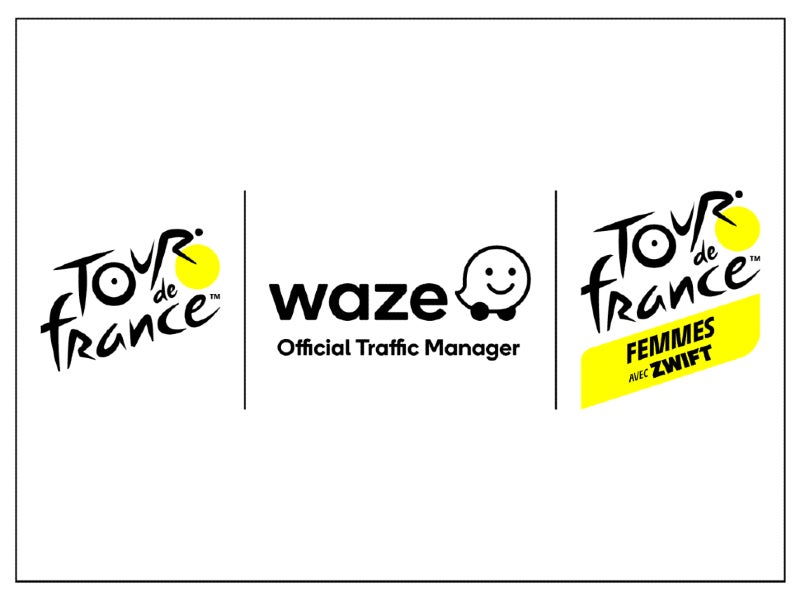 The organizers of the iconic Tour de France (TDF) road cycling competition have today (June 27) announced a three-edition partnership with Waze, the traffic-data technology platform.
The tie-up has been put in place until the end of the 2024 Tour with the aim of helping to "reduce traffic congestion on the day of the event and improve traffic conditions by using Waze technology, data and information."
The maps that Waze will make available to the TDF and to the general public will show the 4,000 kilometers of roads, start and finish lines, car parks, and traffic speeds live, so motorists will be "better informed about the traffic at the event."
Waze will also support the logistics of the TDF, which this year will run from July 1 to 24 through 21 stages across Denmark and France, and its technology will be installed in four security vehicles as well as in a guest car in the Tour's support caravan.
Julien Goupil, media and partnerships director of Amaury Sport Organisation (ASO), the body responsible for running the TDF, said: "Waze's acclaimed expertise is an invaluable asset for the Tour de France experience for spectators and professionals who follow us on a daily basis.
"They will have better guidance to reach the points of passage of the Tour's champions. This partnership will bring spectators closer to the race."
Harris Beber, chief marketing officer at Waze, added: "Waze is designed to bring the most useful and reliable resources to drivers everywhere. So, partnering with one of the world's most famous sporting events was a natural choice."
Earlier this month, ASO extended its commercial deal covering the TDF with Continental, the German tire manufacturer.
Through the renewal, the brand will remain a top-tier sponsor of the annual event until 2027.
The partnership between the two began at the end of 2017, so this extension will take the tie-up through to a decade. The last renewal came in February 2019, covering the TDF through to this year.
Continental will continue to act as the main partner of the Grande Boucle, rewarding the stage winner of each day, and will also act as a safety partner of the race.
Late last month, the Hauts-de-Seine administrative region in France became a TDF sponsor in a three-year deal.
The partnership will entail Hauts-de-Seine putting its branding and logo on the yellow jersey, which every race day is allocated to the team that has put in the best performance that specific day.
Other Tour partners, meanwhile, include Lastminute.com, Eurovision, Vittel, Santini, Orange, and Tissot.