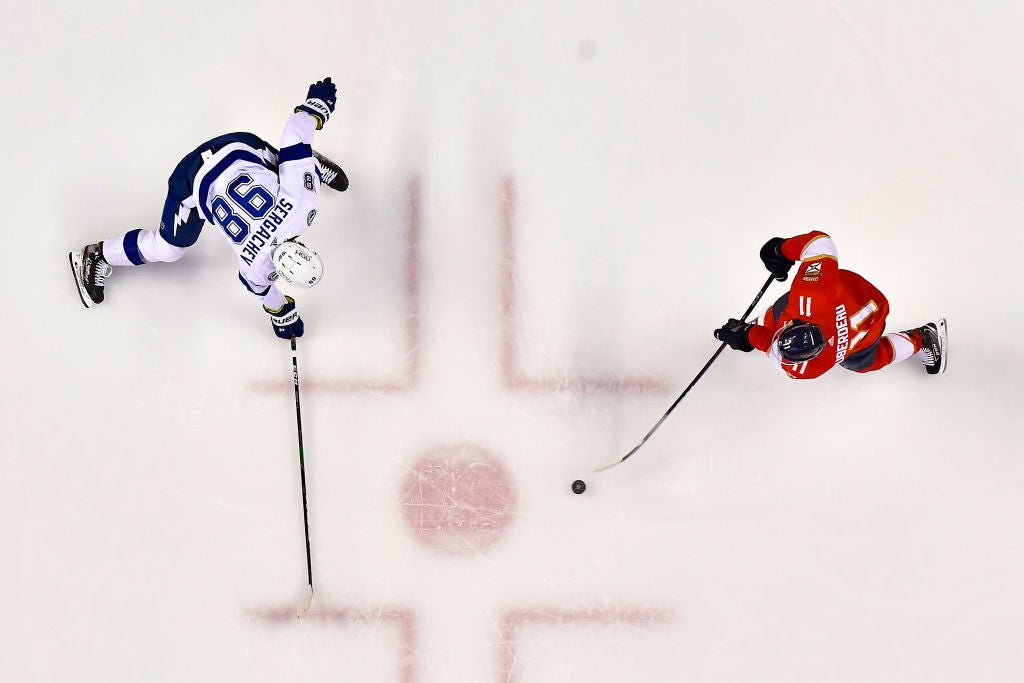 PepsiCo, the soft drinks and snack foods giant, has today (June 15) announced the extension of its commercial partnership with North American ice hockey's NHL and the NHL's players' association (the NHLPA).
The multi-year renewal will see PepsiCo retaining exclusive rights (across both the league and the NHLPA) as a partner in the categories of carbonated soft drinks, water, energy drinks and savory snack foods.
PepsiCo has been a league partner since 2006, with the last sponsorship renewal being struck in January 2018 and running through to June next year. The NHL has said this renewal will take the length of the association between the two parties past two decades.
The conglomerate will continue with its "innovative activation and promotional opportunities", both parties have said, while "heightened strategic customer marketing and partnerships are part of the agreement as well."
This deal extension comes just a fortnight after PepsiCo brand Gatorade announced it would be dropping its NHL sponsorship deal to focus on women's sport and college athlete deals.
Gatorade signed a five-year sponsorship deal with the NHL in 2018, which expired at the end of the 2021-22 season earlier this month, and has decided not to renew that contract.
PepsiCo will benefit from a strong presence at major events including the NHL Winter Classic, the NHL Heritage Classic, the NHL All-Star Weekend, and the NHL Global Series.
Each of these events, will, the league has said, "include a unique activation asset that PepsiCo will use with key customers."
Various PepsiCo brands – including Pepsi, MTN Dew, Aquafina, Rockstar, Lay's, Tostitos, Ruffles, Doritos, Cheetos, Rold Gold, and Miss Vickie's – will also continue to be integrated into the media platforms of both the league and the NHLPA, while players will be used in activations and marketing efforts as well.
This latter aspect of the deal falls specifically under the partnership between the NHLPA and PepsiCo, through a group licensing program.
Kyle McMann, senior vice president of North American business development at the NHL, said: "PepsiCo is a blue-chip partner with an incredible capacity to activate across our season, bringing unique NHL experiences and promotions to our fans in channels where we would not otherwise be present. Renewing our over decade-long partnership, which will take us to a more than 20-season relationship is a testament to the value both our brands receive from this alliance."
Other North American partners for the NHL include Chipotle, Enterprise, Honda, MGM Resorts, Ticketmaster, TikTok, and Verizon.
Justin Toman, PepsiCo's senior director of sports marketing, added: "We're thrilled to extend our long-standing partnership with the NHL and NHLPA allowing us to celebrate hockey fans and the sport they love throughout North America. Building on our legacy, our brands will continue to generate dynamic programming that takes the fan experience to new heights …"
In late May, PepsiCo lost its sponsorship rights to the flagship Super Bowl halftime show as part of an extended agreement with American football's NFL.
Pepsi has sponsored the halftime show since 2012 after taking over from auto parts manufacturer Bridgestone. In 2019, it renewed its sponsorship in a two-year deal, which expired at the end of the 2021-22 season and has now not been renewed.
The company has also been the league's official soft drink sponsor since 2011, in a separate deal.