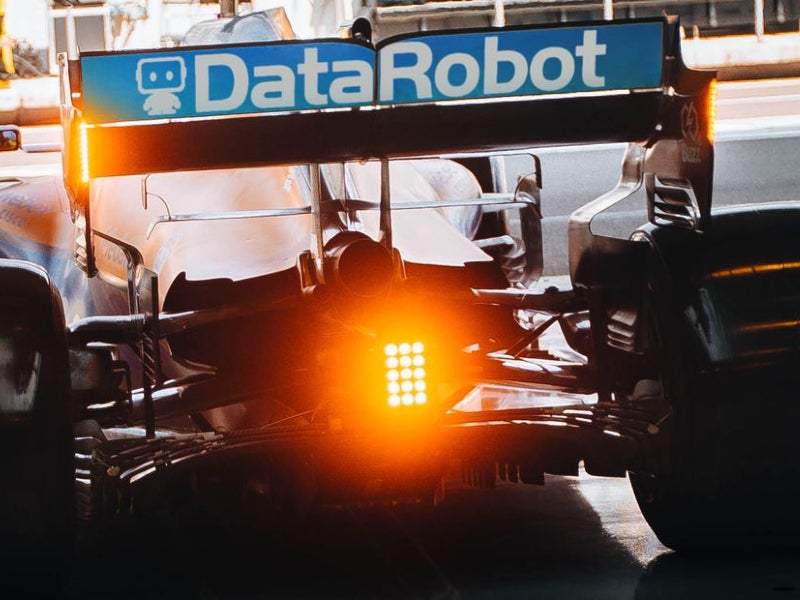 McLaren Racing, the motorsport arm of the automotive and high-tech manufacturer, has today announced that DataRobot, the artificial intelligence cloud platform, is a new official partner of its Formula 1 team.
The deal will see the DataRobot platform integrated into McLaren's infrastructure with a view to delivering "insights to maximise performance and optimise simulations."
DataRobot branding will be displayed on McLaren F1 race cars as of the Qatar Grand Prix this weekend (21 November), as well as on the race suits of its drivers Lando Norris and Daniel Ricciardo.
The partnership is the latest in a number that McLaren Racing has agreed, including with Smartsheet, Dell and EasyPost. Its F1 team boasts around 45 partners in total.
Zak Brown, chief executive of McLaren Racing, said: "DataRobot is a leader in its field, bringing its innovative technology and platform to top businesses around the globe.
"McLaren Racing continues to lead in innovation and technology, and partnerships with the likes of DataRobot allow us to progress, improve and support our team in our ongoing push for optimum performance."
Dan Wright, chief executive of DataRobot, added: "Formula 1 has a long tradition of pushing the limits of racing, continuously innovating to give drivers and teams a unique edge in one of the most competitive sports on the planet.
"DataRobot is excited to unlock the next generation of racing with McLaren Racing, leveraging AI to transform millions of pieces of data into insights that optimise team strategy, operations and performance. This innovative partnership brings together the most advanced platforms in racing and AI, where every millisecond is key."