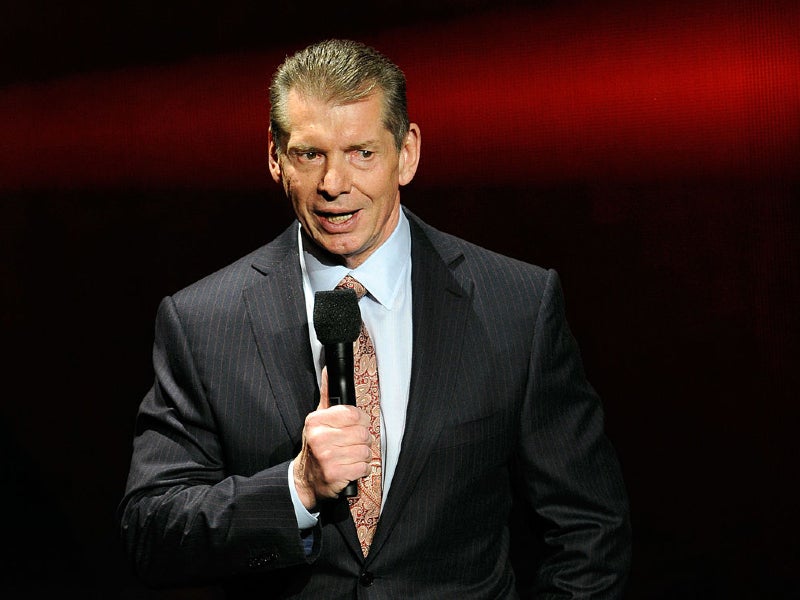 Vince McMahon, chairman and chief executive of the WWE wrestling promotion, has announced he is retiring after stepping back from his duties last month amid allegations of misconduct.
In a statement, the WWE said McMahon's daughter Stephanie and current WWE president Nick Khan will be taking over as co-chief executives. Stephanie McMahon, who has been acting as interim chief executive since last month, will also take over as chairwoman.
She previously worked as chief brand officer of WWE.
McMahon's son-in-law Paul Levesque, Stephanie's husband, will also return to the company as head of talent relations.
McMahon, meanwhile, remains WWE's majority shareholder.
In a statement released to WWE investors, the out-going McMahon said: "I am extremely confident in the continued success of WWE, and I leave our company in the capable hands of an extraordinary group of superstars, employees, and executives – in particular, both chairwoman and co-CEO Stephanie McMahon and co-CEO Nick Khan.
"As the majority shareholder, I will continue to support WWE in any way I can. My personal thanks to our community and business partners, shareholders, and board of directors for their guidance and support through the years."
Last month (June), the WWE announced McMahon had "voluntarily stepped back" from his duties after the company board opened an investigation into an alleged $3-million 'hush money' settlement between him and an ex-employee with whom he had a consensual affair.
US newspaper the Wall Street Journal first reported on allegations and said McMahon agreed to pay the settlement to a departing employee, who was initially hired in 2019 as a paralegal, to prevent her from discussing "her relationship with Mr. McMahon or disparaging him."
WWE's board then reportedly uncovered "other, older non-disclosure agreements involving claims by former female WWE employees of misconduct by Mr. McMahon" totaling more than $12 million over the last 16 years. He then stepped back from his duties and was replaced by his daughter.
McMahon's retirement marks an end of an era in professional wrestling, where he has been a massive presence since buying WWE from his father in 1982.
Since then, he has overseen its growth into a media powerhouse whose weekly content, including WrestleMania and SmackDown, is broadcast in more than 180 countries and 30 languages.
In May, the promotion posted record revenues of more than $330 million for the first quarter of the year – a 27% increase from the previous year.