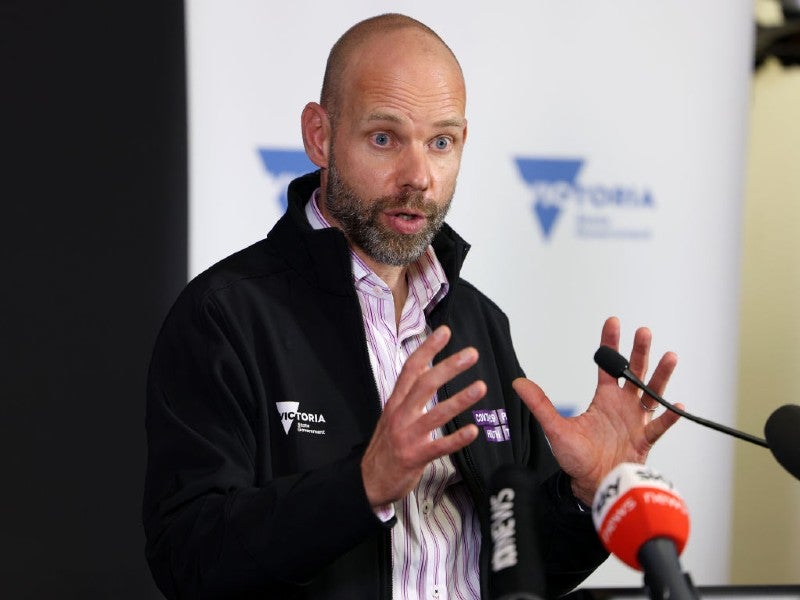 Jeroen Weimar, former Victorian coronavirus response leader, has been appointed chief executive of the 2026 Victoria Commonwealth Games organizing committee.
The veteran official oversaw the Australian state's Covid-19 Response unit from July 2020 to April 2021, becoming a familiar face to the public through daily press conferences during the pandemic.
After stepping down from the role with the gradual easing of restrictions in Australia, he was immediately tapped as a favorite to secure the Commonwealth Games chief executive role and was confirmed by the Victorian government yesterday (June 23).
The role will see him guide the organizing committee in delivering the Commonwealth Games in regional Victoria and manage aspects such as venues, services, logistics, partnerships, media, broadcasting, and communications.
Working alongside the office of the Commonwealth Games, the team will liaise with relevant stakeholders such as local councils to ensure Victoria's hosting is streamlined effectively.
Weimar said: "I'm excited to lead a team that will work hand in glove with local communities to deliver Victoria 2026 – celebrating the Commonwealth's greatest athletes and our state's rich culture and diversity."
He previously led VicRoads and Public Transport Victoria and served as chief operating officer of UK-based transport company First Group and transport authority Transport for London in the lead-up to the 2012 Olympic Games. He has also worked as a senior economist at KPMG.
Martin Pakula, the Victorian minister for sports, tourism, and major events, said: "Jeroen has significant experience in senior public and private sector roles and will bring important skills to ensure the Victoria 2026 Commonwealth Games proudly showcases our state to the world."
Victoria was officially confirmed as the host of the 2026 Commonwealth Games in April, with the event to be the first-ever edition to take place predominantly across a region and not just one city.
The event will be staged across four regional hubs – Ballarat, Bendigo, Geelong, Gippsland, and Melbourne – in March 2026.
A full list of 16 proposed sports for the 2026 Commonwealth Games is as follows: aquatics (swimming, para-swimming, and diving); athletics and para-athletics; badminton; boxing; beach volleyball; Twenty20 cricket; cycling; gymnastics; hockey; lawn bowls and para lawn bowls; netball; rugby sevens; squash; table tennis and para table tennis; triathlon and para-triathlon; and weightlifting and para weightlifting.
The 2026 edition could be the first to incorporate esports into its program after it was revealed earlier this year that it will feature in the 2022 games in pilot form, operating as an independent organization.
The city earmarked $2.6 billion in its May state budget to prepare for the games, which are expected to create 7,500 total jobs before, during, and after the multi-sport event.
The state was selected as a preferred bidder following a breakdown in discussions between Hamilton in Canada and the Commonwealth Games Federation (CFG). Hamilton had been seen as the favorite to win hosting rights to the competition, only to withdraw to focus on securing rights to the centenary edition of the games in 2030.
Australia has already hosted the Commonwealth Games five-time, including the Gold Coast in 2018 – the most recent edition. Sydney (1938), Perth (1962), Brisbane (1982), and Melbourne (2006) have also staged previous editions.
The country is also set to stage the 2032 Olympic and Paralympic Games in Brisbane after being awarded hosting rights last year.
In terms of other acclaimed top-tier sporting action that already takes place in Victoria, the city of Melbourne plays host on an annual basis to tennis' Australian Open grand slam, a grand prix from motor racing's prestigious Formula 1, and horse racing's Melbourne Cup.
This year's Commonwealth Games is being hosted by English city Birmingham from July 28 to August 8.