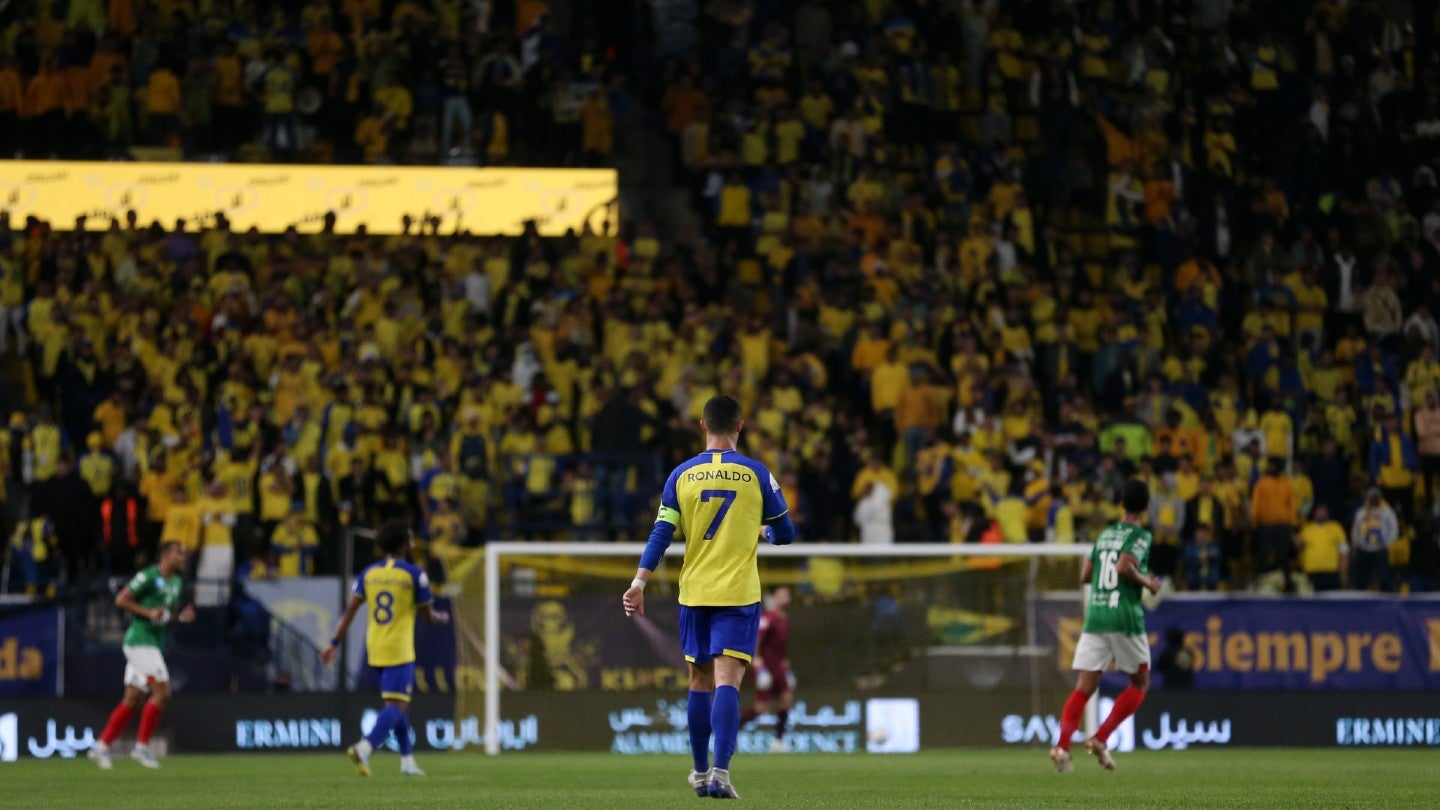 The Saudi Pro League (SPL), the country's top-tier men's soccer competition, has made a statement of intent by appointing former Manchester City chief executive Garry Cook as its new executive president and chief executive.
The SPL announced the appointment at its general assembly yesterday (January 23) along with sweeping changes to its governance as it looks to capitalize on the arrival of soccer legend Cristiano Ronaldo to the league.
Ronaldo signed with Al Nassr through June 2025 in a deal reportedly making him the highest-paid player in soccer history. He made his debut with Al-Nassr as they beat Al-Ittifaq 1-0 on Sunday (January 22).
Cook said: "I was immediately impressed by the passion and ambition of the Saudi Pro League's board and leadership. The Ministry of Sport is committed to delivering a wider role for sport as part of the kingdom's Vision 2030 and football, as the most popular game, is central to that mission.
"We have been challenged to deliver a program of transformation for football on the world stage. I have been warmly welcomed in Riyadh and look forward to immediately starting work to realize our ambition to make Saudi football a powerhouse of the global game."
Cook spent 12 years working for sportswear giant Nike Inc., his last role being the international general manager and president for Brand Jordan. He was then hired by Manchester City to serve as its chief executive from 2008 to 2011.
He joined the club months before the club was bought by new owners from Abu Dhabi. During his tenure, he helped lay the foundations of the club's first English league title in 44 years. He left early in the 2011-12 season amid a dispute over an email that was sent to a player's mother.
He then joined the UFC mixed martial arts promotion, leading its UK operation, before being promoted to chief global brand officer in 2014. From 2018 to 2020, Cook also served as executive chairman of London-based esports company Gfinity, while he founded i2 Global Consulting in 2016.
As part of a leadership revamp, Cook will serve alongside former Eurosport executive Peter Hutton on a four-person panel below chairman Abdulaziz Alafaleq and newly appointed vice-chairman Saad Allazeez.
The other two executives on the panel are Lamia Bahaian, the head of the women's soccer department at the Saudi Arabian Football Federation (SAFF), and veteran finance executive Adel Mallawi.
During the general assembly, members and the presidents of the 16 league clubs voted for new governance rules to set a base for global expansion, with club officials and league executives expected to meet strategic targets outlined by the Ministry of Sport and the SAFF.
Commenting on the league's vision, Allazeez said: "Over the coming months and years, Saudi Pro League will be working across the football ecosystem to make SPL one of the world's leading football leagues.
"In order to achieve this, we recognize the need to improve our league operations, add new talent, develop our local players, improve infrastructure, and fan experience, create a world-class media and broadcast product with global appeal, and nurture the league and clubs' ability to grow the commercial opportunity to build financial sustainability.
"We are delighted that Peter Hutton, Lamia Bahaian, and Adel Mallaqi have agreed to bring their business and commercial experience to SPL's board, and following the huge global interest in Ronaldo's league debut yesterday, we look forward to growing our brand, audience, and supporters worldwide."
The league secured several international rights agreements with broadcasters ahead of Ronaldo's debut, including pay-television operator SportTV in Portugal, subscription-based television and internet broadcaster Sportdigital Fussball in Germany, streaming platform DGO in Brazil, and free-to-air digital terrestrial channel L'Equip in France.
The deals were brokered by IMG, the international sports marketing agency which recently partnered with SPL to sell its global media rights.
Image: Yasser Bakhsh/Getty Image