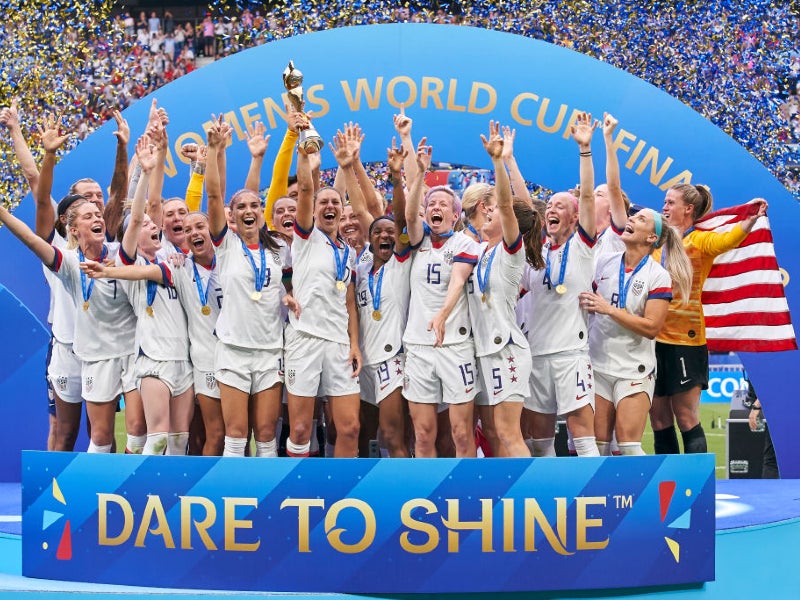 The UK government has finalized the addition of soccer's FIFA Women's World Cup and UEFA Women's European Championships to its 'crown jewels' list of sporting events that must be guaranteed free-to-air (FTA) live or highlights broadcast coverage by law.
The government confirmed that the two events will be added to the list via a briefing made public yesterday (April 25) in a move that it said: "Represents a further step towards greater inclusivity and diversity."
The statement made by the government added that it is "absolutely committed to supporting women's sport at every opportunity – pushing for greater participation, employment, commercial opportunities, and visibility in the media."
The next edition of the women's Euros will take place in England between July 6 and 31 and will be covered live and exclusively for a domestic audience by the BBC, the UK's public-service broadcaster.
The next edition of the women's World Cup, meanwhile, will take place in Australia and New Zealand in July and August 2023, with a UK broadcast partner yet to sign up for that tournament.
The last edition of that tournament, held in France in 2019, was also covered live by the BBC. The public service network secured a record-breaking average viewing figure of 28.1 million people during England's 1-2 loss to the US in the semi-final.
The government said in January this year that it was planning to add these events to the protected sporting events list.
The list, originally created in 1991, is split into A and B categories.
Under the existing legislation, Category A listed events (those listed above) have to be shown live on TV channels available to 95% of the UK population, while for Category B events, only highlights are required to be made available FTA.
The Category A section includes men's soccer's World Cup and Euros, the Olympics and Paralympics, horse racing's Grand National and Derby, the finals of the Wimbledon tennis grand slam, the Rugby World Cup final, and the domestic Rugby League Challenge Cup final.
The list was last altered in January 2020, with the addition of the Paralympics to Category A. This was the first change since 2000.