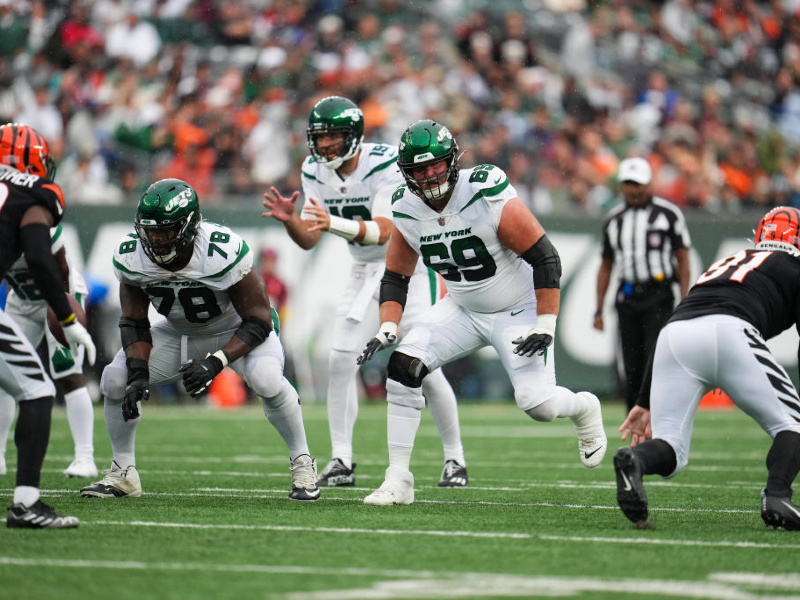 The New York Jets, of American football's top-tier NFL, have entered into a partnership for shoulder programming and exclusive team content across the 2022 season with UK pay-TV heavyweight Sky Sports.
The partnership, announced yesterday (September 27), entails Sky providing viewers with "the latest exclusive content that highlights the New York Jets," including programs such as One Jets Drive and Flight 2022.
The partnership follows on from the Jets being allocated the UK as a 'home marketing area' (HMA) in December last year. Sportfive, the international sports marketing agency with which the Jets partnered then specifically in relation to their UK activities, helped to broker the agreement.
The other franchises with the UK as an HMA are the Chicago Bears, Jacksonville Jaguars, Miami Dolphins, Minnesota Vikings, and San Francisco 49ers.
Although the Jets are not scheduled to play one of the NFL's three London games this year, the HMA does entail them playing at least one fixture there every eight years.
The side last competed in the UK capital in October 2021, losing to the Atlanta Falcons in a game played at the Tottenham Hotspur Stadium.
The side also has a UK-focused Twitter account, launched before that London fixture against the Falcons.
Hymie Elhai, president of the New York Jets, said: "The UK has become the second home of the New York Jets. This partnership allows us to provide our UK fans with Jets content throughout the season and assist with the growth of our brand and this game internationally."
The Jets are covered in terms of live game rights in the UK by the significant NFL-wide deal that Sky Sports struck in August 2020, giving it exclusive pay-TV rights in the UK to NFL action through until the end of 2024-25.
Sky has already shown the pre-season cross-city encounter between the Jets and the New York Giants at the Jets' MetLife Stadium on August 28.
Last week, the Jets announced a multi-year partnership with the Charles Tyrwhitt menswear brand.
That deal covers the UK and all other HMAs to which the Jets may be awarded future rights.
The next Jets fixture comes on October 2 when the team hosts the Baltimore Ravens.
Image: Cooper Neill/Getty Images