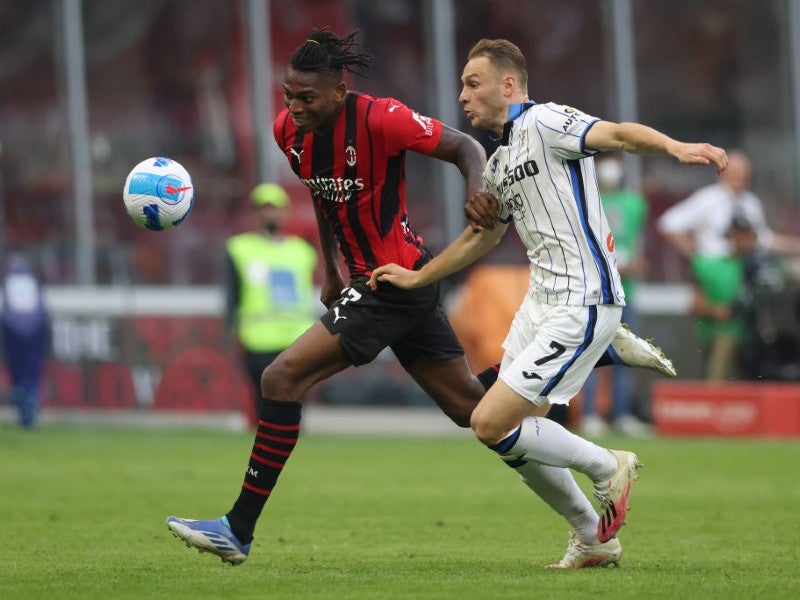 Sky Italia, the pay-television broadcaster, has confirmed its distribution partnership with international OTT streaming platform DAZN that will see more of Italian soccer's top-tier Serie A matches added to its platform.
DAZN secured rights to most Serie A fixtures last year in a €2.5 billion ($2.56 billion) deal that sees it hold exclusive rights to seven matches per match week and co-exclusive rights to the three matches for the 2021-22 to 2023-24 cycle.
The remaining three matches are shared with Sky Italia in a deal worth €262.5 million over the three years.
However, the pair struck a new distribution agreement yesterday (August 4) that will see the DAZN app launch on Sky Italia, with all 10 weekly matches available via the app and new linear channel ZONA DAZN from Monday (August 8).
Sky Italia chief executive Andrea Duilio said: "Sky has always supported the Italian passion for football and love for sport. This agreement with DAZN will provide fans with even more opportunities to enjoy Serie A."
The deal, first mooted by Bloomberg yesterday, comes after telecoms giant Telecom Italia (TIM) restructured its partnership with DAZN, ending its exclusive right to host the DAZN app on its streaming platform TimVision in Italy.
Last year, TIM agreed to provide DAZN with the financing of around €1 billion (€340 million annually) to support the platform's bid for Serie A rights – about 40% of DAZN's total payment to the league – in return for a distribution package.
However, the deal did not reach the targets that TIM set, and the pair agreed to restructure its partnership earlier this week (August 3) allowing DAZN to strike a deal with Sky.
The restructure came two months after the AGCM, Italy's antitrust and competition authority, said it would continue to investigate the exclusive distribution deal over concerns the pair broke anti-trust rules.
The watchdog opened its investigation into the partnership last year in response to complaints made by TIM's rivals – notably Sky and other consumer groups. It decided not to impose precautionary measures to restrict the partnership but said it would press on with the probe.
Under existing Italian rules, the firms could have faced a fine of as much as 10% of their turnover if the authority had decided they were in breach of the rules.
At the time, the AGCM said it would complete the proceedings by March 31, 2023, extending from a previous deadline of June 30, 2022.
The 2022-23 Serie A season is set to start on August 13.