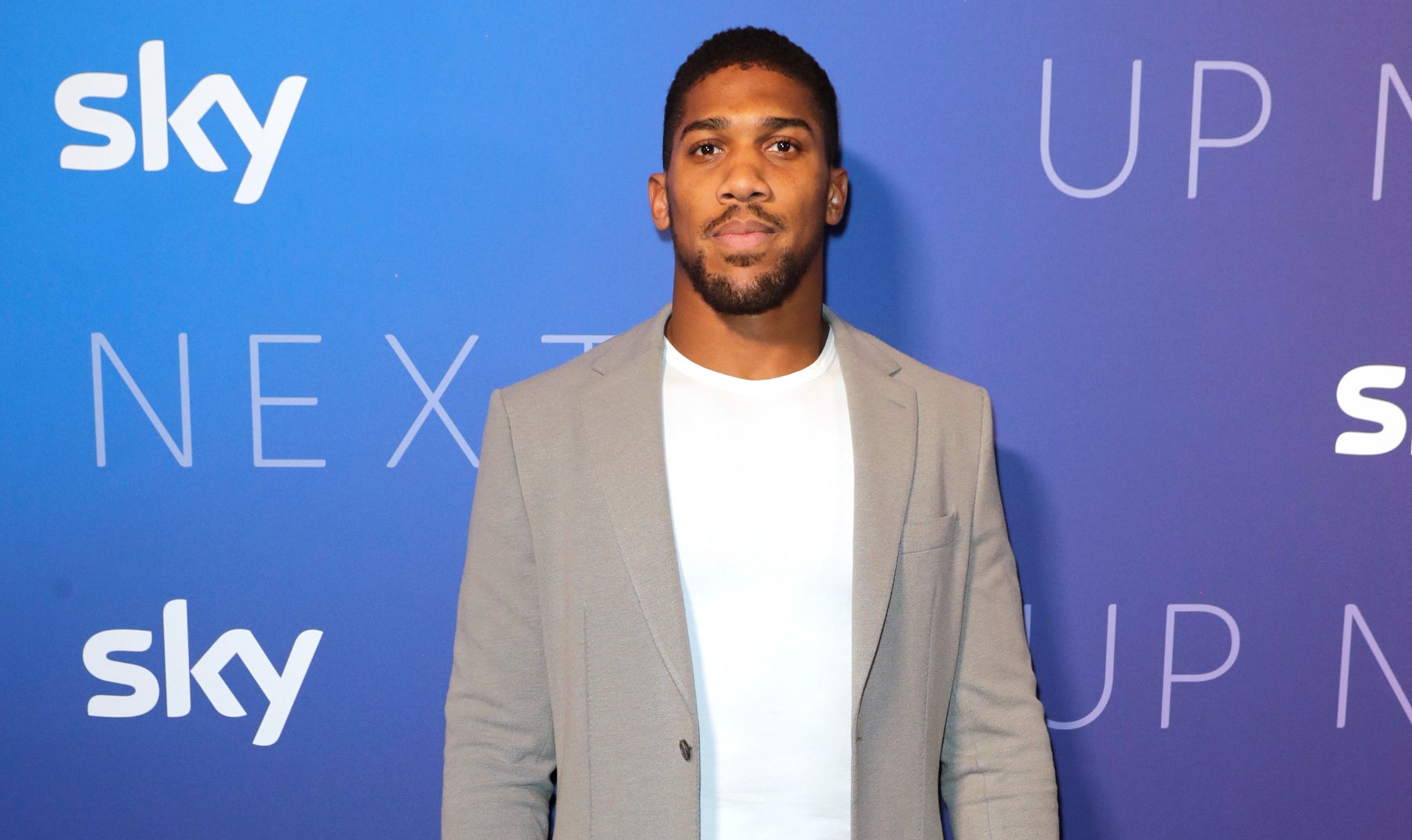 British boxer Anthony Joshua has signed a long-term broadcast deal with global sports streaming service DAZN, bringing to an end a nine-year partnership with pay-TV broadcaster Sky.
DAZN says that the agreement, announced today (June 13), is aimed at helping to establish it as the world's leading boxing broadcaster.
As part of the deal, Joshua will also become a global brand ambassador for, a special advisor to, and a shareholder in DAZN Group.
While few details about the new partnership have been officially revealed, The Telegraph newspaper yesterday (June 12) reported that it is a multi-year, multi-fight deal that will require Joshua to fight at least twice annually.
It added that DAZN intends to "build the biggest contests around the British heavyweight".
The partnership represents an expansion of an existing relationship between DAZN and Joshua with the two having already worked together in the US for a number of years.
Joshua's first fight under the new deal will be his rematch against Ukraine's Oleksandr Usyk, which The Telegraph separately reported at the end of last month had been delayed from July 23 to mid-August due to broadcast wranglings between Sky (which had UK rights for Joshua) and DAZN (which has international rights for him). These now appear to have been wider-reaching negotiations.
When Joshua meets Usyk again he will be seeking to regain the belts he lost in their first bout last year.
He was beaten by the Ukrainian in a unanimous judges' decision at the Tottenham Hotspur Stadium on 25 September, losing his IBF, WBA, WBO, and IBO titles in the process.
Yesterday's Telegraph report said the new date will be confirmed this week, along with details of Joshua's new DAZN deal, and that it will be a pay-per-view event in DAZN for viewers in the UK.
DAZN has said that "the deal with Joshua marks a pivotal moment for the UK-headquartered business as it drives to expand in its home market".
It recently announced its intention to launch a betting company, DAZN Bet.
It was also said to be close to acquiring UK pay-TV broadcaster BT Sport earlier this year and was reported to be in talks with the English soccer's top-tier Premier League about the acquisition as recently as February before BT opted to pursue a joint venture with US media giant Discovery instead.
Among the other boxers with which DAZN has broadcast tie-ups are Canelo Álvarez, Ryan Garcia, Gennadiy Golovkin, and Katie Taylor.
Shay Segev, chief executive of DAZN Group, said: "AJ is a hugely popular and influential sportsman. His alignment with us and his investment in our business speaks volumes. This deal is his seal of approval for our vision and our direction as a business. We welcome his passion, his drive and – most significantly – the vast audiences he attracts."
Eddie Hearn, chairman of Joshua's promoter Matchroom Boxing, added: "We have been successfully working in partnership with DAZN for many years now and this new announcement with Anthony Joshua emphasizes why they continue to set the standard for the future of sports broadcasting.
"We have a shared vision with DAZN to make it the unrivaled home of boxing for fans across the world. Now with Anthony joining the team the stage is set to do even more together and we are looking forward to getting started."