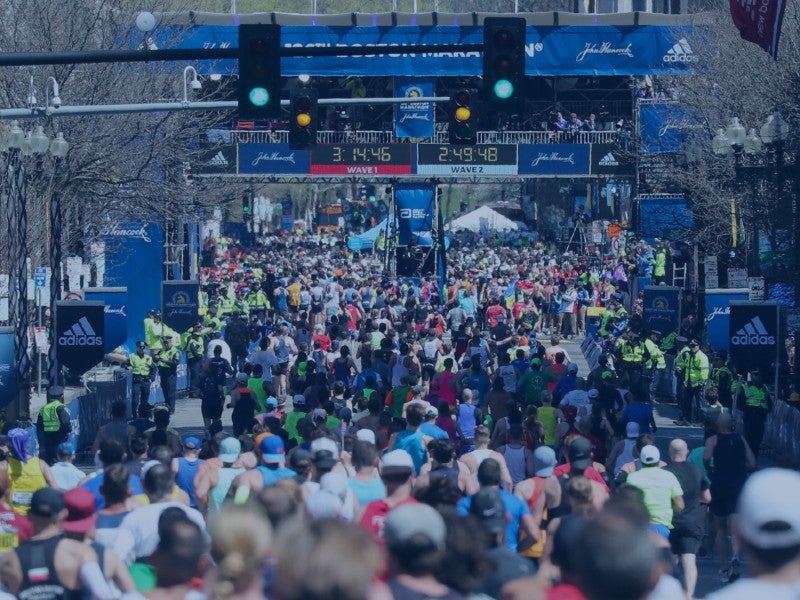 ESPN, the heavyweight international sports broadcaster, will broadcast athletics' Boston Marathon in the US starting next year after striking a multi-year deal with race organizers the Boston Athletic Association (BAA).
Under the deal, ESPN replaces US media giant NBCUniversal as the event's exclusive domestic broadcaster and will start its coverage with the 127th Boston Marathon on April 17, 2023. Coverage of the race will be shown on ESPN's SportsCenter, as well as on other ESPN shows and platforms.
Local coverage in Boston, meanwhile, will be shown by ABC free-to-air affiliate WCVB Channel 5. The channel will also provide exclusive year-round coverage for all BAA events including races BBA 5K, 10K, and Half Marathon.
Jack Fleming, BAA acting chief executive, said: "We're honored to partner with ESPN and WCVB Channel 5, respected market leaders who bring a spirit of innovation and thoughtful storytelling that will propel the mission of the BAA and legacy of the world's oldest annual marathon forward.
"Both have established a tradition of broadcasting world-class athletic events, and we are excited to build on this tradition together into the future."
The deal marks the return of the event to ESPN and WCVB, with ESPN airing the race in the early 1980s and from 1997 to 2004. WCVB was the local broadcaster of the marathon from 1982 to 2006.
This year's race held on April 18 was aired on NBCUniversal's USA Network and its streaming platform Peacock. Local coverage was provided by CBS Boston's WBZ-TV.
Burke Magnus, ESPN president of programming and original content, said: "The Boston Marathon is one of the world's most recognizable and best-known sporting events and we're proud to be able to bring it to ESPN viewers for years to come.
"We look forward to working with the BAA and WCVB to present the stories and athletic achievements of this classic race."
The Boston Marathon will join ESPN's portfolio of endurance events, which includes the TCS New York City Marathon, NCAA Division I Indoor & Outdoor Track and Field Championships, NCAA Division I Cross Country Championships, the American Track League, the Penn Relays and various collegiate track and field meets.
In February, OnePlus was named the official smartphone ahead of this year's event on April 18, which saw the mobile technology brand deliver a range of fan activations. It joined fellow Boston Marathon partners Amazon, Gatorade, Poland Spring, TCS, Abbott, and Olive.