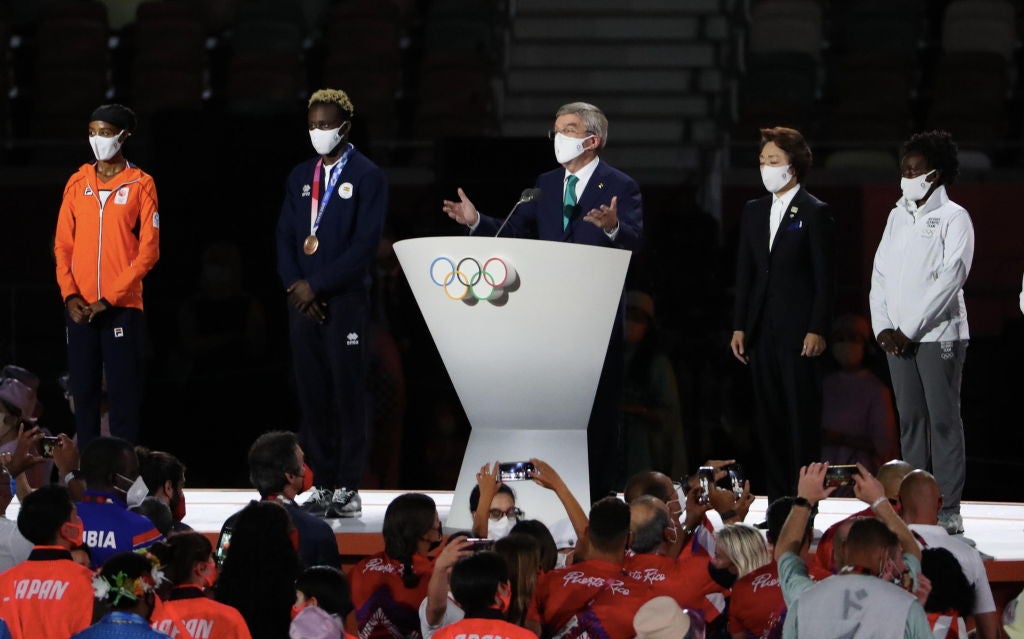 The International Olympic Committee (IOC) has revealed total revenues of $7.6 billion for the 2017-21 Olympic cycle after staging the delayed 2020 games in Tokyo last year.
The IOC's latest annual financial report showed that the Tokyo Olympics helped to increase its revenues to $4.2 billion for the last calendar year.
The organization posted a net income of $843.8 million during the 12-month period to December 31. In 2020, it suffered a $55-million loss after Tokyo 2020 was postponed by 12 months.
Broadcast rights accounted for 61% of the IOC's total revenue at $3.1 billion. Of that figure, $1.6 billion was recouped from the Americas, $842.5 million from Asia, $606 million from Europe, $77.6 million from Oceania, and $17.4 million from Africa.
Meanwhile, income from The Olympic Partner (TOP) sponsorship program came in at $835.6 million, 30% of the overall revenue.
In 2020, the sponsorship program accounted for $532.4 million of the $623.8 million generated by the IOC.
The IOC also received $39.8 million from the sale of other rights in 2021, down from $65.8 million in 2020, and brought in $178.9 million in other forms of revenue, a significant increase on $24.6 million from the previous year.
The Olympic body revealed that other rights accounted for 5% of the income, while other revenue accounted for 4%.
The IOC's expenditure also increased last year as a total of $2.1 billion was distributed to the wider Olympic movement. Olympics-related costs stood at $906.3 million, while $194.6 million was spent for promotional purposes.
A total of $540 million was distributed to international federations in 2021 with national Olympic committees receiving $367.9 million.
The report also showed the IOC had $5.6 billion worth of assets at the end of last year.
Thomas Bach, IOC president, said: "Many doubted that it would be possible for these games [Tokyo 2020] to take place at all. But, looking back now, we can appreciate what an overwhelming success they were.
"Of course, these were unprecedented Olympic Games, and it took an equally unprecedented effort from everyone in the Olympic Movement to make them happen. Having overcome the many challenges we faced, we can all be very happy about the overwhelmingly positive global response to these games.
"Tokyo 2020 became the most engaged Olympic Games ever, the most-watched Olympics ever on digital platforms, and the first streaming games.
"It is clear that the world will never again be like it was before, with far-reaching social, financial, economic, and political consequences caused by the pandemic. As leaders of the Olympic Movement, we must prepare ourselves for this new world."