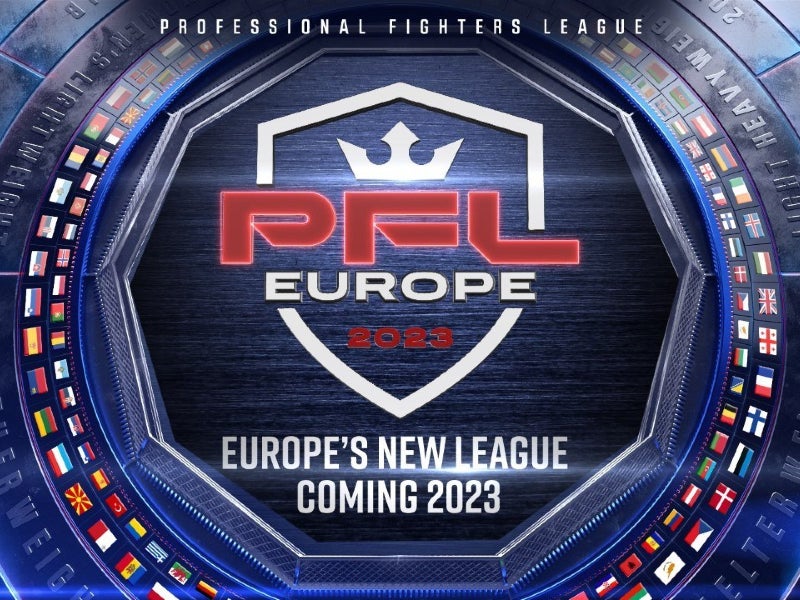 The Professional Fighters League (PFL), the US-based mixed martial arts (MMA) series, yesterday (July 14th) announced that it will launch a new European league in 2023 as part of its ongoing expansion.
The intention is for PFL Europe to attract the top MMA fighters from around the continent and to serve as a pathway to the roster of the existing global PFL competition.
As the PFL grows, this approach will be replicated elsewhere, helping to further strengthen the competition's top level.
PFL Europe events will be held across the continent and will be broadcast and streamed there in primetime.
Participants for the inaugural season will be selected via qualifiers at the recently announced 2022 PFL Playoff events in Cardiff and London this August. Those are being delivered through a partnership with the events and ticketing company Live Nation.
Among those competing to join the new league will be England's Dakota Ditcheva, Scotland's Louie Sutherland, Ireland's Will Fleury, and Italy's Francesco Nuzzi.
The PFL says PFL Europe will leverage its "proven sports-season format, world-class team, expert infrastructure, and trusted brand."
Peter Murray, chief executive of the PFL, said: "I am pleased to announce the PFL will launch PFL Europe in 2023 to further advance the sport of MMA and fuel PFL's next phase of global expansion starting in Europe, the number one international MMA growth region.
"Europe is rich with top fighters who are ready to compete in the PFL's season format on a major stage and passionate MMA fans throughout the region will now have access to premium events staged in Europe."
The PFL regards itself as the number two MMA company globally and notes that it is the only MMA league with a "true sports-season format" comprising a regular season, playoffs, and championship.
In May, it was announced that it had completed a $30-million Series E investment round to fund global expansion and launch its new pay-per-view Super Fight Division.
As part of its growth, the series has secured a host of broadcast deals this year, notably including a long-term 10-market deal with the Viaplay streaming platform in April, as well as with DAZN in Japan and Spain.
In the weeks prior to that, it announced deals with sports broadcaster ESPN Africa in Sub-Saharan Africa; pay-television and over-the-top platform Mola TV in Italy, Singapore, Malaysia, and Indonesia; Saudi-owned free-to-air broadcaster MBC Group across the Middle East and North Africa; and Vietnamese streaming platform FPT Play.
There were also other deals and renewals announced in the preceding months with the likes of pay-TV operator Sky New Zealand, ESPN domestically in the US, UK broadcaster Channel 4, French pay-television operator RMC Sport, German combat sports platform Fighting.de, sports broadcaster DirecTV in South America, and Australian online streaming platform Stan.