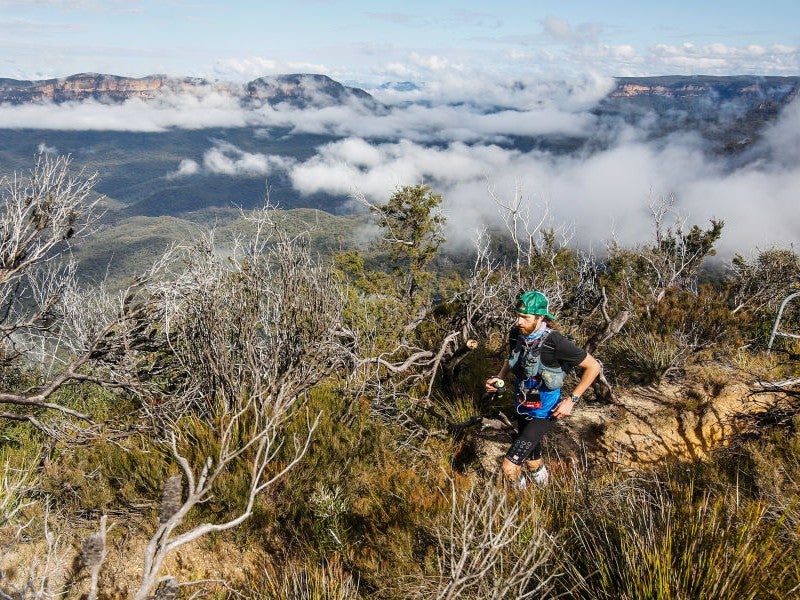 Frederic Lenart, chief executive at Ultra-Trail du Mont-Blanc (UTMB), spoke to GlobalData Sport about next year's inaugural edition of trail running's UTMB World Series – how it was created, how it is different, and what its commercial strategy looks like.
The new series, which was announced earlier this year, has been created in collaboration with Ironman, the organizer of long-distance triathlons.
The pair joined forces having shared a vision to create a top-tier international trail running series.
UTMB first came up with the idea to change the sport system in 2020 after experiencing a record number of 32,000 runners register for 10,000 spots at the Mont Blanc ultramarathon race around which it was formed.
Early that year, the idea to make a series comprising 30, 40, or 50 events, rounded off with a final at Mont Blanc came to fruition.
Since then, UTMB and Ironman have worked together to create a series that boasts an extensive race calendar.
The series is intended to solidify and develop the sport of trail running in already established regions, enter new and emerging markets, and grow the sport's community.
The global recognition of the two organizations will help to achieve that.
For Lenart, the series is bigger than just the individual races. His intention is for it to be an all-encompassing event, bringing together athletes and families for festivities and celebrations.
He said the series will be "an event where the community can share moments together. It's like a festival, you have the race but you also have the emotion behind it."
In working together, UTMB and Ironman not only make their goals more attainable but eliminate each other as competitors.
Lenart said UTMB would have launched the series with or without the support of Ironman but that it has been benefited from Ironman helping to propel the project from "zero in 2021 to 30 events in 2022."
The coronavirus pandemic also played a part in the speedy delivery of the series, giving UTMB time to stop and plan.
The UTMB World Series is set to make its debut appearance next year, comprising a 32-race calendar, 24 of which have already been confirmed.
Currently, the season is due to begin with the Tarawera Ultramarathon in New Zealand on February 12, 2022, and conclude with the World Series Finals, which will be held across the three distances of UTMB Mont-Blanc, scheduled for Chamonix in France, from August 22 to 28.
Confirmed events on the 2022 calendar include:
Tarawera Ultramarathon by UTMB (New Zealand) – February 12
Istria 100 by UTMB (Croatia) – April 7-10
Canyons Endurance Runs by UTMB (US) – April 23
Ultra-Trail Australia by UTMB (Australia) – May 12-15
Trail du Saint-Jacques by UTMB (France) – June 11
Mozart 100 by UTMB (Austria) – June 18
La Sportiva Lavaredo Ultra Trail by UTMB (Italy) – June 23-26
Trail 100 Andorra by UTMB (Andorra) – June 24-26
Western States 100-Mile Endurance Run (US) – June 25-26
Speedgoat Mountain Races by UTMB (US) – July
Ultra-Trail Snowdonia by UTMB (Wales) – July 1-3
Restonica Trail by UTMB (France) – July 7-9
Val d'Aran by UTMB (Spain) – July 7-10
Trail Verbier Saint-Bernard by UTMB (Switzerland) – July 8-10
Eiger Ultra Trail by UTMB (Switzerland) – July 15-17
Wildstrubel by UTMB (Switzerland) – September 8-11
Julian Alps Trail Run by UTMB (Slovenia) – September 16-18
Nice Côte d'Azur by UTMB (France) – September 22-25
Puerto Vallarta México by UTMB (Mexico) – October
Thailand by UTMB (Thailand) – November 10-13
TransLantau by UTMB (Hong Kong) – November 3-6
Panda Trail by UTMB (China) – dates to be confirmed
Gaoligong by UTMB (China) – dates to be confirmed
UTMB World Series Finals; UTMB Mont-Blanc (France, Italy, Switzerland) – August 22-28
In addition, three events each season – one each from the Americas, Europe, and Asia/Oceania continents – will be awarded UTMB World Series Majors status, serving as a continental series finale.
The majors offer runners an additional opportunity to progress to the finals, with the top 10 male and 10 female athletes automatically qualifying.
So far, the Val d'Aran race in Spain and the TransLantu event in Hong Kong have received this status, with the US major yet to be confirmed but to take place at the start of 2023, forming part of the qualification process for the UTMB World Series Finals in Chamonix.
Host cities
Lenart outlined various criteria that host destinations must hold, such as what the nation has to offer and the quality of its potential courses.
Also taken into account is the accommodation available for athletes and families, transport links to the location including airports and train stations, and transport at the destination.
the criteria reflect the 'celebration' ethos that the series is intended to embody by adding to the overall experience of spectators, staff, organizers, and athletes.
Lenart added that cities that have already established themselves as trail running destinations will be added to the calendar to entrench the sport in the area and bolster the status of the series.
In addition, UTMB and Ironman are looking for areas where there are a lot of runners.
Lenart outlined Europe as a strong market, in particular France, Switzerland, Italy, and Spain, with Scandanavia and central Europe growing significantly.
He added that the series also wished to be more prominent in the US, Latin America, and Mexico. However, complications associated with the coronavirus pandemic prevented these countries from having a larger presence this season. China, Asia, and Oceania were also outlined as important regions.
There are plans to introduce races in Argentina and Brazil in 2023, with races in countries such as South Korea, Japan, and China also in the future pipeline.
Commercial Strategy
Lenart believes current and future partners will have a positive response to the UTMB World Series, with its international calendar lending itself to those wishing to advertise on a global scale to multiple different markets.
Lenart said: "We offer a very specific model, and we think that this model is very interesting for partners … The partners that were investing in UTMB Mont-Blanc can now develop on the worldwide scale."
He added that the global platform would also attract sponsors that are not associated to the sport.
Some companies have already partnered with the series, including Hoka, the trail running shoes brand, which was named as its official technical footwear and apparel partner in October.
Lenart outlined that live broadcast coverage of the series would also play a crucial role in securing sponsorship deals.
So far, the UTMB Live TV production service, traditionally used for UTMB Mont-Blanc, will initially provide live coverage of up to 10 events on the UTMB World Series calendar.
However, Lenart stressed this was a "key point" for the series to work on as the endurance nature makes it "very difficult to trade in terms of TV production" and monetize the rights.